The jig is up
Tiny marabou hair jigs are one of the hottest secrets on the pro bass circuit—until now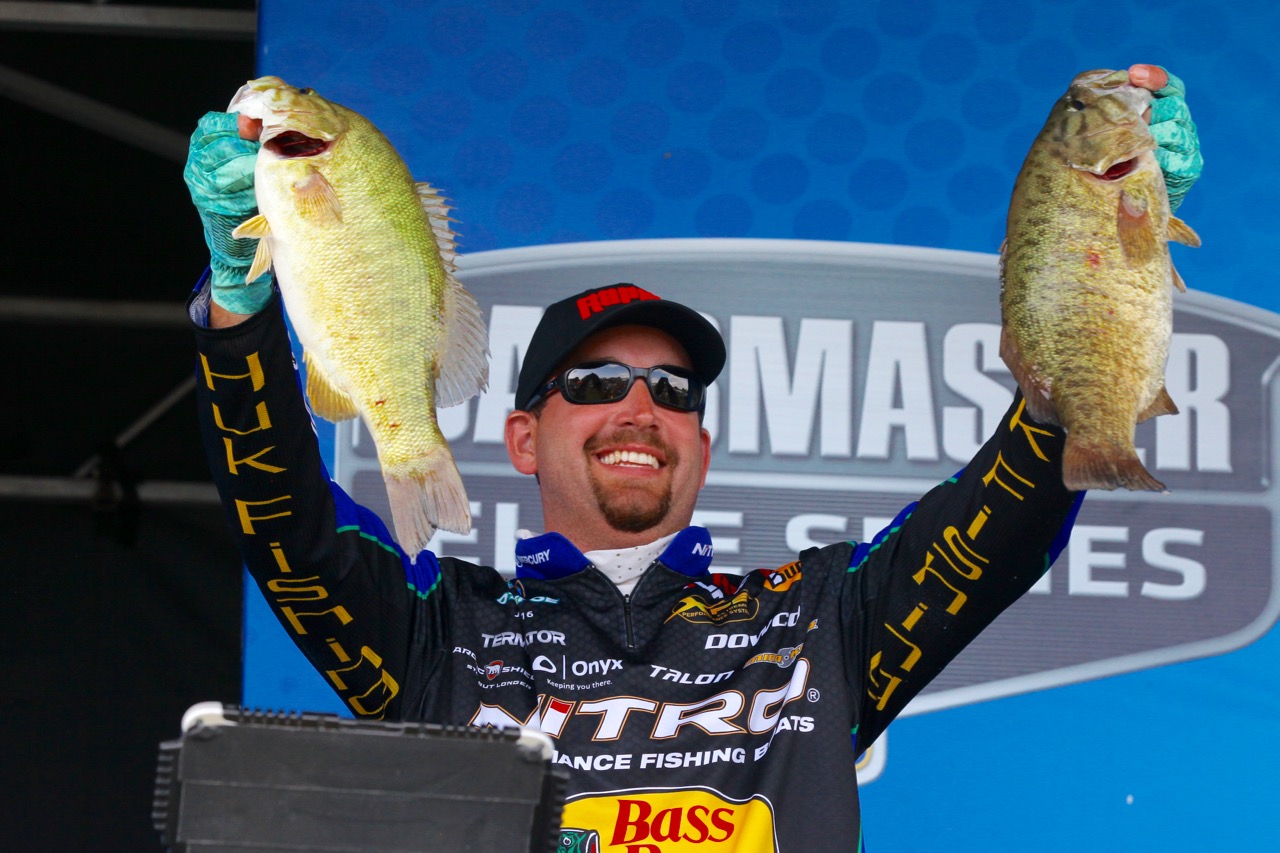 The pro connection
Want more proof of how well this little jig works? Several years ago, I spent a day on the water with Bassmaster Elite Series angler Ott DeFoe (above) while he practised for an event on the Mississippi River near La Crosse, Wisconsin. I was researching an Outdoor Canada feature, and when DeFoe learned I was from northwestern Ontario, he said, "I hear you guys up there have a secret hair-jig program that catches the heck out of bass." (See "Birth of a secret tactic" on next page.)
DeFoe was referring to the fact that anglers from the Kenora area had long been dominating the prestigious Sturgeon Bay Open Bass Tournament—the continent's biggest smallmouth competition—held each May on Lake Michigan's Green Bay. And by pure coincidence, that's exactly where DeFoe was heading for the next Bassmaster Elite event. Now, full disclosure: DeFoe was very careful to explain to me that with the Bassmaster gag rule in place, we could not talk specifically about Sturgeon Bay. But we could talk, in general, about great hair days.
Fast-forward a couple of weeks to the first-day weigh-in at the event, which was being streamed live across the internet. As I watched the personable pro from Tennessee stride confidently across the stage, straining under the burden of an obviously huge bag of bass, I immediately fired off a text message asking him simply, "Did you try the hair?"
As I watched DeFoe walk off the stage, I heard my cell phone ping. "Hi Gord," read the message. "Yes, it worked! Thank you!"
I could tell you plenty more stories about the miracles of marabou, but you get the idea. Suffice to say that if you fish for bass, especially highly pressured, lure-conditioned smallmouths, you're fishing with one hand tied behind your back if you don't have hair jigs in your tacklebox.