The jig is up
Tiny marabou hair jigs are one of the hottest secrets on the pro bass circuit—until now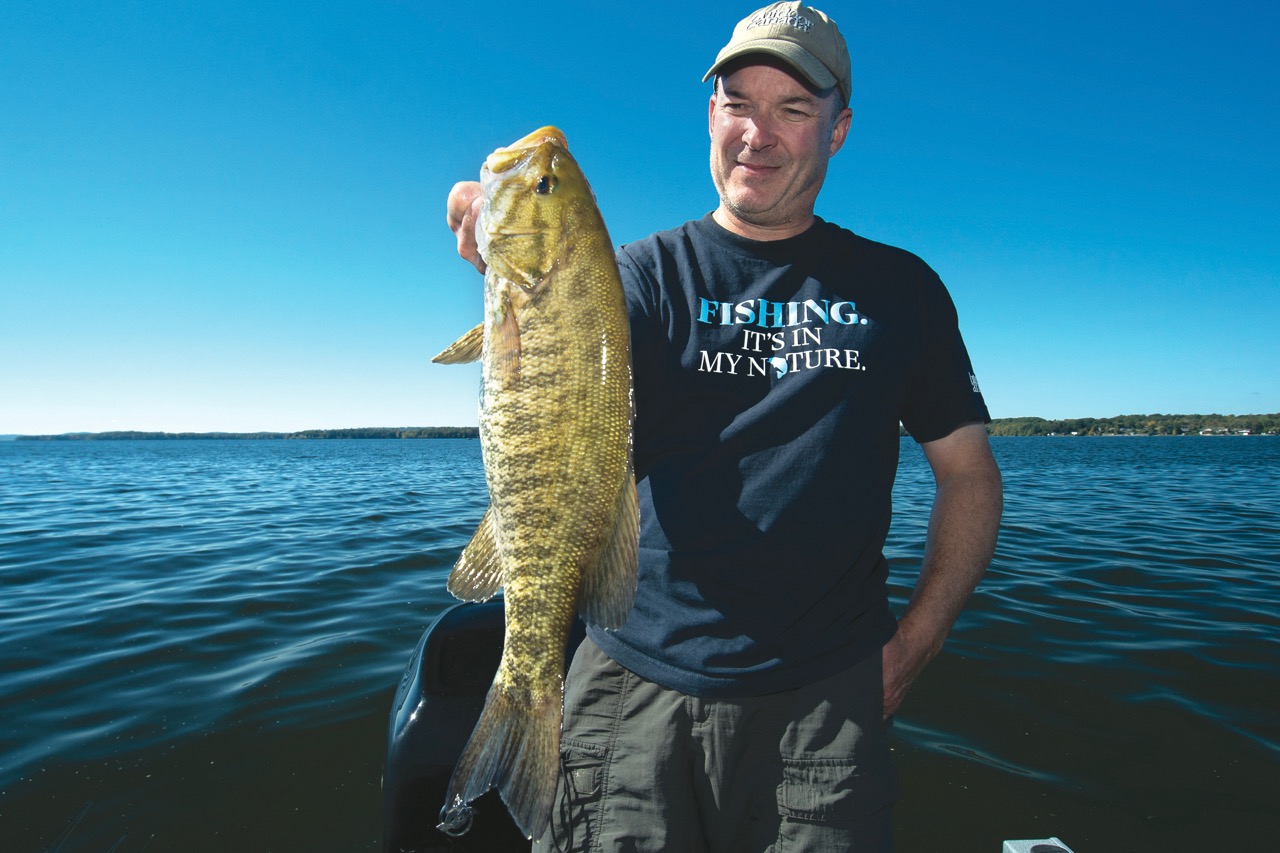 The proper presentation
To maximize the jig's effectiveness, it's critical to use a seven-and-a-half-foot medium light- to light-action spinning rod that loads quickly. Most days you're pitching, often underhanded, to relatively close targets such as the shaded side of a rock or an undercut bank. Once your jig hits the water, be sure not to alter its rate of fall or impart any additional action—it's tantalizing enough all on its own. Over the years, I've noticed this is the hardest thing for most anglers to learn.
Whether you're casting or pitching hair, experiment with slightly different jig weights and line sizes to adjust the rate of descent according to the depth and water conditions. This is where the size and type of line you're using comes heavily into play. Day in and day out, the best line for this technique is four- to eight-pound-test gel-spun, such as Fireline, Sufix Fuse or NanoFil.
It looks and feels like thread, especially when you've used it for a while and conditioned it properly. Plus, it has the diameter of one- or two-pound-test monofilament, allowing you to make brilliant casts. Gel-spuns also offer extreme sensitivity and zero stretch, so as soon as you see your line twitch or feel a bass bite—a five-pound smallmouth will typically feel like a five-ounce perch—you can sweep the needle-sharp hook into its mouth.
For a leader, I always use back-to-back uni-knots to add an 18-inch length of four- to eight-pound test Maxima Ultragreen monofilament (or fluorocarbon in clear water). Do you really need a leader? Probably not, but I have total trust in the set-up, so why argue with success?
So, now you know why at least 90 per cent of the teams competing in northwestern Ontario's Kenora Bass International—the largest bass tournament in the country—keep several rods rigged with marabou jigs of various weights. It's been that way for more than 30 years, which is also why so many local bass anglers chuckle when they hear a well-known pro from the south talking about hair being "the next big thing in bass fishing." But make no mistake about it—that's precisely how many of the top touring bass pros view the hair-jig program.
Fishing editor Gord Pyzer always ties his own marabou hair jigs. In black.