March Madness on Lake Winnipeg
An out-of-this-world helicopter, walleye (and barbecue!) adventure
March madness means many different things to many different people, but the highlight for me this year was flying in a helicopter with my grandson Liam and fishing friend, Brennan Tait, out onto the ice, in the middle of Lake Winnipeg, to fish for "greenback" walleyes.
I bought the once-in-a-lifetime ice fishing trip at a charity auction organized by another good friend, Todd Longely, the infamous Rock and Roll fisherman who operates City Cats Guide Service in the summertime catching giant catfish on the Red River.
Todd is tireless in his efforts to raise money in support of youth fishing programs, especially inner city kids, and every year at the Mid-Canada Boat Show he organises a mammoth, sold-out-in-advance, "Boat Bash" that includes a shorelunch dinner and charity auction of everything from autographed sweaters worn by members of the Winnipeg Jets and Blue Bombers to hunting and fishing trips.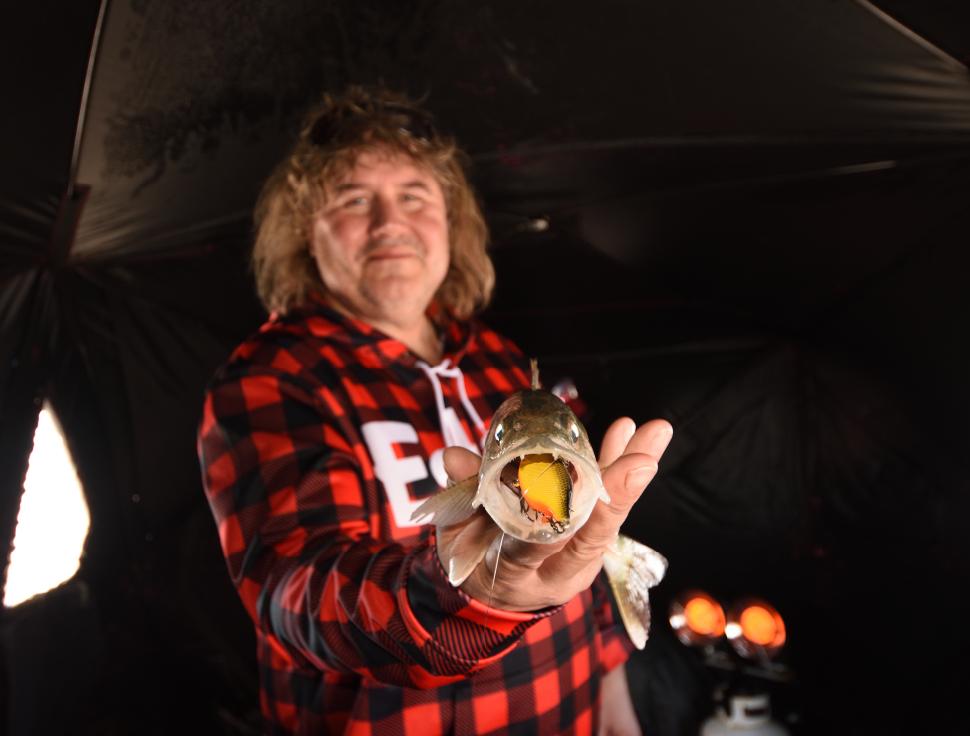 I got caught up in the bidding war for the trip that involved flying by helicopter from Gimli, Manitoba to meet up with Todd and friends out on the ice, and to be treated – are you ready for this – to a "whole hog" barbecue by none other than Danny Kleinsasser.
Danny is an institution around Winnipeg, and his company caters to weddings and special events and has concessions at the Blue Bomber and Jet's games.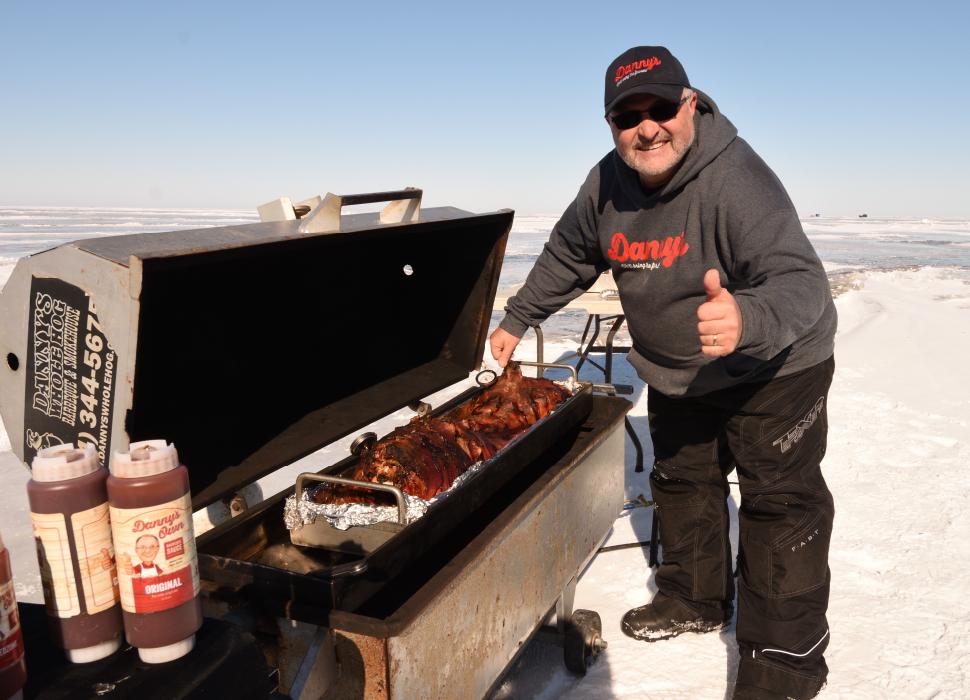 The fishing was fantastic, topped off by Shauna Lowe's Master Angler greenback that she landed the minute I walked inside her Snowbear, the food was out-of-this-world good – thank you so much, Danny – the laughs were non-stop all day long and the friendships endearing.
But enough words – simply click on this short video that Liam shot and see for yourself what March Madness really means.