"Shoot that goose! Shoot that goose!" ordered my hunting mentor, Chris Benson. My head snapped up, and the shotgun came to my shoulder. I scanned the sky for birds, but I was too late. "They're out of range now," said Benson. "Next time." So began the morning of my first-ever goose hunt—and my education as a waterfowler.
In this case offered by Ducks Unlimited Canada, such mentored hunts provide newcomers to the sport with the foundation for a lifetime of learning about hunting. Whether one-on-one or in a group setting, these programs typically cover all aspects of hunting, including where and how to hunt, as well as the all-important conservation and social aspects.
There's certainly no shortage of demand. Benson, who is the waterfowling heritage coordinator for Ducks Unlimited Canada, says his weekend program is fully booked months before the start of waterfowl season. The new hunters in my group, for example, came from all walks of life and a wide range of ages. Some had never hunted or even fired a gun before; others were experienced deer or upland hunters.
What we all had in common, though, was that we'd never before had the chance to learn about waterfowl hunting, whether from friends or family. Thanks to DUC, we got to learn from a group of experienced mentors through both classroom and practical instruction, as well as an actual hunt. What better way to inspire new hunters to take to the field? Here's how it all works—and why it benefits the hunting community as a whole.
THE MENTORING PROCESS
With DUC, the weekend mentoring program began with an afternoon of shotgun instruction. Those of us who had never swung a smoothbore were soon consistently breaking clays, and we all had a chance to do some shooting from a layout blind. Many novices have a hard time learning new skills such as shooting and calling, especially on their own, but this kind of expert coaching gives new hunters enough confidence to keep practising and refining their new-found skills on their own.
It was also very helpful to try out a variety of hunting gear. Ducks Unlimited works with retailers such as Cabela's, for example, which recently donated several layout blinds to the program. While this is obviously good PR for the retailers, it also allows new hunters to try out equipment before spending their hard-earned dollars. It can be difficult for new hunters to assess something such as a layout blind in a store showroom, especially if they've never actually shot from one before. But with experienced supervision, they can figure out what gear they need and why.
Shooting skills and gear considerations aside, Benson says another important part of mentoring is to help newcomers appreciate all aspects of the sport. "There's more to hunting than just pulling the trigger," he says. The DUC program includes sessions on hunting and conservation ethics, for example, as well as bird behaviour and identification.
All across the country, in fact, mentoring programs emphasize conservation as integral to hunting. Randy Jennings is a hunter education instructor with the Ontario Federation of Hunters and Anglers. He says some students are surprised to find such content. "They say, 'You're talking about ecosystems and ecology, and I thought it was going to be about shooting animals,'" says Jennings.
In my weekend course, some calling practice and a barbecue dinner with the mentors followed the classroom portion. It was a pleasant social evening, providing a chance to share knowledge, ask questions and tell hunting stories—or pay attention to them. All that give-and-take doubly served to underscore the social and cultural aspects of hunting.
On the final day of the DUC weekend, scouting provided yet more exposure to the collegial side of hunting culture. Each encounter with another party also searching for promising flocks offered a chance to compare notes. And when we headed into the field before dawn for an actual hunt, we met up with the owner of the barley field we would be hunting. He was out for birds as well, along with his father and his son. It was quite special to be welcomed to the field by three generations of hunters—and a large box of doughnuts.
For my efforts that day, I headed back to the field house with a pair of Canada geese. The program ended with group instruction on cleaning and preparing birds, and the students and mentors sharing a wild-game meal. As Benson says, "Nothing beats ending a successful hunt with some bacon-wrapped goose breast."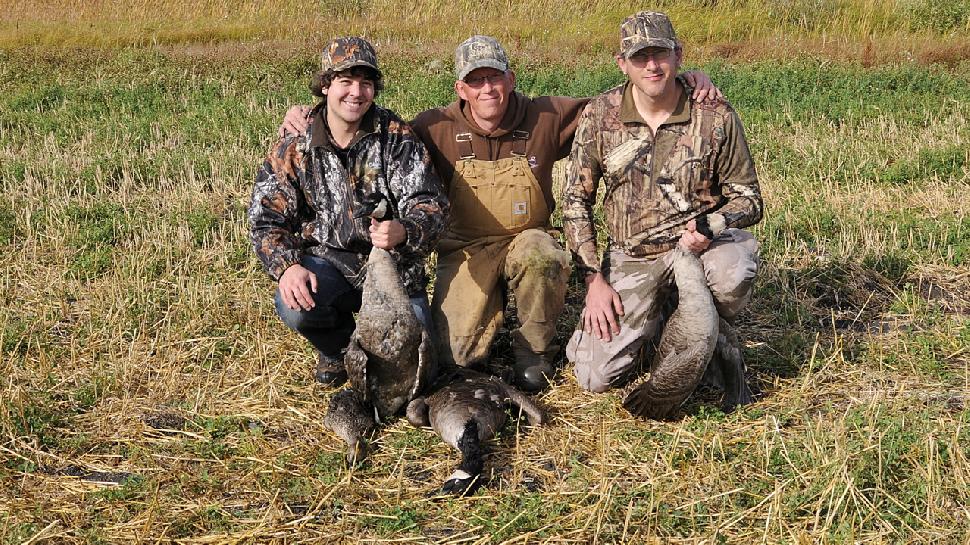 THE MENTORING CHALLENGES
There have never been more books, videos, magazines and websites offering information about wild game and associated hunting techniques. But to truly develop a deep understanding of animals, geography and hunting strategies, there's no better way than learning first-hand from experienced hunters. "There are all kinds of intricacies you can learn with a mentor that you can't learn from a book," says OFAH's Jennings.
Key to maintaining quality instruction, and a quality experience, is to keep the ratio of participants to mentors low. This requires finding plenty of mentors willing to sacrifice a portion of their own hunting season to teach newcomers. For some mentored hunting programs, unfortunately, a lack of willing and available mentors is the biggest limiting factor to accepting more students.
Some smaller associations also have difficulty establishing programs because of the administrative burden of recruiting and screening mentors, as well as dealing with liability insurance. Many larger organizations offer logistical support to these smaller ones, as well as to their own constituent member groups. OFAH arranges for students to become association members, for example, thereby granting them insurance coverage.
In Alberta, meanwhile, many hunting and conservation groups joined forces to create Hunting for Tomorrow, which operates as a clearinghouse for mentored hunting programs in the province. The organization maintains a database of mentors and students, carries liability insurance and acts as a single point of contact and administration.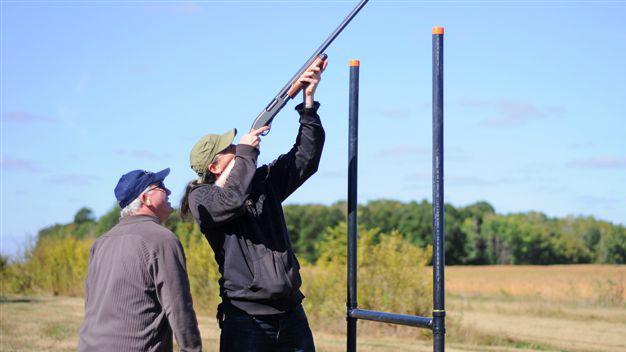 THE MENTORING PHILOSOPHY
Hunting For Tomorrow's executive director, Kelly Semple, describes the goal of mentoring as "creating an experience that is rewarding and meaningful to each individual." She says such programs have the great advantage of highly personalized learning, allowing students to be coached at their own pace according to their level of experience—and their strengths and weaknesses.
In DUC's mentoring program, Benson emphasizes quality over quantity. His goal is to guarantee a good learning and hunting experience, with every participant ideally returning home with at least one bird. This approach appears successful. Surveys reveal former DUC students are very likely to become hunters, and in turn support conservation and hunting organizations.
That means the effort and expense of putting on mentored hunts can reap major returns in terms of increasing the number of hunters who understand, value and support the work of hunting advocacy groups. DUC's surveys also show its mentored hunters go on to introduce still others to the sport, giving the program a decided multiplier effect.
But ensuring newcomers become lifelong hunters goes beyond a single hunting trip. "Some new hunters are off and running after that first good experience," Benson says, "while others need repeated exposure and support to become regular hunters."
Retention is a much bigger problem with youth hunters, who often have less disposable income and more limited access to firearms and vehicles. To keep their attention, as well as to engage adult newcomers in the cultural and conservation aspects of hunting, DUC offers a year-round program of seminars and events. The likes of cooking classes, decoy-carving workshops, conservation events and hunting heritage celebrations are all on offer.
DUC also stays in contact with participants after the weekend mentorship is over. Among other services, the association has a standing offer to help newcomers with equipment, advice and obtaining permission from landowners to hunt on private land. Hunting for Tomorrow also maintains ties with students. "We want to be involved with them for as long as possible," Semple says. "And we've even seen novice hunters turn around to become mentors themselves in the program."
THE MENTORING REWARDS
Semple says mentoring is "a really meaningful way to impact someone's life," noting that mentors are typically experienced hunters who want to help maintain the hunting tradition by sharing their knowledge. Winnipeg DUC mentor Ron Sexton agrees, saying his program is all about helping newcomers experience the excitement and the community of hunting.
"Think about how you got involved in hunting," he says. "Likely it was because your father hunted or your uncle. But there are lots of folks who don't get that opportunity." Sexton says he finds it rewarding to see the excitement of new hunters when they break their first clay or drop their first bird. "When I was a kid, I got excited when I got a chance to do these things—not just the first time, but every time." That passion alone is worth sharing.
Thanks to mentoring, contributor Steve McCullough is now a committed hunter.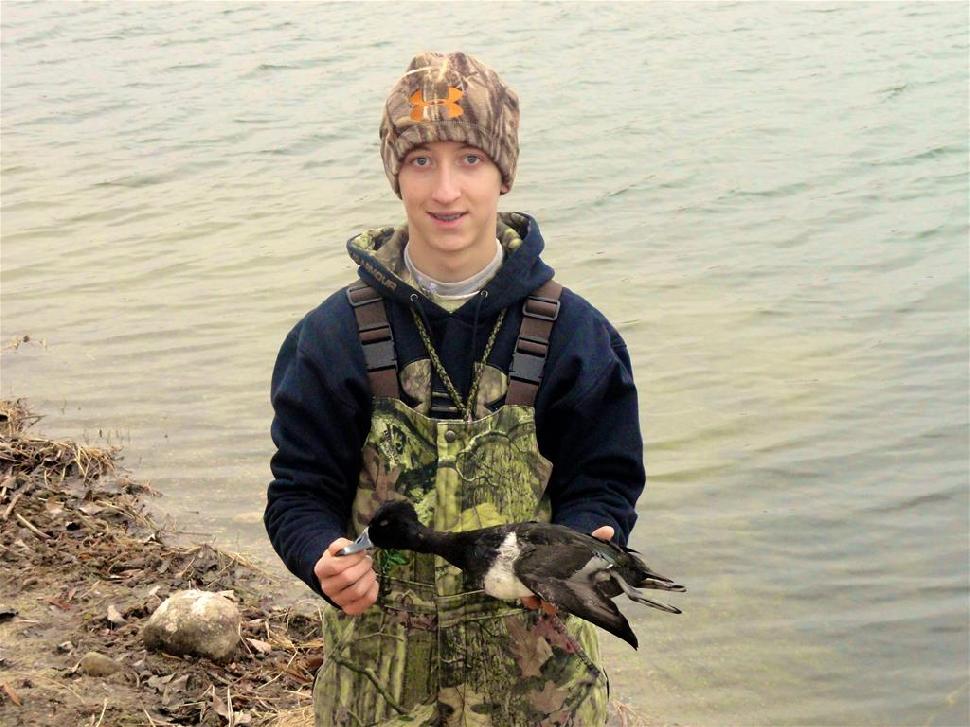 GET INVOLVED: Want to help new hunters or direct them to a  mentor? Contact your provincial fish and game association or wildlife federation, or one of the following organizations that offer mentoring programs.