GUN DEBATE
Manitoba Wildlife Federation executive and staff recently met with federal Conservative Party leader Pierre Poilievre
To relay its concerns over Ottawa's contentious gun-control legislation, Bill C-21, Manitoba Wildlife Federation executive and staff recently met with federal Conservative Party leader Pierre Poilievre and several of his Manitoba MPs. While the MWF has been opposed to C-21 since the outset, its position was further galvanized after controversial amendments were tabled in November, says the federation's senior policy advisor, Chris Heald.
The amendments would greatly expand the scope of the bill's initial ban on handguns and so-called assault-style rifles to also include some rifles and shotguns commonly used for hunting. That would include firearms that can accept magazines with a capacity of more than five rounds, even though restrictions on magazines already exist in Canada.
According to Heald, the legislation won't do anything to solve the root causes of crime or curb gun violence, let alone stem the smuggling of illegal firearms into Canada. "It's not expanding the screen at the border. It doesn't do anything for that," he says, adding the proposed legislation is not only ineffective, but also misguided. "It's attacking legal firearms owners."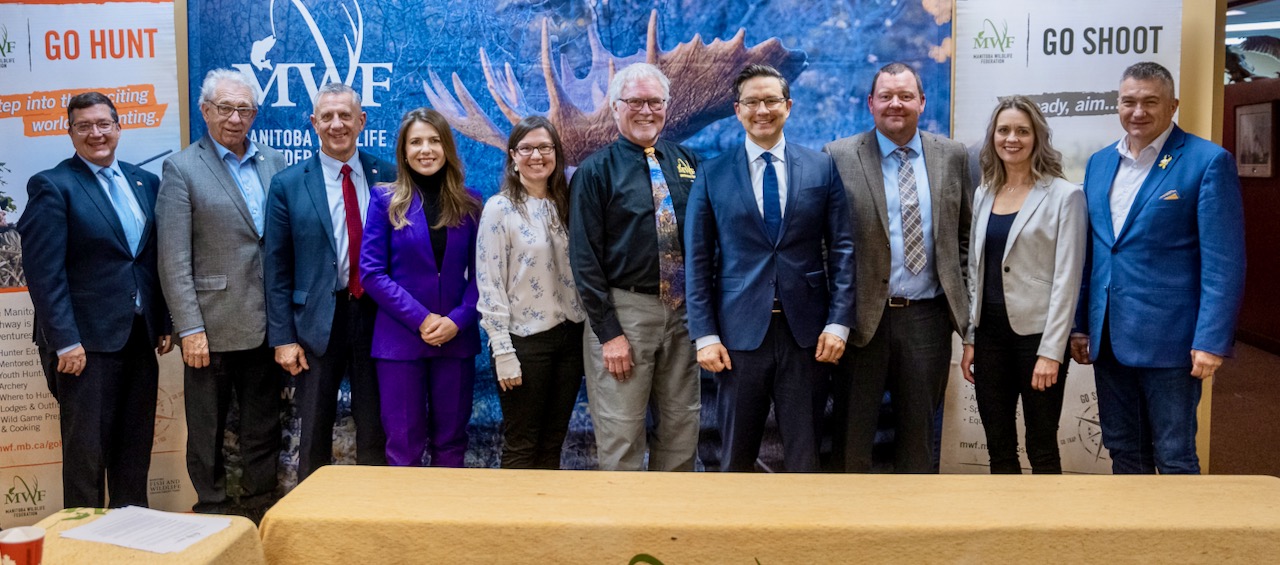 Heald says the MWF was encouraged to hear first-hand that Poilievre and Raquel Dancho, the shadow minister for public safety, fully support legal firearms ownership and are doing everything in their power to defeat the bill as it stands. Along with Dancho, Manitoba MPs at the meeting included James Bezan, Larry Maguire, Dan Mazier and Ted Falk.
"It was nice to hear their support, that they fully don't believe C-21 should pass as is," Heald says, adding he was pleased to also hear supportive comments from Wab Kinew, leader of Manitoba's opposition NDP. "He doesn't support Bill C-21 as it stands. He's a hunter as well."
Learn more about the MWF's programs and positions at www.mwf.mb.ca.