Keewatin, Ontario's Gustafson dominates Elite Series tournament
Smallmouth whisperer "Gussy" leads event from start to finish, for a "wire-to-wire" victory
Keewatin, Ontario's Jeff "Gussy" Gustafson dominated the Guaranteed Rate Bassmaster Elite Series event on the Tennessee River, leading each day of competition to claim his first career Bassmaster Elite Series victory, in the most convincing way possible.
On Sunday, February 28, Gustafson weighed in a 14-pound, 3-ounce bag of smallmouth, bringing his four-day total to exactly 63 pounds, just over 7 pounds ahead of second-place finisher Steve Kennedy.
While most competitors focused on shallow-water largemouth, Gustafson bucked the trend to make long runs to deeper water in search of smallmouth. It was considered a risky move and unlikely to pay off, but Gustafson located fish on hard bottom and rocks, in 18 to 20 feet of water. Not only that, Gussy ended up weighing in the largest bag of fish on each of the four days of the tournament.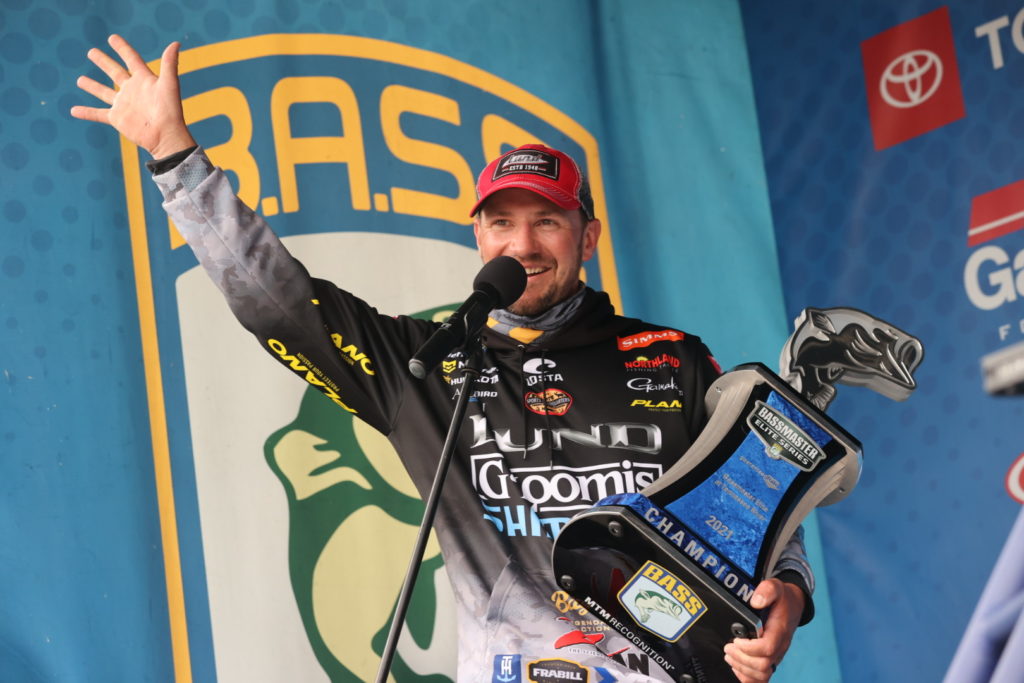 The win comes with a US$100,000 prize, and Gustafson is just the second Canadian to win a Bassmaster Elite Series event. "This is the lifelong dream for me," Gustafson said. "I've loved bass fishing and bass tournaments ever since I was a little kid.
"It's a lot of sacrifice doing this," Gustafson said. "The travel and time away from home—that part of it isn't glamorous. So to finally get it [is] awesome."
Read a longer interview with Gustafson, and watch expert video analysis of his winning tactics at: https://www.bassmaster.com/news/gussy-gets-gold-wire-wire-fashion.