The wilds of Vancouver Island, British Columbia are gorgeous, but they add difficulty to hunting. Virtually the entire island is covered in dense forests. Visibility in these areas is obviously a problem, but not the only one. Natural hazards, ruggedness, and limited access all conspire to restrict successful hunting here. The combination of factors results in fewer bagged animals per trip. Fairly extensive plains, particularly on the east coast, do offer some hunting opportunities but these are often constrained by the proximity to urban developments.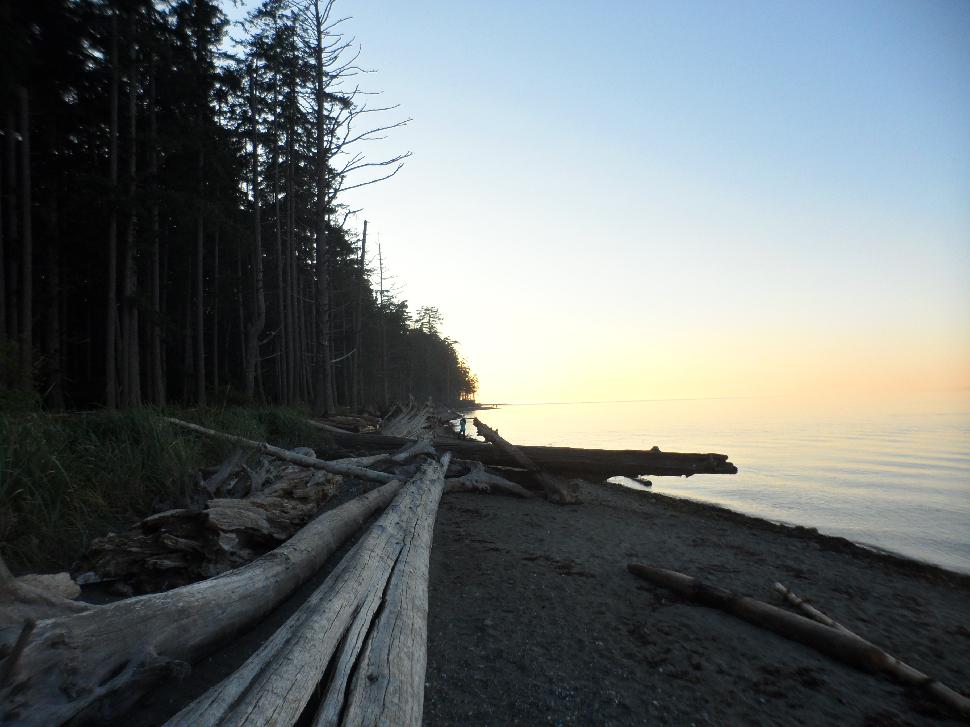 The vast majority of Vancouver Island is covered by thick forests. Rainfall is heavy during much of the year and temperatures are quite mild. The rainforest thrives as a result. Trees grow to large sizes on the island and dense underbrush is normally encountered. Moving around is difficult for both animals and hunters.
In many areas, natural hazards such as blackberry vines, Devil's Club and stinging nettles are commonly encountered. These plants cause intense discomfort to any exposed part of the body that contacts them. Blackberry and nettles are fairly easily avoided but groves of Devil's Club can tower six feet or more with long poisonous spines. Natural paths often navigate these areas forcing hunters to be well protected as they follow game.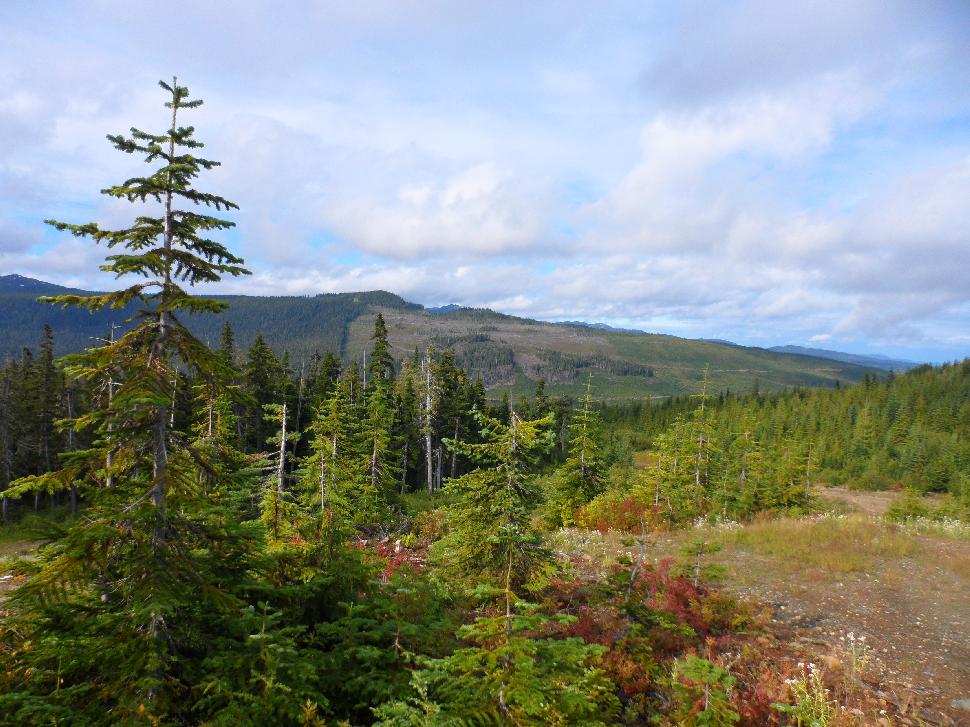 As well as the dense forests, rugged terrain is frequently encountered on Vancouver Island. Mountains are common throughout the island, some soaring higher than 7,000 feet. Steep valley gorges lead from the ocean towards the mountain peaks. Most areas exhibit rocky crags, sharp hills and ravines. Hunters encounter substantial difficulties traversing the country side. Much of the island is too rugged for animals as well, except for the occasional mountain goat.
Logging is widespread on the island. A complicated network of private roads does allow some access to the interior. Travel, however, is often difficult due to the frequency of washouts and the lack of adequate maintenance on all but the most active roads. Still, thousands of miles of road can be used by hunters. Local conditions, and closures, change often so communication with local forestry companies is required to verify access.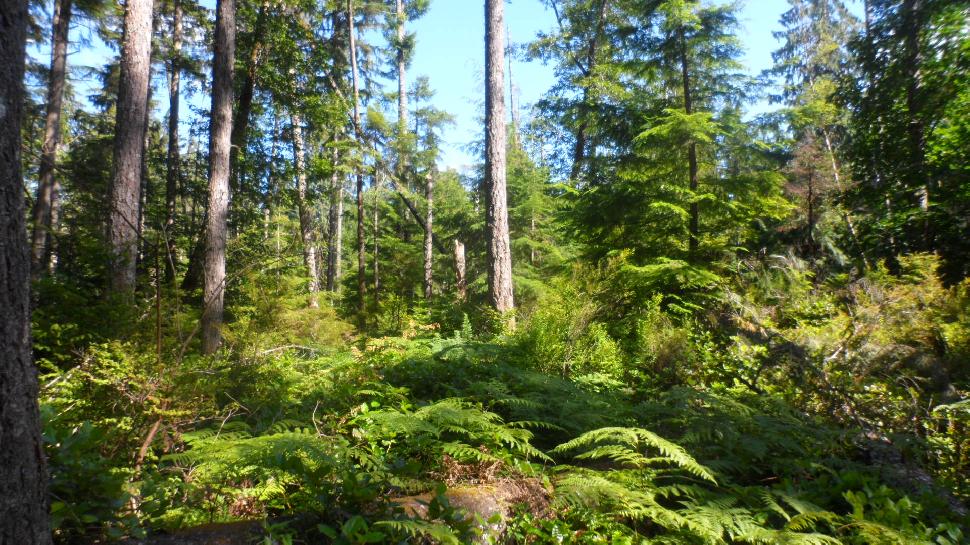 Those areas that have been logged do offer habitat for game. Clearings tend to promote the growth of deciduous plants, bushes, and grasses which attract elk and deer. These animals use the available logging roads, open or overgrown, to move about the interior of the island. Natural predators such as cougars and wolves track their prey on these roads as well.
In such a rugged landscape, it is vital that hunters abide by strict shooting guidelines. Everyone must be confident of their target. With such difficult viewing, complicated by weather, big game hunters are advised to use excellent sighting equipment. The Nikon ProStaff rifle scope, for example, is available with either fixed or variable magnification. This device helps increase safety by providing a clear view of the shooting zone.
Vancouver Island offers many hunting opportunities for various game species. While moose are unknown, the large Roosevelt Elk can reach 1100 pounds, (500kg). Limited openings for this elk subspecies are available from the provincial government through a tag lottery system. Black bear and, rarely, mountain goat, are the only other large game animals found. Some grizzly bear sightings have been made in recent years but these cannot be hunted, currently.
Black tail deer, a Mule Deer subspecies, are quite plentiful throughout the region. These animals are quite small, dressing up to about 85 pounds. They are taken in many of the coastal areas, especially near river estuaries and the coastal plains. Many, however, have migrated into the urban areas where they cannot be hunted. There they often damage farmed crops, family gardens, and manicured landscapes.
The Island is home to Fallow Deer and hunters are encouraged to take these animals. They were introduced by farmers but feral animals have become rather plentiful in the southernmost area. Since they are not a native species, they may be taken at any time, with no bag limit, in order to reduce the population.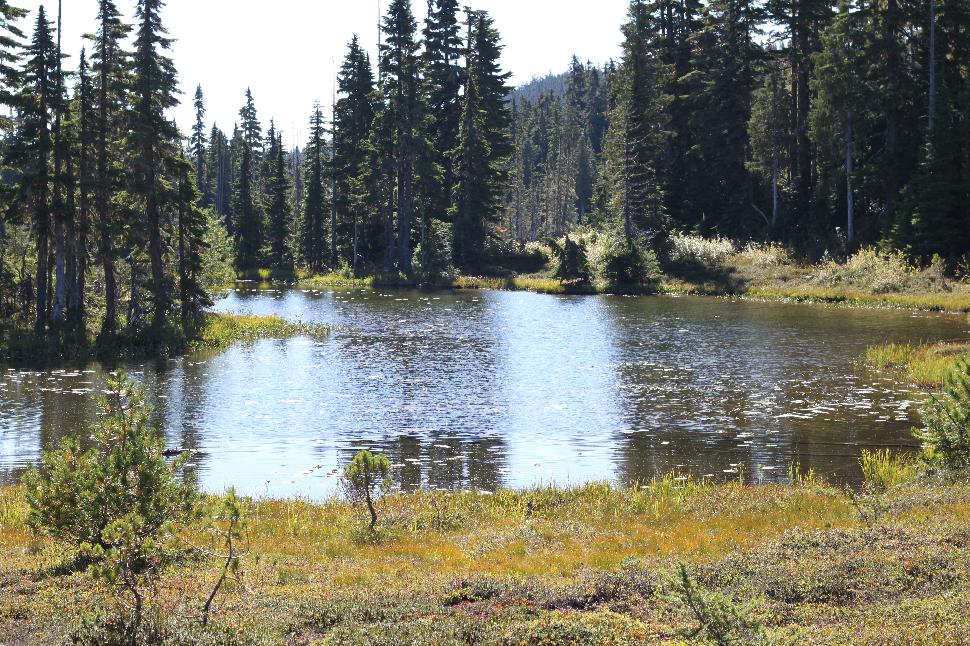 Waterfowl are common on Vancouver Island, mainly on the coastal plains of the east coast. Extensive marshes and estuaries provide habitat for both resident and migrating birds. Much of the prime area is within urban areas where hunting is often prohibited. Private land owners hold much of the remaining wetlands. While hunting is permitted on these properties, permission must be obtained before shooting.
The provincial government of British Columbia administers hunting regulations for Vancouver Island. A synopsis of rules and regulations for "Region 1" is published covering Vancouver Island, the adjacent smaller islands, and a portion of the mainland coast. Hunters must abide by the regulations at all times. Various outfitting stores are located in the more populated cities and towns throughout the Island.
Vancouver Island is almost 300 miles long and nearly 50 miles at its widest point. Over 12,000 square miles of generally rugged terrain does include some limited hunting opportunities for various large species and fowl. Sportsmen are active in the communities and are organized into several game clubs around the Island. The autumn hunting season is fairly popular with locals and tourists alike. Healthy populations of animals are frequently encountered in all regions. This island offers unrivaled scenic vistas to hunters, often mere minutes from the urban developments.
Compensation for this post was provided by Nikon. Opinions expressed here are that of the author.