CAMP CONCERN
PRIVATE LAND SALE LEAVES 70 ONTARIO HUNT CAMPS IN LIMBO
A private conservation organization's recent purchase of 27,000 hectares of property in in south-central Ontario's Hastings County has dozens of long-time hunt camps worried about their future on the land. Land'escapes bought the property from The Forestland Group in mid-June with the stated goal of conserving the land and providing "a place for people to connect with nature through low-impact recreation." For now, at least, the organization says it's willing to work with the hunters.
Part of the Land'escapes plan is to create a 10,500-hectare, members-only park on the property, which was originally owned and logged by Domtar. More than 100 years ago, the pulp and paper giant issued leases for hunters, which subsequent owners routinely extended. At the time of the sale to Land'escapes, approximately 70 hunt camps representing 1,200 members operated on the property, all administered by the Limerick Lake Hunt and Fish Club.
Land'escapes founder Ben Samaan says he couldn't come to a universal agreement with the umbrella club about its future on the land, so he reached out to the individual camps. Forty-five camps ended up signing agreements allowing them to continue accessing the property this year, says Samaan, who also owns and operates Viamede Resort on Stony Lake. The remainder of the camps did not sign by the September 13 deadline.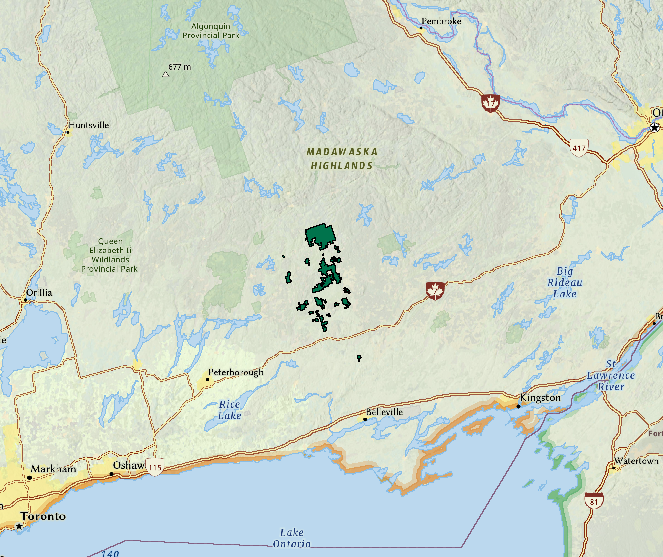 "Nobody wants to see hunters displaced," says Brian McRae, Senior Advisor of Community and Partner Relations with the Ontario Federation of Anglers and Hunters. He has been helping facilitate communication between the camps and Samaan since the sale was announced. "This is different because it's private property, and the landowner has the ability and right to do what they so choose."
For his part, Samaan says he's open to a mixed-used approach to the land and is keen to continue talking to the camps on next steps. "We really want to spend time getting to know the individual needs of the camps, and make them happen to the degree that we can within our conservation vision," he says. "I'm hoping we can make it work long term. I really am."
To learn more about Land'escapes, go to www.landescapes.org.