EARLY ELK
Your complete guide to hunting buglers in the pre-rut, bow-only season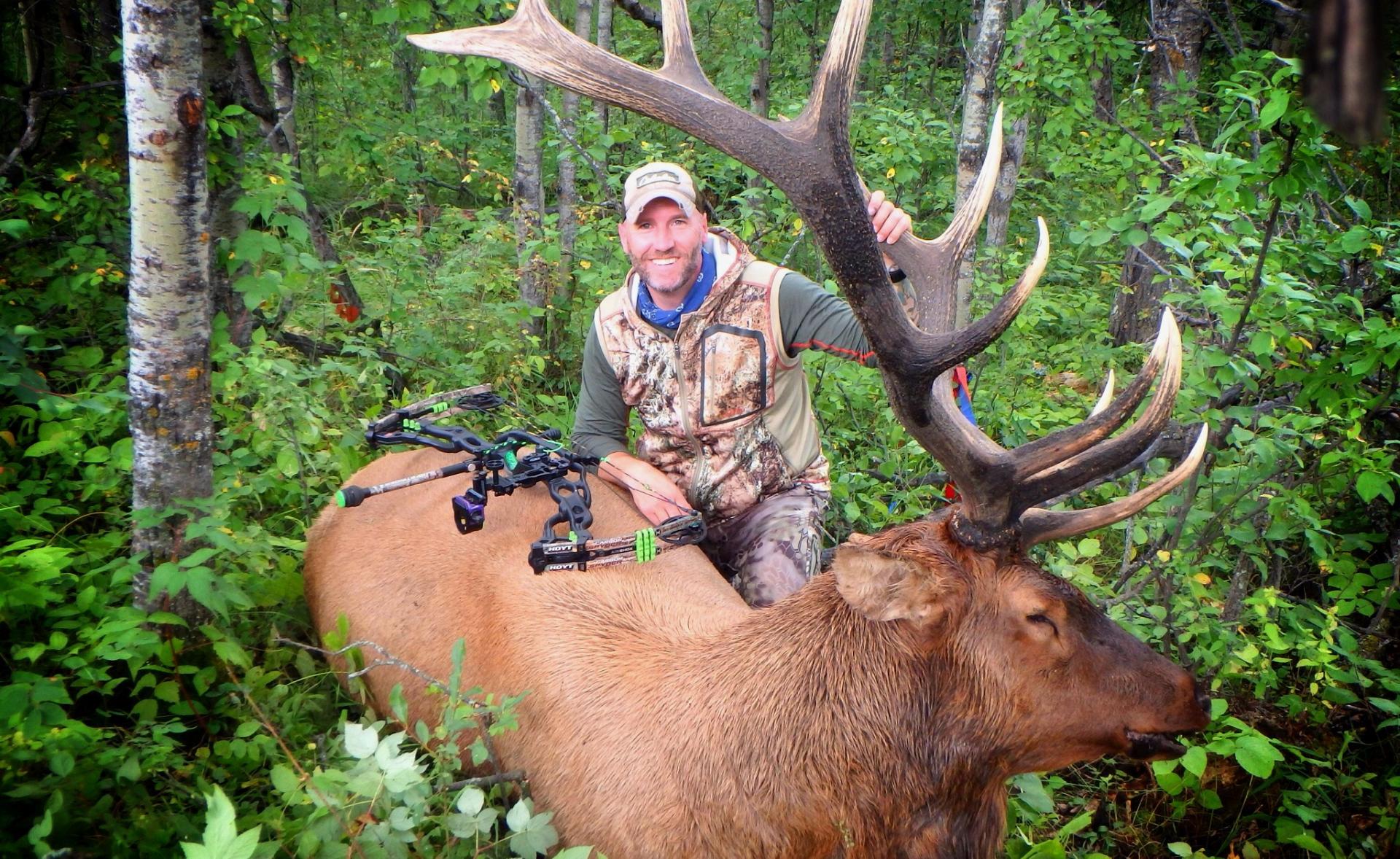 Rocky Mountain elk are a difficult animal to hunt, never mind bowhunt. They're smart, they have superhero senses and they travel in herds—defences that are hard to beat. But there's a brief window of opportunity before the fall rut when big bulls can be fooled, making it an excellent time for bowhunters to fill their tags.
Like other members of the deer family, elk breed in the fall, with the rut peaking between September 15 and 25. During the pre-rut in the first half of September, bulls can no longer tolerate their summertime companions, so they roam about looking for nutrition, shelter and, of course, cows to breed once the rut gets underway.
In this state, bulls are often easier to call into range than at any point other than the peak of the rut—when they throw caution to the wind in pursuit of hot cows—making it a prime time for bowhunters. It also presents some unique hunting challenges, requiring patience and altered tactics.
The first step to arrowing a pre-rut bull is finding fresh sign, which lets you know they're in the vicinity. And once you find the animals, you can seal the deal by setting up an ambush, working a spot-and-stalk or calling—or a combination of all three. Here's how.