Bacon Burbot
COMBINING TWO GREAT TASTES FOR A CLASSIC CANADIAN COMBO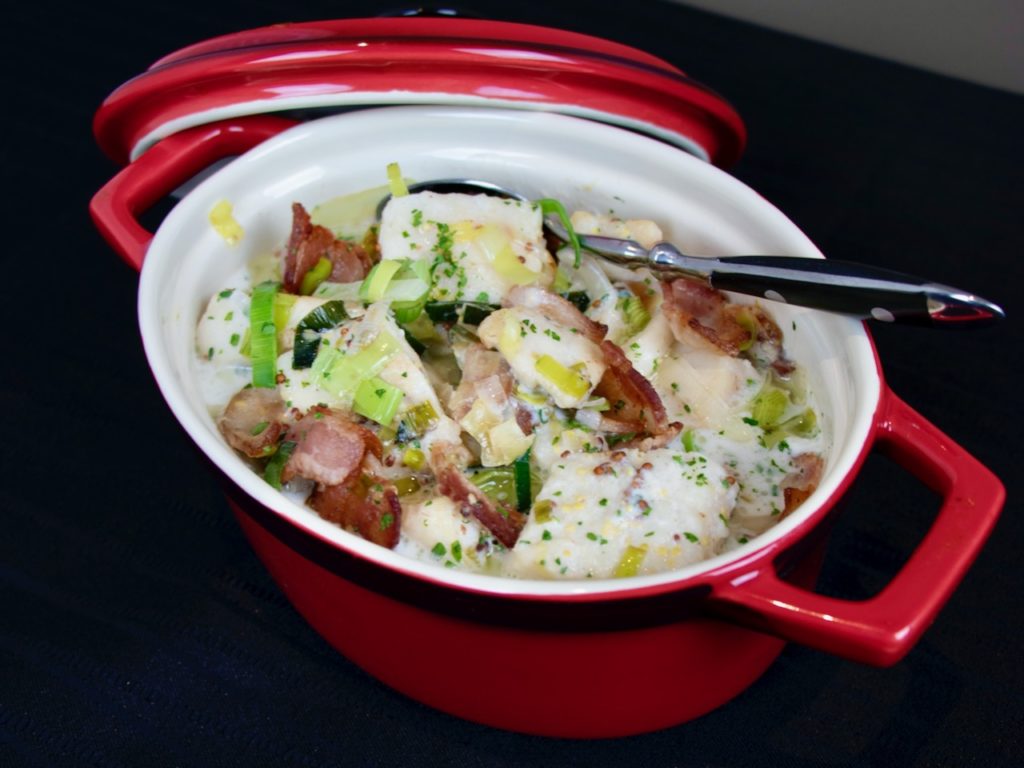 The burbot may not be the prettiest fish, but what it lacks in looks it certainly makes up for in flavour. Particularly tasty are the top-loin section and the tail (there is very little usable meat on the belly). While you can enjoy this hearty, one-pan creation anytime of the year, it's perfect for a cold winter's evening after a successful day of ice fishing. Serves 4
4 slices bacon, sliced ½-inch thick
½ leek (white portion), thinly sliced
1½ pounds burbot, large dice
Kosher salt and pepper, to taste
½ cup white wine
¼ cup sour cream
¾ cup heavy cream
2 tsp grainy mustard
1 tbsp chopped parsley
Preheat oven to 350°F.
Sweat bacon and leeks in a frying pan for 5 minutes on medium heat, stirring often. Add burbot and season with salt and pepper, then add wine; reduce until ¾ of wine has evaporated. Add remaining ingredients and bring to a simmer.
Gently poor mixture into a 10-inch oven-proof dish, and place in oven. Bake for 40 minutes, then serve immediately.
To watch Chef Cameron Tait prepare this dish and others, go to www.outdoorcanada.ca/food.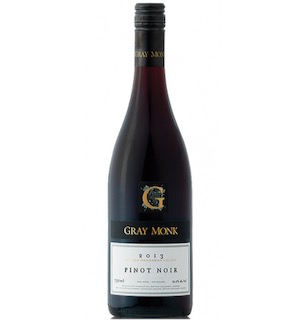 FOR THE GLASS
With its accents of blackberries and rose petals, Gray Monk Estate Winery's Pinot Noir pairs very well with this dish's two main flavours, burbot and bacon. Be sure to serve it slightly chilled.