SHEPHERD'S MOOSE PIE
A PURELY CANADIAN TWIST ON CLASSIC ENGLISH FARE
Recipes & photo by Cameron Tait
Most often made with layers of ground beef, vegetables and mashed potatoes, this traditional English dish is the perfect comfort food for a cold winter evening. Rather than beef, however, this shepherd's pie recipe calls for ground moose instead, complete with rosemary, garlic, sun-dried tomato, dried blueberries and red wine for a guaranteed flavour win. And since there's very little fat in moose, butter is another great addition. Serves 6 to 8.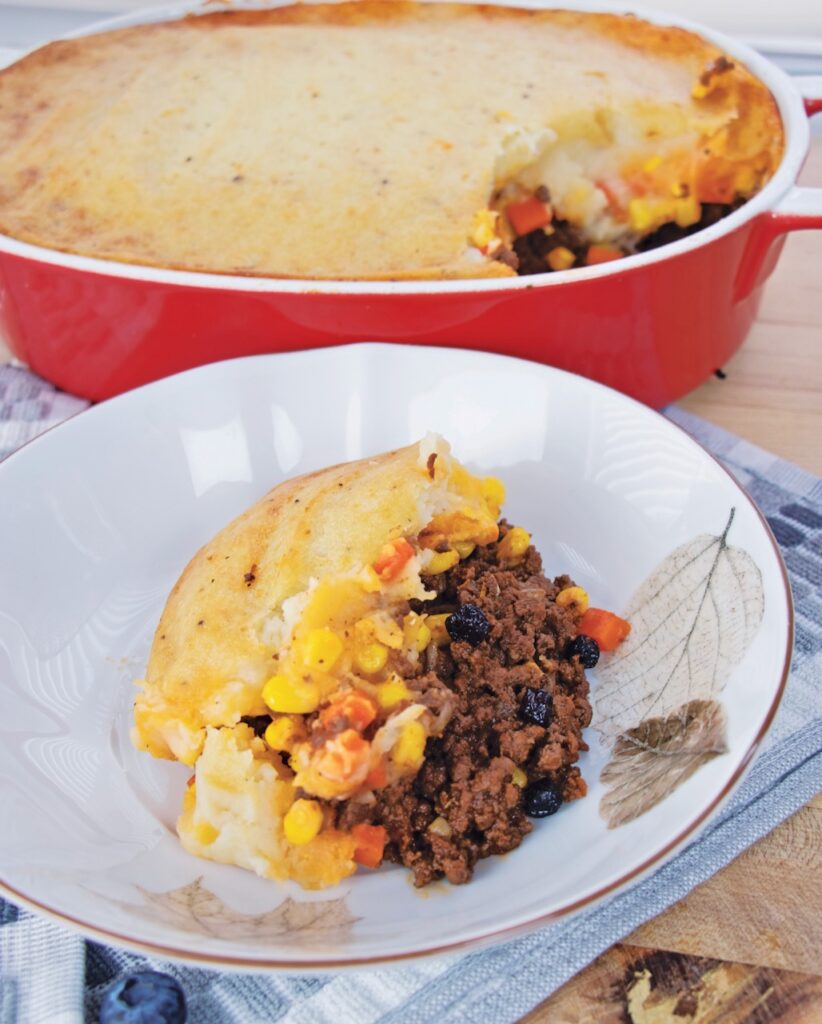 2 lb ground moose
4 cloves garlic, minced
5 sun-dried tomato halves (in oil), finely chopped
¼ cup butter
1 cup diced onion
3 tbsp tomato paste
1 cup red wine
½ cup dried blueberries
1 tsp dried rosemary
Kosher salt and pepper, to taste
6 russet potatoes, peeled, diced
¼ cup butter
1 cup grated cheddar cheese
Kosher salt and pepper
1 cup diced carrots
2 cups frozen corn, thawed and drained
In a bowl, thoroughly mix the ground moose, garlic and sun-dried tomato.
Place a large pot on high heat, then add the butter, onion and ground moose mixture, stirring often. When the meat is almost fully browned, add the tomato paste and red wine, and reduce heat to medium.
Add dried blueberries and rosemary, then simmer for 5 minutes. Season with salt and pepper, then set aside.
Boil potatoes until tender, then drain the water. Mash the potatoes well, adding the butter, cheese, salt and pepper, then set aside.
In an 8×11-inch baking dish, add the cooked moose, then the carrots and corn, and top with the mashed potato, pressing down firmly. Bake at 350°F for 45 minutes or until the top is golden brown, then serve immediately.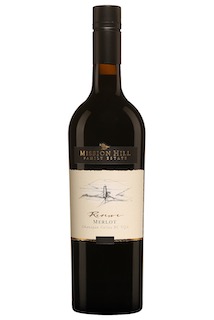 FOR THE GLASS
A rich, full-bodied red wine with generous flavours of black cherry, blackberry, spice and licorice, Mission Hill Reserve Merlot from B.C.'s southern Okanagan makes the perfect pairing for this hearty meal.