CRUSTED WALLEYE
Crushed pita chips give this fish dish a satisfying crunch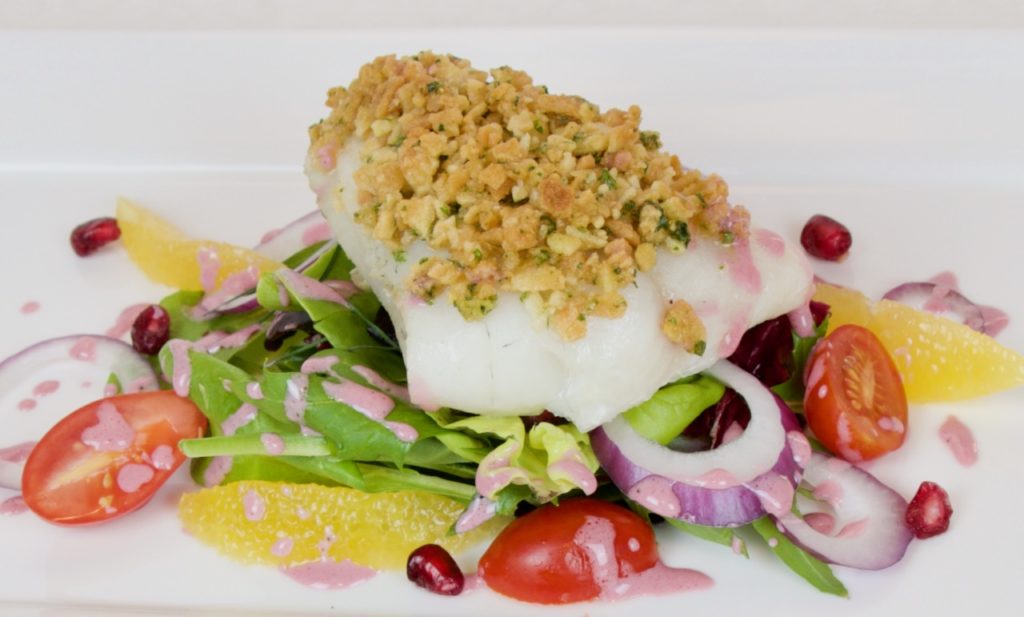 We all know fried fish is delicious, but not necessarily healthy. Fortunately, there are many ways to avoid frying fish, yet still maintain that crunchy texture. One of my favourite ways is to coat the fish in crushed, dried pita chips, then bake it. No pita chips in your pantry? Panko breadcrumbs make a perfect substitution. Paired with a crisp green salad with citrus accents, this dish is perfect for any occasion. Serves 4
INGREDIENTS
4 walleye fillets
Kosher salt and pepper, to taste
¼ cup melted butter
½ cup crushed pita chips
1 tbsp chopped parsley
SALAD DRESSING
¼ cup olive oil
¼ cup pomegranate juice
1 tbsp red wine vinegar
½ tsp white sugar
SALAD
2 cups mixed salad greens
1 orange, peeled and divided into sections
8 grape tomatoes, halved
¼ red onion, thinly sliced
Pomegranate seeds for garnish
Preheat oven to 350°F.
Blend dressing ingredients in a small blender for 15 seconds and chill.
Pat fillets dry and season with kosher salt and pepper, then fold them in half and place on a baking sheet.
In a small bowl, mix the butter, pita chips and parsley. Evenly spread the mixture on top of the fillets and pat down lightly, then bake for 12 to 15 minutes.
Toss salad ingredients together, add dressing and divide into four equal portions on plates. Place baked fillets on top, garnish with pomegranate seeds and serve.
To watch Chef Cameron Tait prepare this dish and others, go to www.outdoorcanada.ca/food.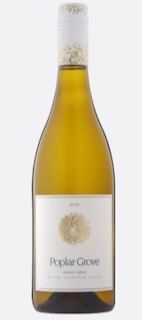 FOR THE GLASS
With essences of ripe pink grapefruit, lime zest and honeysuckle, this 2019 pinot gris from Penticton, B.C.'s Poplar Grove Winery makes a refreshing accompaniment for this crunchy fish dish.