Tuscan walleye
The tastes of central Italy meet a Canadian favourite
The best dishes we make often use simple ingredients tucked away in our fridges and pantries, and this Tuscany-inspired recipe is no exception. Indeed, simplicity is a hallmark of Tuscan cuisine, which relies on the Italian region's abundance of fresh herbs, vegetables, fruits, cheeses, meats and olive oil. Most often, this dish calls for chicken or pork, but we're using a Canadian favourite—fresh walleye. Serves 4.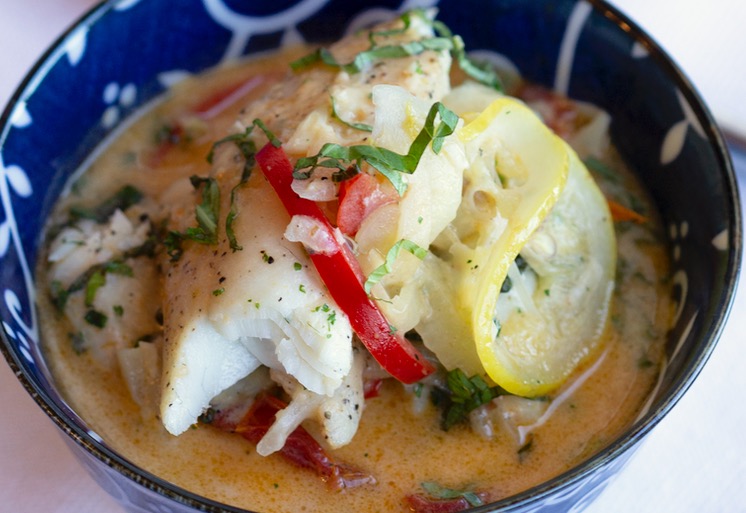 [easy-tweet tweet="Winnipeg chef and hunter @CameronTait92 shares his simple, flavourful recipe for Tuscan #walleye, as the tastes of central Italy meet a Canadian favourite" user="OutdoorCanada" hashtags="Wildfood, localfood"]
2 tbsp olive oil
½ onion, thinly sliced
3 cloves garlic, finely chopped
½ fennel bulb, thinly sliced
1 red pepper, thinly sliced
¼ cup sundried tomato
Kosher salt and pepper, to taste
½ cup white wine
¾ cup chicken stock
½ cup heavy cream
4 lemon slices
4 walleye fillets
10 basil leaves, chopped
2 tbsp chopped parsley
¼ cup Parmesan cheese
In a heavy saucepan, heat oil on medium heat. Add onion and sweat for five minutes, then add garlic, fennel, red pepper and sundried tomato. Sauté for another five minutes, and season with salt and pepper.
Add wine, chicken stock, cream and lemon slices, and bring to a simmer.
Season fillets on both sides with salt and pepper, and place on top of the simmering mixture. Reduce heat to low and cook for 10 minutes, basting the fillets often.
Once the sauce has thickened, sprinkle with basil and parsley, followed by the Parmesan cheese. Check seasoning and serve immediately over buttered noodles or steamed rice.
To watch Cameron Tait prepare this dish and others, go to www.outdoorcanada.ca/food.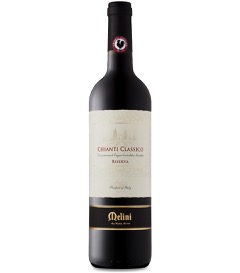 FOR THE GLASS
Red wine with fish? Sure! And what better match for this dish than Melini Chianti Classico Riserva DOCG from Italy's Tuscany region. With its aromas of cherry and raspberry, as well as balsamic and floral notes, this dry, medium-bodied wine pairs well with the sundried tomato, garlic and Parmesan cheese.