GOING LONG
Savage's well-priced 110 High Country promises great accuracy
When Savage Arms added the 110 High Country to its already impressive line-up last year, it made some lofty promises about the rifle: "The biggest bulls. The longest shots. With the new Savage 110 High Country, they're all within your reach." But does it actually live up to the billing? Yes, and then some, starting with the rifle's very design.
The High Country's beefy, medium-contoured, stainless steel barrel and action, as well as all metal components, are coated with coyote-brown PVD (physical vapour deposition). Harder than competitive finishes, the coating protects the components from corrosion and heat, yet doesn't interfere with the rifle's tight tolerances. The finish also adds lubricity to moving parts, such as the bolt.
The spiral fluted barrel and bolt are certainly appealing, and the taper-lock interface muzzle brake on my magnum test rifle added a custom-like finishing touch. My test rifle was also equipped with a detachable metal box magazine, which is a bit of a stalwart throwback these days.
The synthetic stock, with True Timber Strata camo, is an ingenious innovation in its own right. The AccuFit system comes with five different risers to adjust the comb height in 1/8-inch increments, and four inserts to adjust the length of pull from 12.75 to 13.75 inches in 1/4-inch increments. This allows the rifle to be customized to fit just about any shooter. As well, the stock incorporates a generously sized rubber recoil pad, as well as rubber inserts in the fore-end and pistol grip.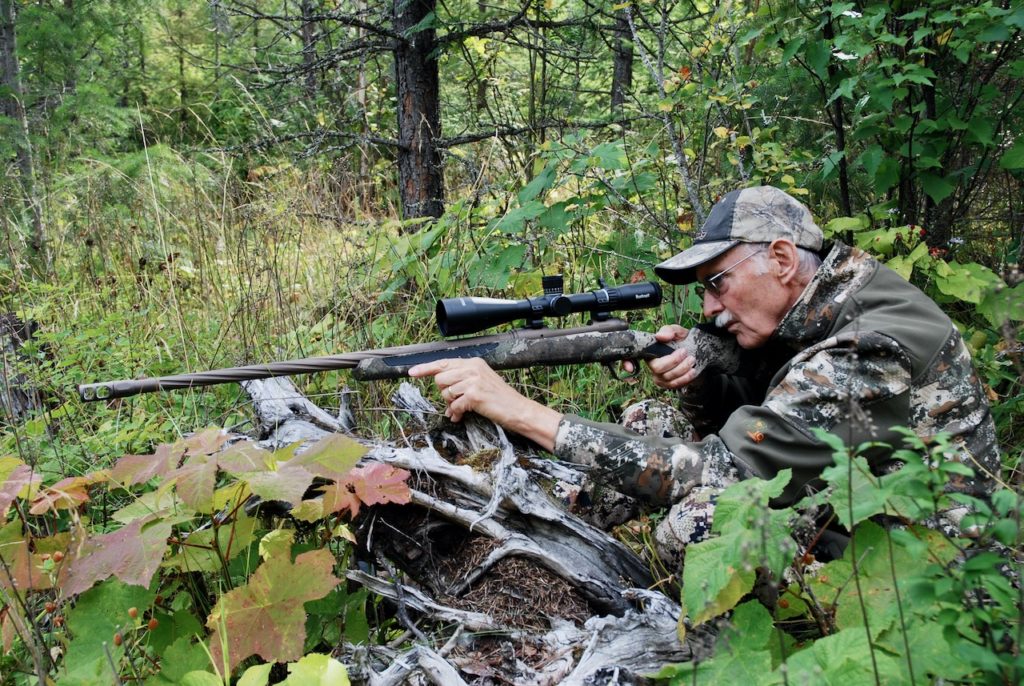 The High Country also boasts Savage's renowned AccuTrigger. It's adjustable from 1.5 to 4.5 pounds, with an incredible lock time of just two milliseconds. The two-stage design also makes it one of the safest triggers on the market. Rounding things off, the rifle features a three-position safety, and the receiver comes drilled and tapped.
TEST RESULTS
When looking at the various available chamberings for the High County, I opted for the .300 WSM because of its short case and long-range potential. Plus, there's a long list of quality .30-calibre bullets available for this cartridge.
After mounting a Bushnell Forge 3-18×50 scope on my test rifle, I spent a half-hour using the innovative AccuFit system to adjust the length of pull and comb height to my specifications. Once completed, I had a custom fit and perfect eye-scope alignment—what a great system.
Despite the High Country's moniker, I didn't see myself packing it up a mountain, as it weighs in at 8.5 pounds (10 pounds four ounces with scope). That's not to say the rifle doesn't have its place in the hills, especially if four-legged horsepower can eliminate the gut-wrenching climb. And I certainly liked the added weight for the stability it provided when shooting at long range.
As for functionality, the trigger was outstanding with no creep and minimal deviation in pull weights between two pounds 3.8 ounces and two pounds 4.3 ounces. It cycled flawlessly, and the recoil was notably mild thanks to the muzzle brake.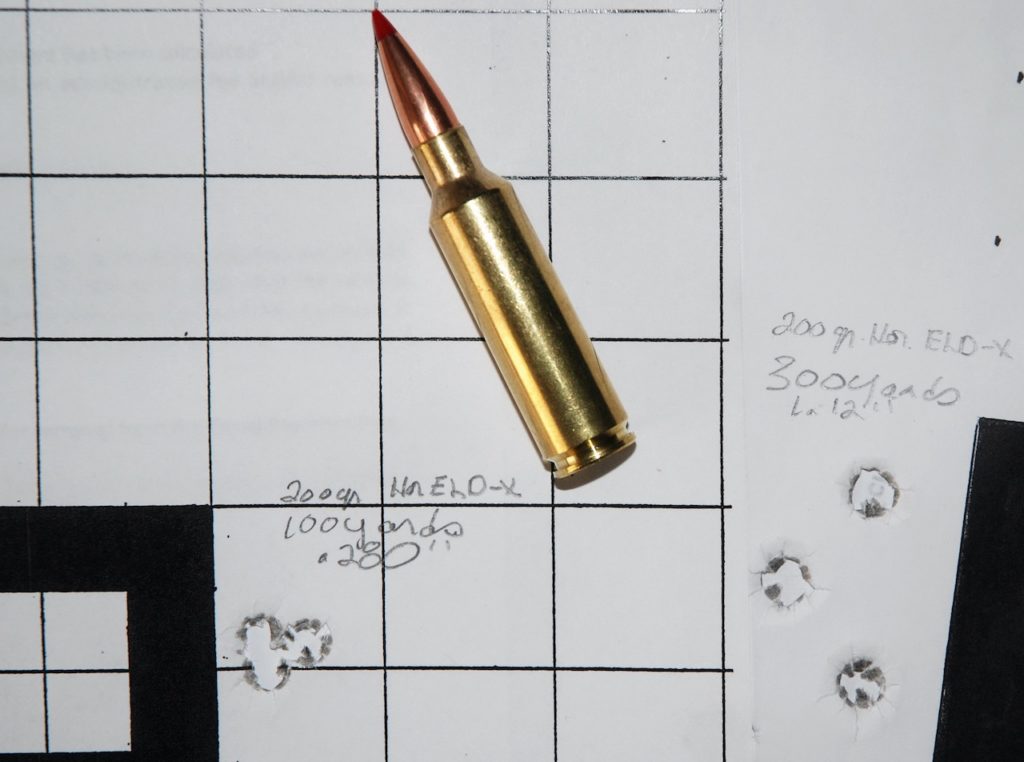 In all, I tested four handloads and 14 factory loads, starting with three-shot groups at 100 yards. Incredibly, 11 out of the 18 loads shot into 0.75 inches or less. I then moved out to 300 yards with the four loads that shot into less than 0.6 inches. At that range, the groups averaged a remarkably paltry 1.608 inches. Overall, the handloaded 200-grain Hornady ELD X bullets, driven by H414 powder, provided the best overall performance (above), shooting groups of 0.28 and 1.120 inches respectively at 100 and 300 yards. That is superb accuracy, making that load an ideal long-range option for big game such as moose and elk.
While I expected the 110 High Country to shoot well, it exceeded my expectations. And when you consider the cost of specialty long-range rifles these days, your money would be well spent on this an accurate, well-designed and rugged rifle—even if it were priced a few C-notes higher than the suggested retail price of US$1,129.

THE SPECS
Calibre: .300 WSM
Weight: 8.5 lb
Barrel length: 24″
Total length: 44.25″
Rate of twist: 1 in 10″
Length of pull: Adjustable 12.75″ to 13.75″
Drop at comb: Adjustable
Magazine capacity: 2