Weather report
Mild winter means increased numbers of game animals, says Saskatchewan Wildlife Federation
Because of uncommonly warm temperatures this past winter, Saskatchewan's big-game and upland bird hunters could be looking at a banner year, says Saskatchewan Wildlife Federation (SWF) executive director Darrell Crabbe. "It was a very pleasant winter for all the species," he says, "but certainly for our deer, moose and upland birds."
For a province that's used to temperatures as low as -40, the mild winter was particularly good for whitetail numbers, which were significantly reduced by the nasty winters of two and four years ago. In some areas, up to 90 per cent of the deer died, says Crabbe.
As for upland game bird numbers, they stand to also be higher this hunting season. The warm winter should translate into more grasshoppers, a favourite food for upland birds. "We're anticipating a very good recruitment year," Crabbe says.
The effects of the warm winter won't all be positive, however. "We're pretty excited about what this year might provide," Crabbe says, "but with that, we're going to have to put up with some little nasties." Here he's referring to ticks and other parasites that normally die over the winter; moose in particular stand to suffer. "Moose ticks burrow under the skin and lay eggs," he says. "The vast majority of the time they're fatal."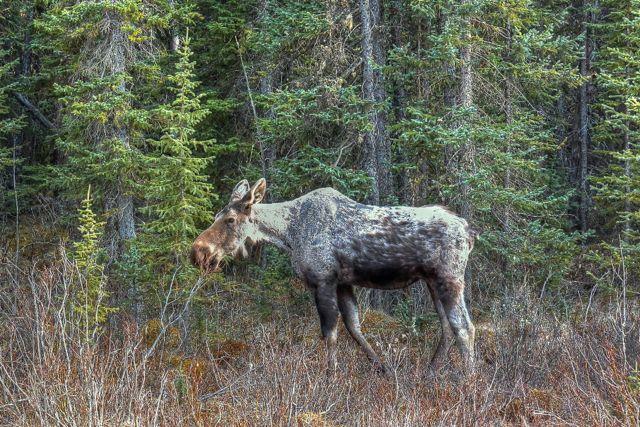 Indeed, moose infested with ticks end up with heavily compromised immune systems, lose their hair and turn grey, earning them the name "ghost moose." Most hunters don't shoot them. Says Crabbe: "Everything benefits when it's a mild winter—including things we don't want to."
Learn more about the SWF's programs and positions at www.swf.sk.ca.