Leadership potential
Teens attend weekend workshop in conservation and outdoor skills
To help develop the province's future conservation leaders, the Saskatchewan Wildlife Federation held its inaugural Youth Conservation Leadership Initiative in mid-May. Twelve teens from across the province attended the weekend workshop at the Hannin Creek Educational Facility, where they received training in outdoor skills ranging from navigation to shelter building. It marked the first phase of a three-part program designed to get more youths involved in conservation, the SWF's acting education program coordinator, Shannon Anderson, says.
While the SWF already runs its Conservation Camp for kids aged 12 to 14, Anderson says, the new leadership program is designed to keep older kids engaged in the organization. "We wanted something that's more leadership-based, to see more youths develop into leaders in the community," she says. "We thought this could be a good way to do it."
Along with learning new outdoor skills, participants were also encouraged to discuss their future career plans. Phase two of the program will see the participants narrow down those career objectives and begin working toward achieving their goals. The SWF also aims to set up a job-shadowing program to give the youths some work experience and help build up their resumés, Anderson says.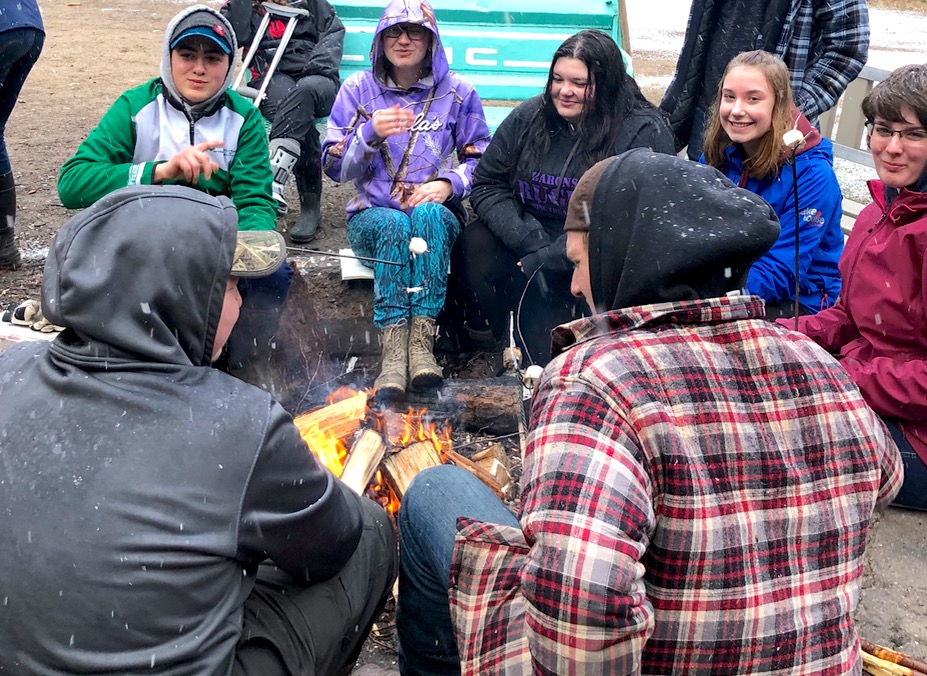 In phase three of the program, the participants will return to their respective communities to promote the SWF's other educational initiatives, such as Save our Shorelines, and Classrooms on Ice. That way, Anderson says, a link can also be established between the participants' schools and the SWF.
Any Saskatchewan youths aged 15 to 18 can apply to join the program through the federation's website. The next outdoor skills weekend takes place October 4 to 6, and the deadline to apply is August 26.
Learn more about the SWF's programs and positions at www.swf.sk.ca.