Happy Anniversary
SWF celebrates 90 years of conservation and education
The Saskatchewan Wildlife Federation celebrated its 90th anniversary in 2019, prompting executive director Darrell Crabbe to reflect on some of the association's biggest accomplishments over the years—and to look ahead to future projects and endeavours.
"I would think the number one success is the establishment of our Habitat Trust Fund," he says. Created in 1978, the fund has protected roughly 70,000 acres of wildlife habitat to date through the purchase of land directly from property owners, as well as through donations of land.
"Our habitat program has been growing exponentially over the last number of years," Crabbe says, adding that the SWF wants it to keep expanding. "By the time we turn 100, we want to secure another 30,000 acres of land. We would like to have 100,000 acres by 2030, and we're right on track to do that."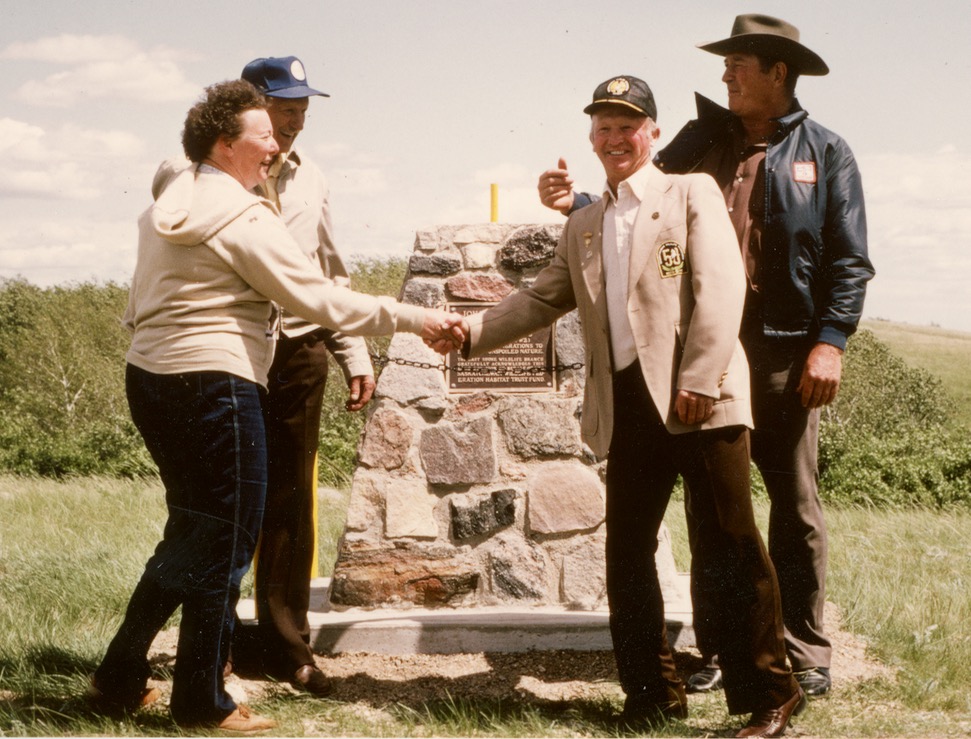 The 2006 formation of the fisheries enhancement program is another program the federation is particularly proud of, says Crabbe. "We have fisheries staff who assist the provincial ministry in everything from test netting to identifying fisheries projects around the province," he says.
As for plans to grow the SWF's ranks, Crabbe says the federation aims to hold town hall meetings through its 127 branches across the province to discuss what it can do to rejuvenate those branches, and get more people involved. The federation is also looking to expand its educational footprint into the south of the province.
Currently, the only year-round educational facility is the Hannin Creek Education Centre, which the SWF runs jointly with Saskatchewan Polytechnic at Candle Lake in the north of the province. Says Crabbe: "We'd like to secure at least one, probably more, properties south of the Forest Fringe over the next year or two."
Learn more about the SWF's programs and positions at www.swf.sk.ca.