SPRING CLEANING
SWF to collect and sells antlers to raise funds for habitat protection
If you live in Saskatchewan and have an unrestricted firearm or a set of antlers you no longer need, the Saskatchewan Wildlife Federation wants to hear from you. As part of its annual fundraising efforts, the SWF is once again collecting unwanted firearms, and new this year, it is also accepting antler donations.
Typically, the public donates between 25 and 40 guns a year, which the federation then auctions off at its annual convention, says executive director Darrell Crabbe. While the convention and auction both took place online this year due to pandemic-related restrictions, he says, the SWF still managed to raise just over $10,000.
According to Crabbe, all antlers that conservation officers collect from roadkill or seizures are already donated to the SWF under an agreement with the provincial Ministry of Environment. This is the first year, however, that members of the public has been asked to donate their unwanted antlers. "We know there are thousands of households that probably have grandpa's or dad's old set of whitetail antlers hanging on the wall or in the garage or out in the barn somewhere, and people don't know what to do with them," Crabbe says.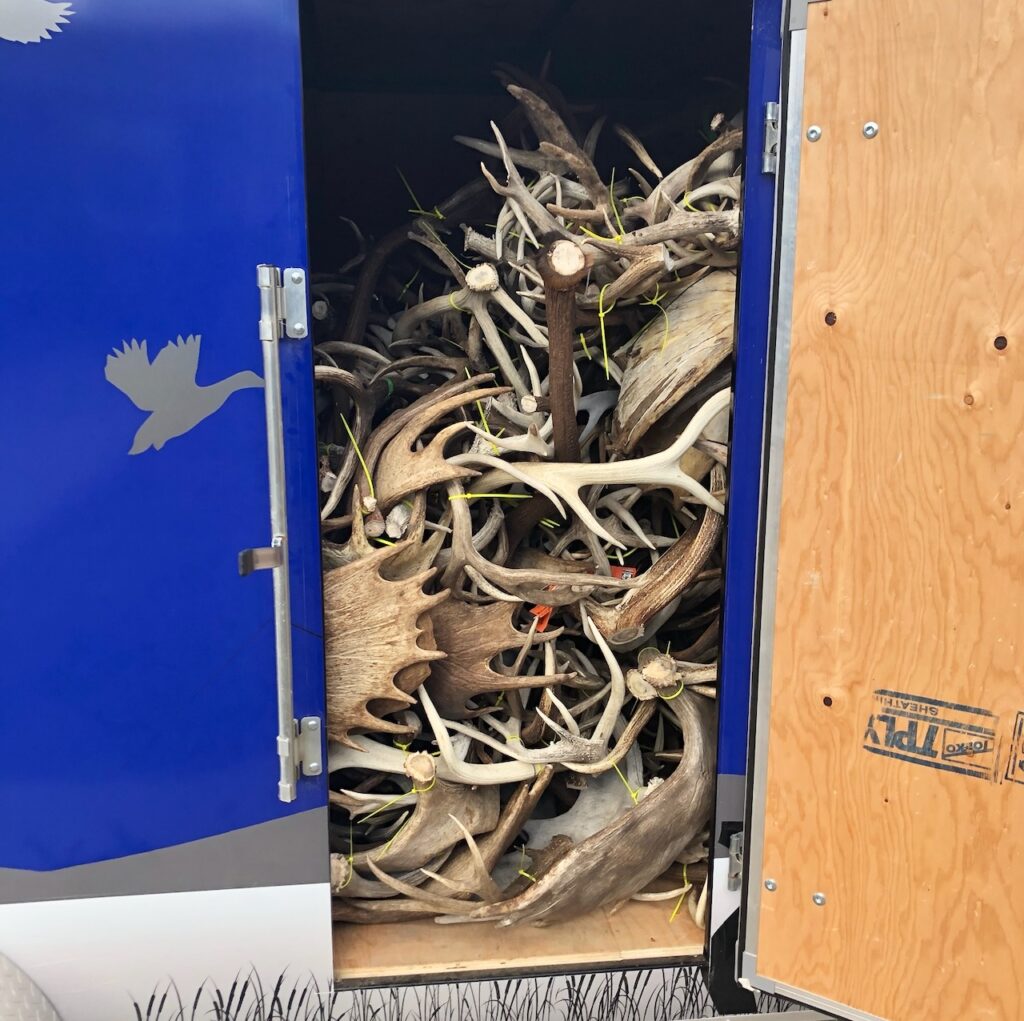 Public donations could prove to be a major windfall for the federation, which sells the antlers in bulk to licensed suppliers of the ornamental furniture industry. From the antlers collected from COs alone, Crabbe says, the SWF already earns approximately $40,000 a year, which it splits with the MOE. The SWF uses its share of the proceeds to buy and protect more habitat, while the MOE's half goes into a trust to fund conservation enforcement initiatives.
As with firearms donations, members of the public who donate antlers will receive a tax-deductible receipt once the antlers have been sold, Crabbe says.
Learn more about the SWF's programs and positions at www.swf.sk.ca.