BOW LESSONS
Program aims to improve students performance by teaching focus, self-control and discipline
After more than two years of COVID-related disruptions and limitations, the Saskatchewan Wildlife Federation is once again running the popular National Archery in the Schools Program (NASP) at full capacity for the 2022/2023 school year.
Founded in Kentucky in 2002, the NASP gives students in Grades 4 to 12 the chance to learn archery as part of their in-class curriculum. Through archery, the program aims to "improve students' educational performance by teaching them focus, self-control, discipline, patience, and the life lessons required to be successful in the classroom and in life."
Students typically participate in the program during their physical education classes, but they'll also have the option to compete outside of school, says the SWF's education director, Doug Gibson. The SWF is planning to host an in-person provincial NASP tournament in April 2023.
According to Gibson, students have shown great interest in the program so far this year. "The kids love it," he says. "It's nice because archery can be a team sport or an individual sport. You draw a lot of kids who don't do team sports."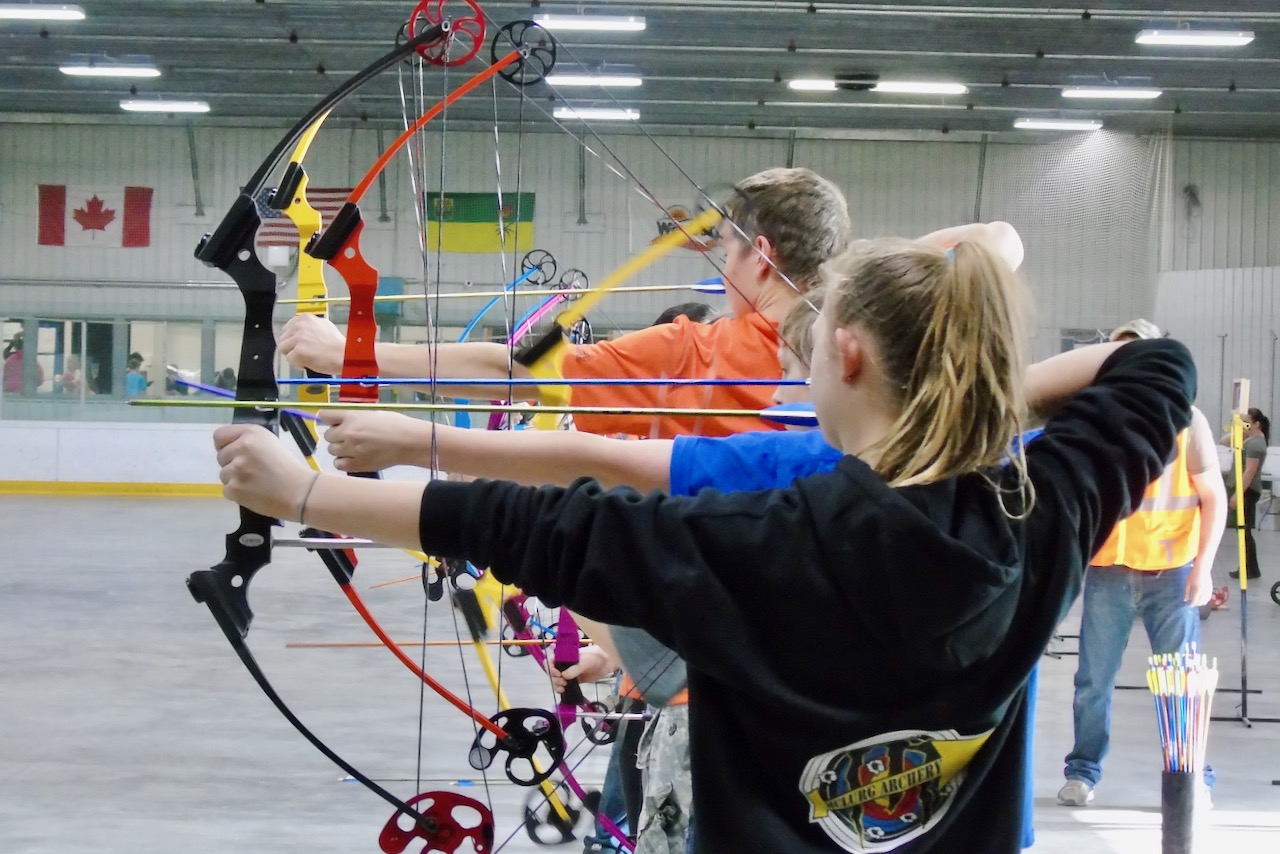 To participate, schools must contact the SWF, which then arranges for an archery kit to be delivered. For a fee of $5,483, the kit includes all the equipment needed to allow 10 kids to shoot at the same time: one archery net, five targets, 12 bows, six dozen arrows and a repair kit.
The fee also covers the eight-hour training course for the instructor, Gibson says, noting that schools can work together to split costs and share equipment. Some schools may be eligible for a grant rebate from the NASP.
Gibson himself travels to participating schools to train the teacher or teachers who will be administering the program. "They learn how to set the gear up in the gym, how to fit a bow, how to use the equipment properly and how to get the kids going," he says. "They learn all the safety aspects of it."
Learn more about the SWF's programs and positions at www.swf.sk.ca.