HIDE AND SEEK
Geocaching proves popular for families seeking outdoor activities
For a novel way to spend time with family in the outdoors, and possibly discover new places to hunt in the process, check out the Saskatchewan Wildlife Federation's geocaching program. First launched in 2008, the program was particularly popular during the pandemic when people were looking for something to do outside, says the SWF's education director, Doug Gibson.
Described as the world's largest treasure hunt, geocaching entails participants using a GPS to search for hidden objects, or geocaches, of which there are millions around the globe. In the SWF's case, there are approximately 40 geocaches on lands the federation owns or co-manages. Examples include a sealed metal ammo container locked to a tree, and a birdhouse with a false front. Inside each, there's a logbook and sometimes a token prize. "The rule of thumb is, if you take something, you leave something," Gibson says.
While geocaching provides another reason to spend time outside, it's also a great way to show beginners how to use a GPS, Gibson says. And since the only equipment you need is a GPS-enabled phone or a handheld GPS unit, he adds, it's a very accessible activity. The federation also has 24 GPS units that it loans out to schools and outdoor groups for a small fee. Gibson says there are plans to add seven to 10 more geocaches this year to its properties.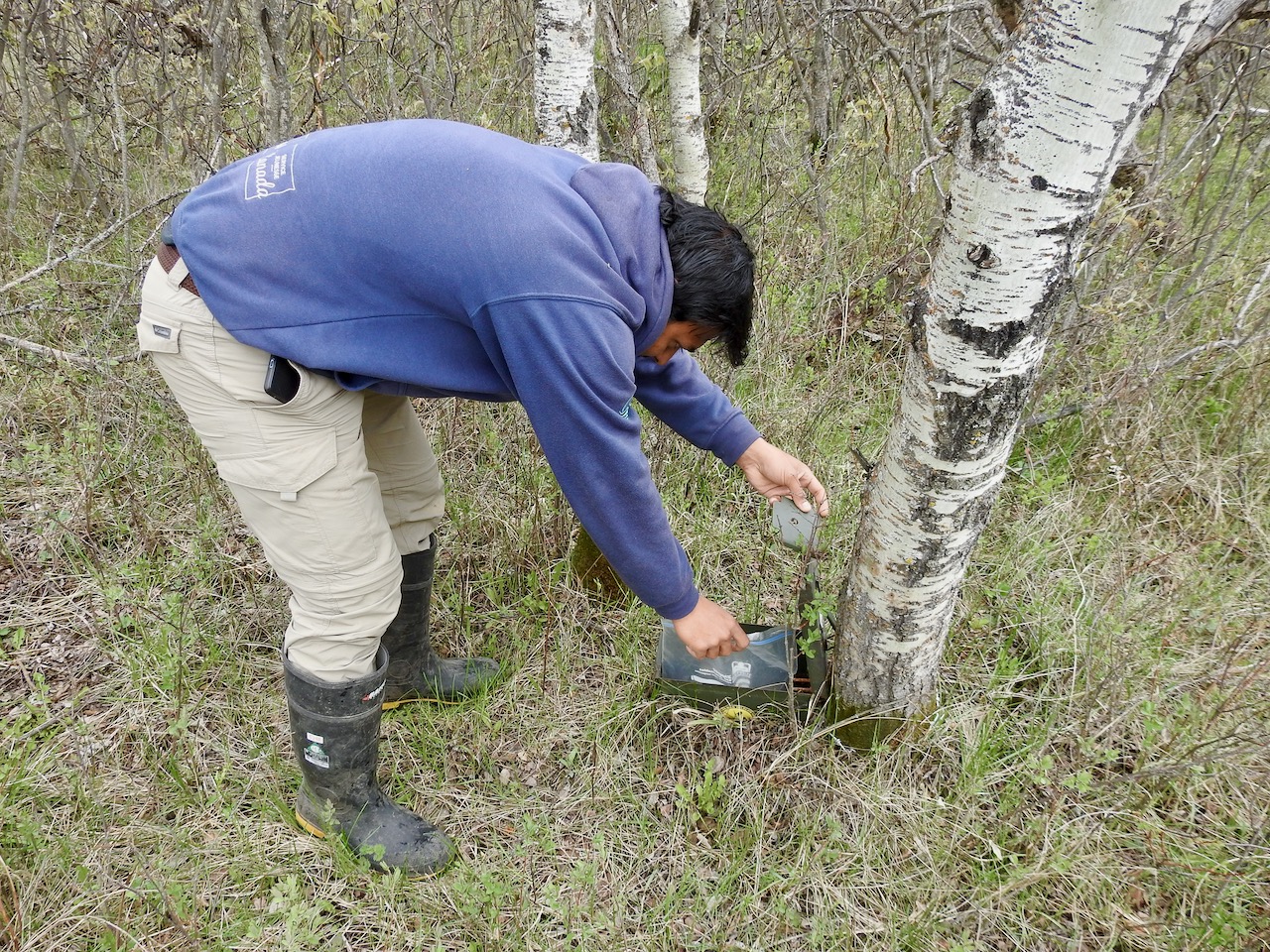 To get involved, the first step is to make an account on the Geocaching website (www.geocaching.com), then search out the coordinates for geocaches on the SWF lands. Anyone is allowed to access the lands to search for the geocaches, though non-members must first ask for written permission. As Gibson suggests, visitors may even decide to become members themselves by getting to know the lands better—and seeing the valuable conservation work the SWF does.
Learn more about the SWF's programs and positions at www.swf.sk.ca.