SCHOOL OF FISH
SWF administers kids' conservation program in 27 public school divisions
Despite possible pandemic-related logistical issues, the Saskatchewan Wildlife Federation will once again offer its popular Fins in Schools program this year. First launched in 2013, the educational program teaches students about the life cycle of rainbow trout as they watch eggs hatch and develop into fingerlings. The SWF administers the program in conjunction with the Saskatchewan Fish Hatchery, the Ministry of the Environment and the 27 public school divisions across the province.
Before a school signs up for the program, it typically partners with a local SWF branch for funding, says James Villeneuve, SWF director of fisheries. Once that's in place, the school purchases a 55-gallon tank while the federation's central office provides all the other supplies the students will need to raise the fish. That includes filter material, a chiller to keep the water at the correct temperature, a device to create current and the necessary chemicals for water treatment. Also included is curriculum material for students in kindergarten through to Grade 12.
After a school has the tank up and running, it receives unhatched rainbow trout eggs, usually in early February, Villeneuve says. Over the next five months, the trout eggs will hatch and develop into the alevin stage, then into fry. When they become fingerlings, the trout are released by the students into a government-designated waterbody.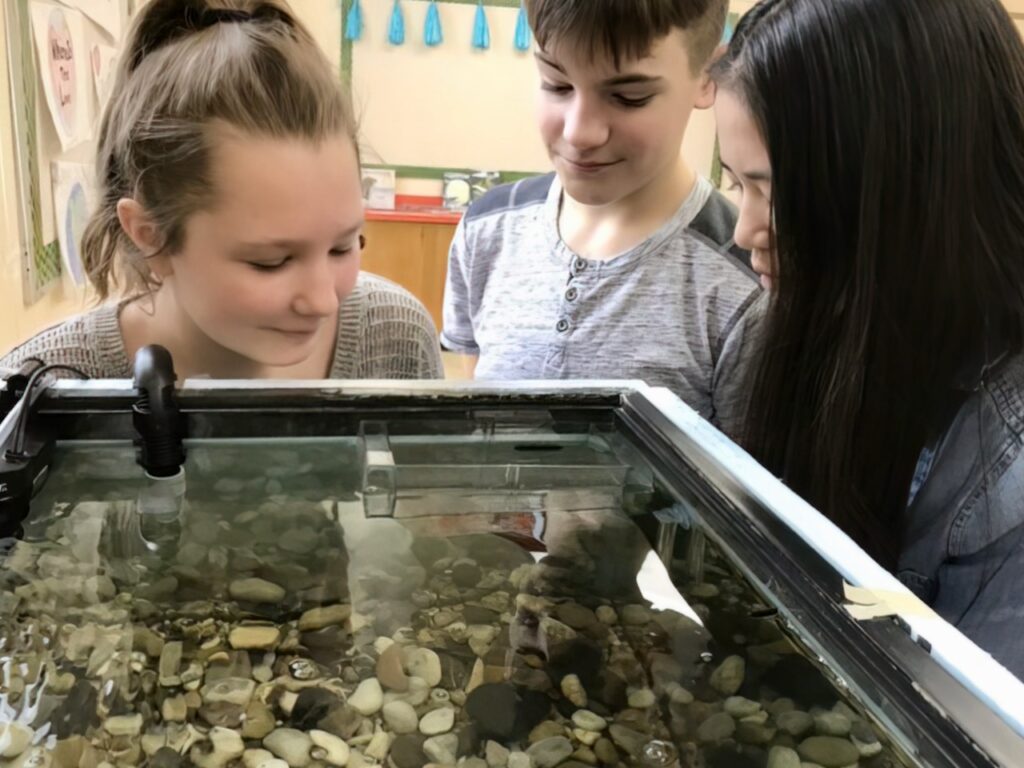 "It takes a commitment from the teacher, but the feedback across the board has been amazing," Villeneuve says, adding that the program helps create a connection between the students and the outdoors. "Students can release the fish in a lake and then go back and fish for them later that summer or the following year. They've contributed to that fishery."
According to Villeneuve, between 40 and 45 schools are expected to participate in the program this year. Meanwhile, registration for the 2022-2023 school year begins next June and runs until the end of September on a first come, first serve basis; the program accepts up to eight new schools every year.
Learn more about the SWF's programs and positions at www.swf.sk.ca.