Fall favourites
Use these new tactics to hit the water for some of the year's best fishing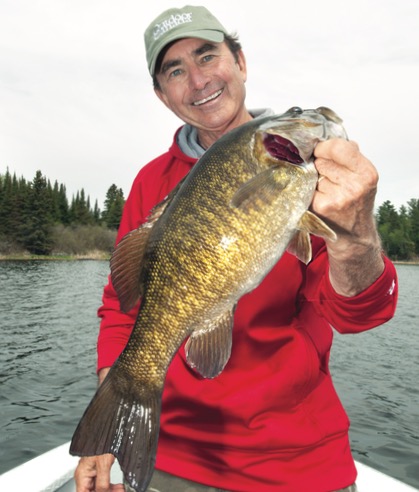 SMALLMOUTH BASS
If you've never hovered a fluke-style soft-plastic minnowbait for smallmouth bass in the fall, you don't know how much fun you've been missing. Hovering is a terrific technique that works throughout the open-water period, so long as the waterbody you're fishing has a healthy population of pelagic baitfish such as shiners, rainbow smelt or ciscoes roaming the water column. The technique is especially effective in the late fall, when the water gets colder and the bass shift into low gear.
You'll find large concentrations of smallies hanging around the rims of main-lake structures in October and November, waiting to ambush schools of silvery baitfish that wander too close. They're also anticipating the onset of winter, at which point they'll simply slide down the side of the hard, rocky structure and along the transition with the soft, main-lake basin, optimally at 40 to 50 feet.

For this technique, I like to use a white or silver, four- to six-inch fluke-style soft-plastic with a straight tail, pegged to a 3/8-ounce VMC Hammer Head or ReelBait Flasher jig. The key to hovering this set-up is to never put it directly in front of the fish. If you make it too easy, they simply won't bite it. Instead, hang the lure seven or more feet above the bass, and they will streak up and smash it.
Also keep in mind that the bass want the bait sitting as still as possible, so the more you shake, twitch and quiver it, the fewer fish you'll catch. I suspect the strike is as much a territorial reflex response as it is a feeding action, but whatever the case, they will try to rip the rod out of your hand.