Finessing the monsters 
Forget the heavy-duty tackle. To up your odds of catching more muskies, lighten up your gear—and tactics
To most anglers, muskie fishing is a game of power and speed, requiring extra-heavy-action rods, winch-like reels, 150-pound leaders, massive swivels and large-profile baits rigged with the heaviest-gauge hooks available. Such hardware is certainly effective for catching the fish of 1,000 casts, but why not try finesse fishing for muskies as we do for other species?
I remember when the switch flipped for me. Although I'm a muskie nut at heart, I spend a great deal of time fishing competitively for several other species. On one particular outing, I was targeting smallmouth bass along a grass-sand transition with a drop-shot rig. I was making long casts and slowly working the presentation back toward the boat when I had a very subtle but heavy take. At first I thought I'd hooked a monster smallmouth, but then the headshakes began, followed by a long run and an acrobatic leap. I had hooked a muskie.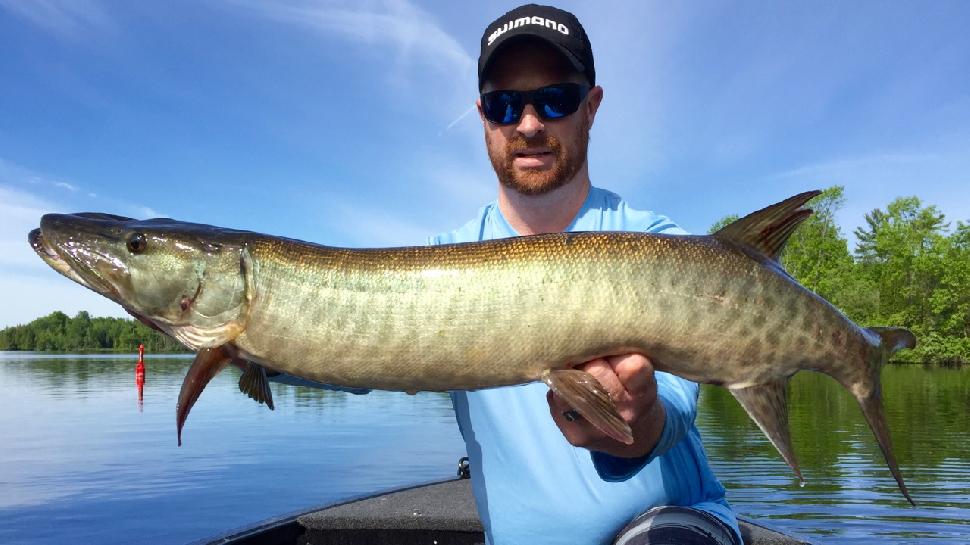 I soon realized this was much more than mere coincidence—the muskie was in the area presumably feeding on the bass and had simply taken advantage of a seemingly easy meal. We've all heard tales of anglers inadvertently taking monster muskies with finesse tactics while fishing for other species, so why not actually use those presentations to target muskies in the first place? And here I'm talking specifically about using lighter tackle, drop-shot rigs and spybaits.