Seeing is believing
Canadian tournament pro Dave Chong's secret fishing weapon: polarized shades
Few anglers have achieved the fishing success—either on a multi-species personal level or the professional bass fishing tournament scene—as southern Ontario's Dave Chong.
To put it bluntly, any event that Chong has entered is an event he is a threat to win.
What may surprised you to learn, however, is that he says sunglasses are as critical to his success most days as his rods, reels, lines and lures.
"It is a subject I cover in ever seminar I give," says Chong, who has more than 30 career tournament wins. "To be honest, I am shocked by the number of people I see fishing, or who get into my boat, that are not wearing sunglasses. You just have to go on the internet to see what can happen if, heaven forbid, you get a hook in your eye.
"We're born with one set of eyes, that is all we're ever going to get, so you want to keep them. If for no other reason than safety, you should put on your sunglasses the minute you get into the boat, just like you put on your PFD."
In addition to protecting your eyes from razor sharp flying hooks and wayward chunks of lead and metal, Chong says there are plenty of other reasons you should don a pair of shades as well.
"We know the damage that the sun and UV rays can do to our eyes," says Chong, whose BASSTALKS have grown into a hugely popular touring event. "Your eyes get fatigued when you are not wearing proper eye wear and you don't see things in the water as well as you should.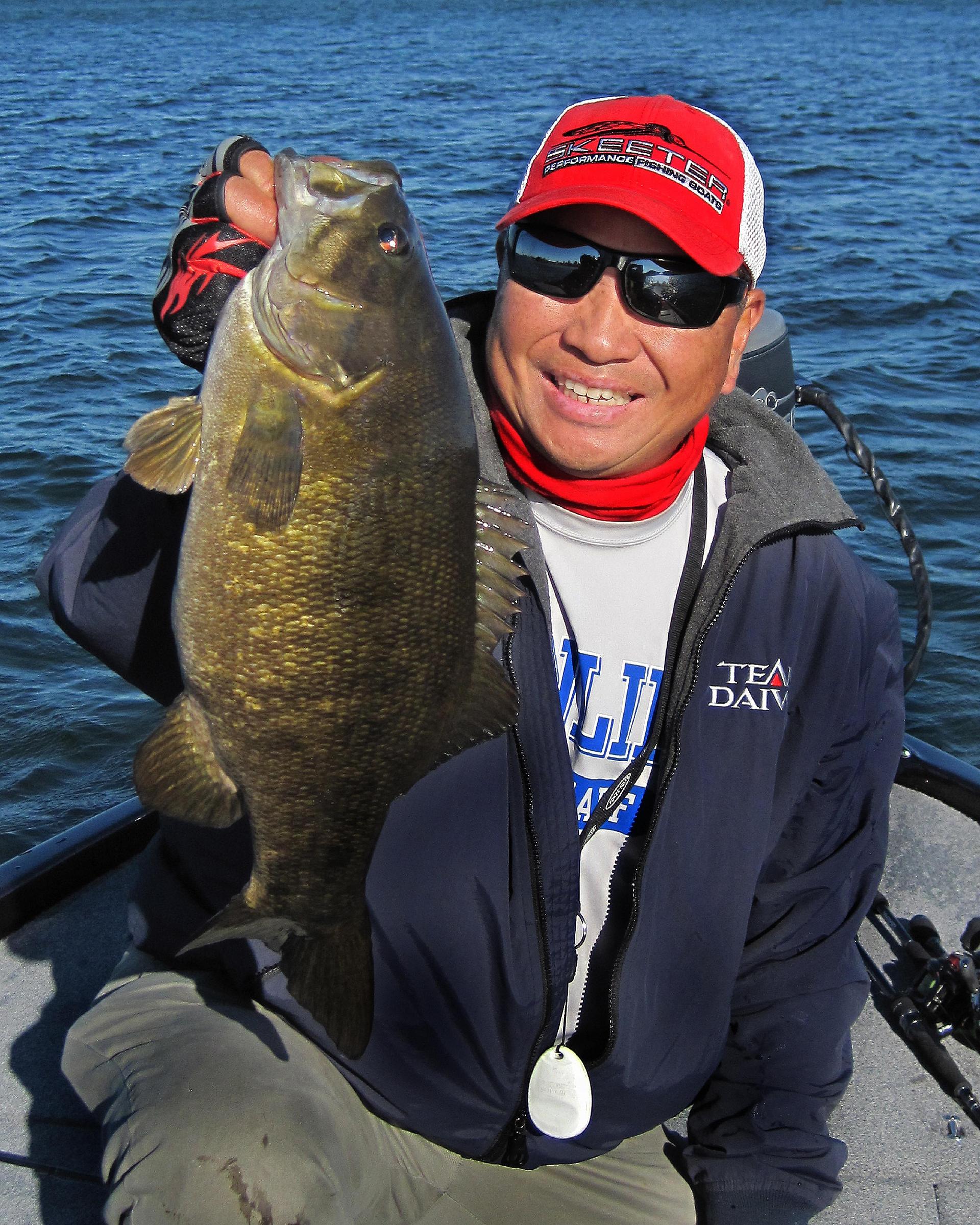 "Tournament fishing, in particular, is about the little details. You can't be on top of your game if your eyes are tired and you feel fatigued. You can't see cruising fish or spot the transition between a hard and soft bottom that clues you into a winning location.
"And bargain-basement glasses costing $9.99 simply don't cut it. Many times I'll have an angler in the boat with me and I'll say, "Quick, cast to that fish."
"They'll look at me and say, "What fish?"
"Then I'll pass them my sunglasses, they'll put them on, and it is like they just opened up their eyes."
According to Chong, who is the Canadian sales representative for the popular VIGOR line of polarized outdoor glasses made for anglers, hikers, cyclists, surfers and "paddleboard dudes," your glasses should be lightweight and so comfortable that you quickly forget that you are wearing them.
Being curved and form fitting along the sides is important too, for more than just good looks. It blocks out the light so your vision is crisp.
As I listen to Chong extol the virtues of wearing sunglasses, I tell him about the time I was fishing with Elite Bassmaster Pro and good friend Aaron Martens, who is currently ranked number one in the world on BassFan ratings. Aaron has more sunglasses stowed in the compartments in his boat than rods in his locker. And he changes his shades throughout the day, depending on the light level and water conditions.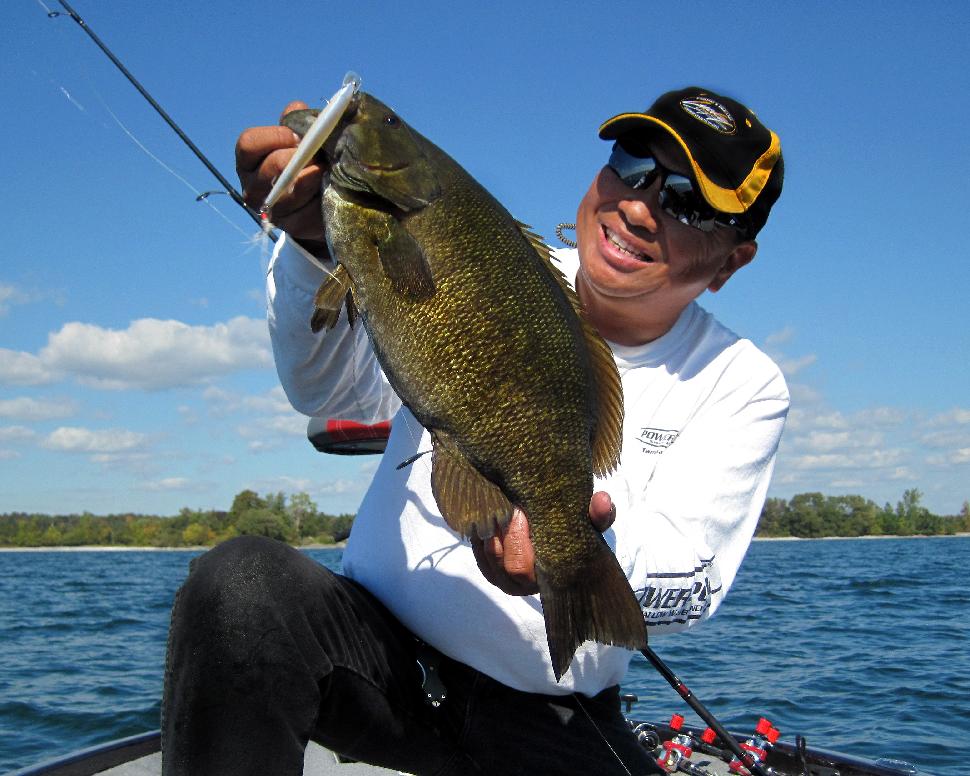 "I do the same thing," says Chong. "Usually, first thing in the morning, when the light level is low, I'll wear a pair of Amber or All-Weather Rose tinted lenses that pump up the contrast. If it stays overcast, I'll stick with the amber shade, but if it gets bright and sunny, I'll switch over to either Smoke or our Acid Green lenses that have a green mirror finish but a brown base perspective. It warms things up."
And if he could only have one pair, what would it be?
"Probably the All Weather Rose," he says. "I love the pinkish hue when I am sight fishing. But the thing about the VIGOR line is that they're not expensive, certainly not anything like the $300 and $400 designer shades. So, for the same price you can buy four or five different shades, each one with nine technologically advanced anti-reflective coatings to match the specific weather and water conditions.
"I remember one time I was fishing along a weedline in Lake Simcoe when I suddenly spotted a Chevy Avalanche lying on the bottom. I flipped out my bait and watched a smallmouth swim out of the back window and eat my lure. How cool is that?
"I am also a jerkbait fan, and you just can't fish jerkbaits properly without wearing good sunglasses. They're as important as your rod, reel, line and lure because with jerkbaits you have to be able to spot a fish as soon as it starts following your lure.
"The further away you can spot it, the better your chances are of catching it, because you can make adjustments – speed it up or slow it down. And if it doesn't bite, you can watch the direction it swims away and then make a hail Mary cast and catch it."