HARE BRAINED
From scouting to tracking, a step-by-step approach to hunting southern Canada's wintertime snowshoes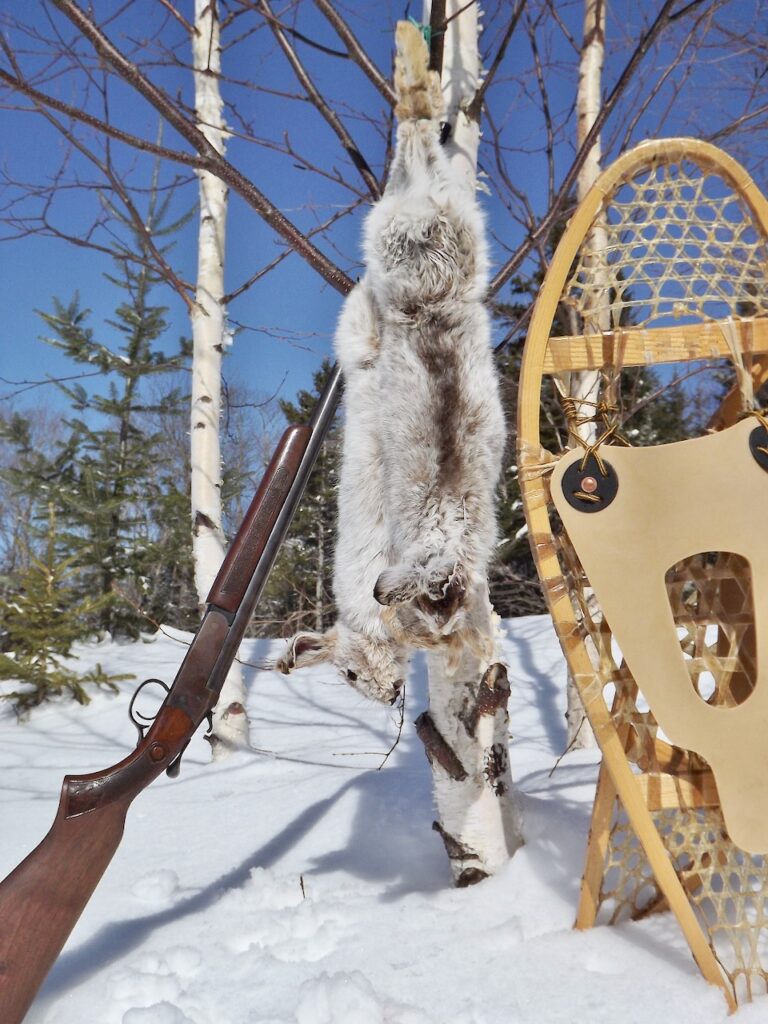 HARE HUNTING GEAR
Scouting also helps you decide on the best firearm to use. If you anticipate hunting in denser cover, a shotgun is the better option, while a rifle can be better in spare, relatively open areas. For a shotgun, I like a 20-gauge shotgun choked modified to punch upland loads through denser cover. As for a rifle, a .22 with a scope makes for great sport, though open sights will also get the job done, especially during exceptionally cold weather when hares tend to stay put longer.
Winter hare hunting often means dealing with frigid temperatures, as well as patches of deep snow. A pair of snowshoes can be beneficial for covering ground, but they're also a burden when pushing through thick cover. So, if you hike into your hunting location on snowshoes, take them off when you start pushing. Dressing in layers is also a must, as are thick socks designed for winter use.
Most importantly, be sure to wear ample hunter orange, especially when hunting with others. Flushed hares often make a mad dash for safety, so many of your shots will be at a moving target. And hares are notorious for trying to get behind the hunter or pusher. Wearing lots of orange greatly reduces the likelihood of someone taking an unsafe shot toward the pusher, who may be barely visible in thick cover.