Recipe: Steamed Whitefish
A taste of Asia featuring baby bok choy, sake and soy sauce
Sake and soy are like beer and pretzels—the flavours just work well together. They also complement this recipe's main ingredient, fresh whitefish. This modest, easy-to-make meal involves only a few steps, but the results are sure to rival the steamed dishes at your favourite dim sum restaurant. Serves 2.
[easy-tweet tweet="Featuring sake and soy, this whitefish recipe from from chef @camerontait92 is flavourful, fresh and easy to make" user="OutdoorCanada" hashtags="wildfood, localfood, freshfish"]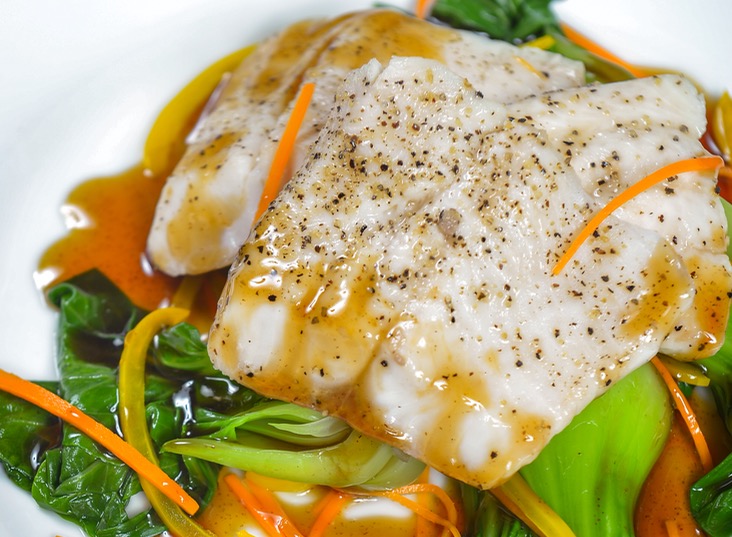 Watch chef Cameron Tait prepare this dish in his home kitchen 
1 skinless, 8-oz whitefish fillet
2 baby bok choy
½ carrot, matchstick cut
½ yellow pepper, matchstick cut
Pepper and kosher salt, to taste
¼ cup sake
¼ cup water
¼ cup soy sauce
1 tbsp mirin (sweet rice wine)
1 tbsp sugar
Cut whitefish into two- to three-inch lengths.
Clean bok choy, remove core and pull leaves apart. Place bok choy in the bottom of a 10-inch glass or ceramic bowl, then add whitefish, carrot and yellow pepper. Season with pepper and salt.
In a large pan, add a half-inch of water and set over medium heat. Crumple up a sheet of tinfoil and place it in the pan to serve as a base for the bowl of fish and vegetables (so the bowl doesn't crack). Place bowl on tinfoil, cover pan and let steam for 5 to 7 minutes.
In a small saucepan, add sake, water, soy sauce, mirin and sugar. Bring to a simmer and remove.
Once whitefish is cooked, carefully remove bowl from pan. Spoon sauce over fish and vegetables, then serve.
To watch Cameron Tait prepare this dish and others, go to www.outdoorcanada.ca/food.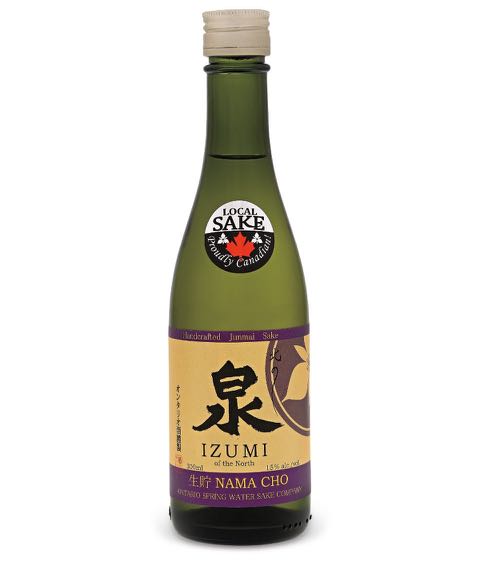 FOR THE GLASS
This once-pasteurized junmai-style sake from Ontario Spring Water Sake Company—the first sake brewery in all of eastern North America—pairs well with fish and noodle dishes, making it a perfect quaff for this Asian-inspired recipe. Expect a full-bodied mix of tea, mushroom, hazelnut, pear, tempeh and wildflower flavours.