ANTI ANTIDOTE
Support from non-hunters is the key to saving B.C.'s wolf hunt
As cancel culture becomes increasingly popular and social warriors experience an increasing number of victories, they become empowered. They become emboldened. And this is playing out in B.C. as we speak. Fresh off the win of convincing the province's NDP government to close the grizzly bear hunt based on perceived social unacceptability, the antis now have their sights set on all predator hunting, with wolves being the low-hanging fruit.
Steve Hamilton, vice-chair of communications with the Wild Sheep Society of B.C. (WSSBC), says his organization expected this latest attack and started a pre-emptive publicity campaign of its own. Called 1Campfire, it's a collection of videos and stories intended to help bridge the gap between hunters and non-hunters. The aim is to present hunting and its benefits to wildlife through a scientific rather than emotional eye by portraying the full story of the hunt, not just the kill.
Hamilton is the first to admit the campaign will never convert anti-hunters, but he sees hope in educating non-hunters. Indeed, this isn't really a war between hunters and anti-hunters, but more a battle for the middle ground—the non-hunters. It's estimated that roughly 80 per cent of Canadians are open to having their opinions influenced about hunting, and that's the real prize here.
MISINFORMATION CAMPAIGN
While the most recent attack on wolf hunting was inevitable, social media posts by a well-known hunter-trapper in B.C. was the fuel the antis needed to launch their campaign to save the wolves. In her posts, she talked about taking out an entire pack, and that was followed by a bevy of comments from other hunters stating the only good wolf is a dead wolf, and other inflammatory comments.
Currently, there are no limits on wolves for trappers in B.C., and while hunters are limited to three wolves annually, there are no tagging or reporting requirements in most of the province. The antis have seized upon this, adding their own spin. Noting that B.C. has a wolf population of 8,500, they claim that if one in every 10 of the province's 104,552 hunters killed one wolf in any given year, the species would be extirpated.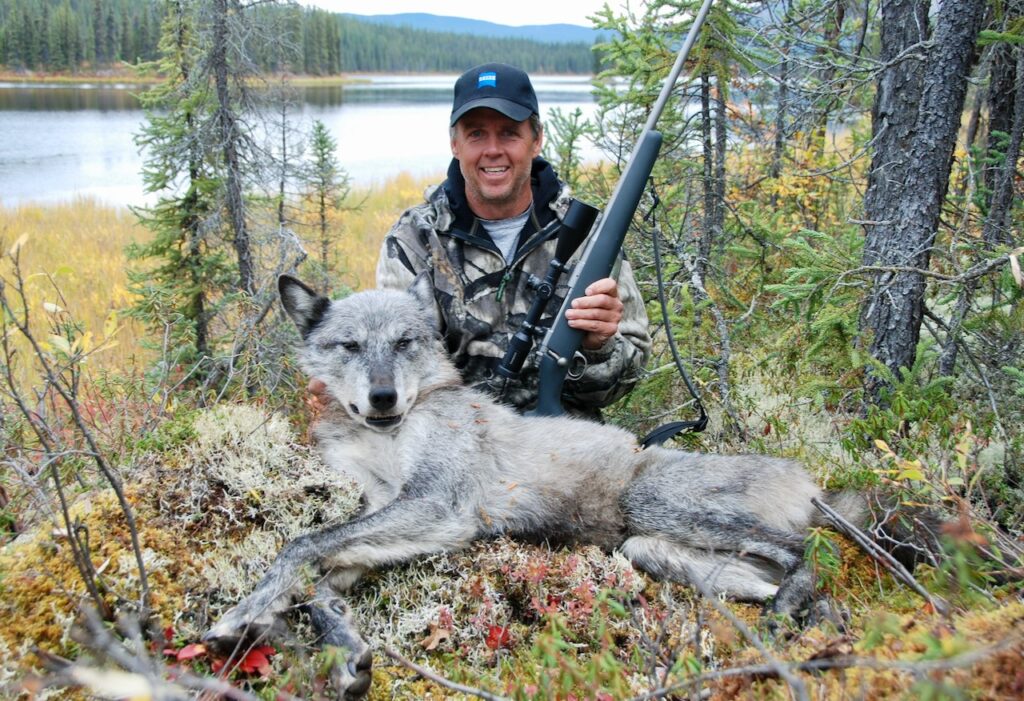 While that may be statistically true, the fact is most hunters will never see—let alone kill—a wolf. In resource management region 1, where the mandatory reporting of wolf kills is required, not a single hunter-killed wolf was reported last year. But that didn't stop Katrine Conroy, Minister of Forests, Lands, Natural Resource Operations and Rural Development, from quickly promising that changes would be coming to wolf hunting and trapping regulations.
The antis are preying on the emotions of the non-hunting public, billing the hunting of wolves, as well as cougars and bears, as strictly being "trophy hunts." That term conjures up images of bloodthirsty hunters eager to kill for sheer pleasure and to hang a head on their wall. Campaigns referring to sheep and goat hunts as trophy hunts are also already starting, and I've even seen the term used for elk hunts.
FIGHT FOR SUPPORT
Those of us who hunt appreciate the need for a scientific approach to predator management, and we know how ridiculous the notion of pure trophy hunting is, but that's not stopping the antis from targeting uneducated non-hunters for support. As a result, B.C. hunters are in the fight of their lives right now to stop this cancel-culture movement.
During the fight to save the grizzly hunt, the B.C. government only received about 1,000 letters in support of the hunt. Faring much better is a new WSSBC campaign to gather letters in favour of the science-based approach to wildlife management. Hamilton says his organization is now seeing more than 1,000 letters a day in support, including letters from around the globe and outside of hunting circles. The B.C. Wildlife Federation is also asking for support on a similar campaign it has launched. Perhaps people are finally waking up and growing weary of the cancel-culture movement.
Hamilton says he hopes he can take boxes filled with letters of support for hunting to the provincial legislature in Victoria and personally present them to B.C. Premier John Horgan. Says Hamilton: "Hunters need to start being proactive and not reactive. We are in a fight for the very heritage of hunting."
Visit www.wildsheepsociety.com to learn more about the WSSBC's 1Campfire and letter campaign.
Western View is an opinion column, and we invite constructive discussion on the issues raised here.