After being caught in possession of lake sturgeon meat and roe, two men from Richmond Hill, Ontario, have received a total of $20,750 in fines and probation orders.
Denis Zehovoy and Ilia Kazatchkov pleaded guilty to illegally possessing lake sturgeon meat and roe. They were each fined $10,000 and for the next five years, and are prohibited from being within three metres of the Mississagi River, in the northern Ontario town of Blind River. Zehovoy also pleaded guilty to making a false statement to a conservation officer and was fined $750.
The court heard that on September 22, 2013, Blind River District conservation officers stopped three anglers in a vehicle as they were travelling back to Toronto. Zehovoy claimed they were transporting only salmon. Upon inspecting the vehicle, conservation officers located a box containing 27 pounds of sturgeon eggs and four pounds of sturgeon meat.
Further investigation revealed that Zehovoy and Kazatchkov had been fishing in Blind River the previous weekend. They stayed with a local resident and expressed an interest in getting sturgeon eggs, knowing it was illegal to possess them. Zehovoy and Kazatchkov arranged to meet the individual on September 22, at which time they received the eggs and meat.
The sturgeon population in the Great Lakes-Upper St. Lawrence River is listed as threatened under the Endangered Species Act, and it is illegal to posses them (or any other plants or animals listed as threatened under the act.)
The lake sturgeon is Canada's largest freshwater fish, weighing up to 400 pounds, and reaching over six feet in length. These remarkable fish have ancestral ties to related species dating back 200 million years, and can live more than 100 years. Sturgeon were once a major part of North America's Great Lakes, Hudson Bay, and Mississippi River ecosystems and occurred from Canada to Alabama. But intense fishing has exacted a heavy toll on their populations.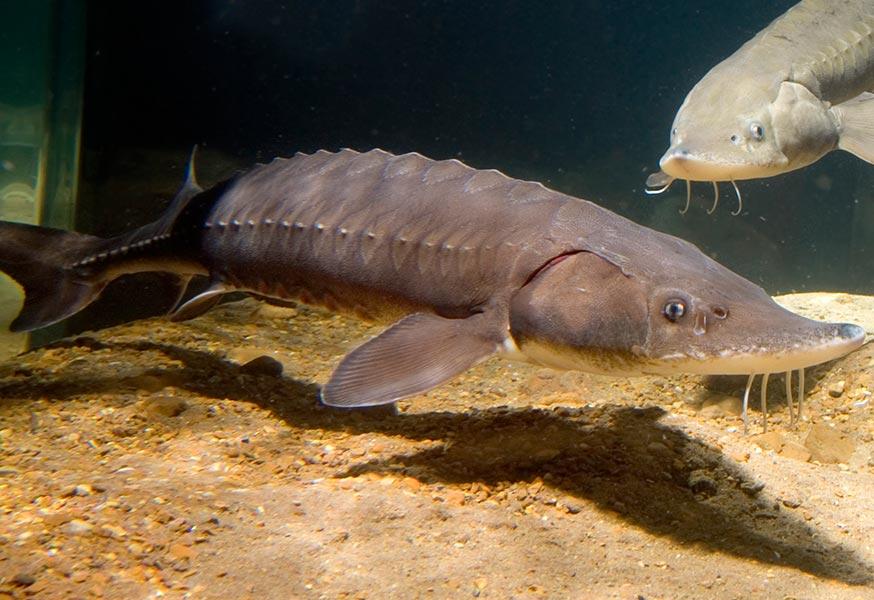 Once killed as a nuisance bycatch because they damaged fishing nets and gear, when sturgeon meat and eggs became prized, commercial fishermen targeted them heavily. Between 1879 and 1900, the Great Lakes commercial sturgeon fishery brought in an average of four million pounds of sturgeon per year. Such unsustainable catch rates were coupled with environmental degradation, including pollution and the construction of dams. Sturgeons, which return each spring to spawn in the streams and rivers in which they were born, found tributaries blocked and spawning shoals destroyed by silt from agriculture and lumbering.
To report a natural resource violation, call 1-877-TIPS-MNR (847-7667) toll-free any time or contact the local ministry office during regular business hours. Wildlife violations can also be reported anonymously to Crime Stoppers, at 1-800-222-TIPS (8477).