Tex-Mex Turkey Soup
A deliciously healthy low-sodium, spice-infused wild turkey treat
The key to this delicious wild turkey soup is to first fry the spices in butter, which makes a profound, mouthwatering difference. Adding herbs and spices also reduces the need for salt—now how good is that? You can use either the breast, leg or thigh meat, it really doesn't matter for this hearty feast. Serves 6.
Watch chef Cameron Tait prepare this dish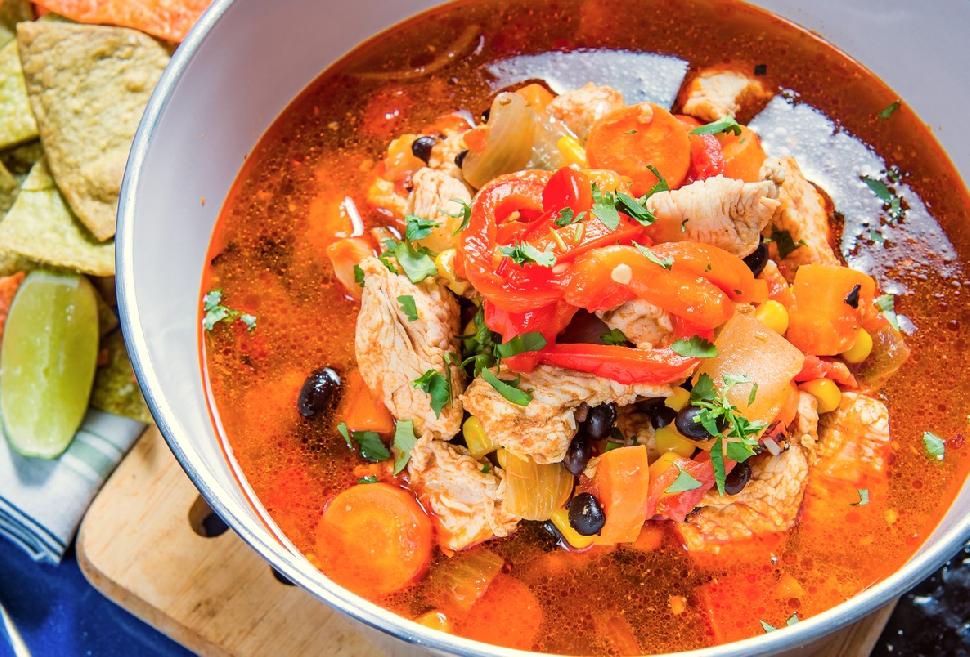 ¼ cup butter
4 cloves garlic, finely chopped
3 tsp ground cumin
3 tsp smoked paprika
2 tsp chipotle powder
Ground black pepper, to taste
1 medium onion, diced
3 carrots, sliced
3 cups diced wild turkey meat
1.25 L chicken stock (or make from turkey carcass)
1 298 ml can black beans (drained)
1 298 ml can corn kernels (drained)
1 298 ml can fire-roasted diced tomatoes
1 red pepper
1 poblano pepper
1 tsp kosher salt
1 lime, cut into wedges
Sour cream
Tortilla chips
Melt butter in a heavy-bottom pot and add garlic, cumin, paprika, chipotle powder and pepper. Sweat on medium for 3 minutes.
Add onion, carrots and turkey, and turn up heat to high. Sauté for 5 minutes, then add stock, beans, corn and tomatoes. Simmer for 30 minutes; check seasoning and add kosher salt if needed.
While soup is simmering, roast red pepper and poblano in oven preheated to 400°F for 20 minutes. Once roasted, peel skin, remove seeds and slice for garnish.
Ladle soup into bowls and garnish with roasted peppers and lime wedges. Serve with sour cream and tortilla chips.
For the glass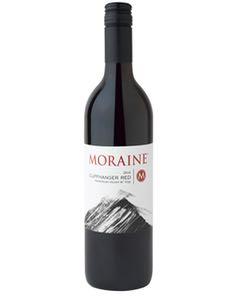 Moraine Estate Winery's Cliffhanger Red features both Malbec and Merlot grapes, which pair exceptionally well with this dish's southern-inspired spicy flavours. And the berry flavours shine when this Okanagan Valley, B.C., wine is served slightly chilled.