Canadian tackle manufacturers were well represented at ICAST again this year and made a big splash at the show as exemplified by Bobby and Cindy Guan who own Ultra Tungsten and the Tamburro boys – Michael and Nick – who hold down the fort over at Freedom Lures.
Good friend Dave Chong showed me all the hot new stuff on the Ultra Tungsten side of things and there is plenty. But what really impressed me was the new line of powder painted tungsten football and shakey head jigs. Tungsten has taken over the weight/sinker side of things, with its small size (about half the size of a comparable lead sinker) and superior sound when you bump it into something. But good tungsten jigs have been hard to come by. Not any longer.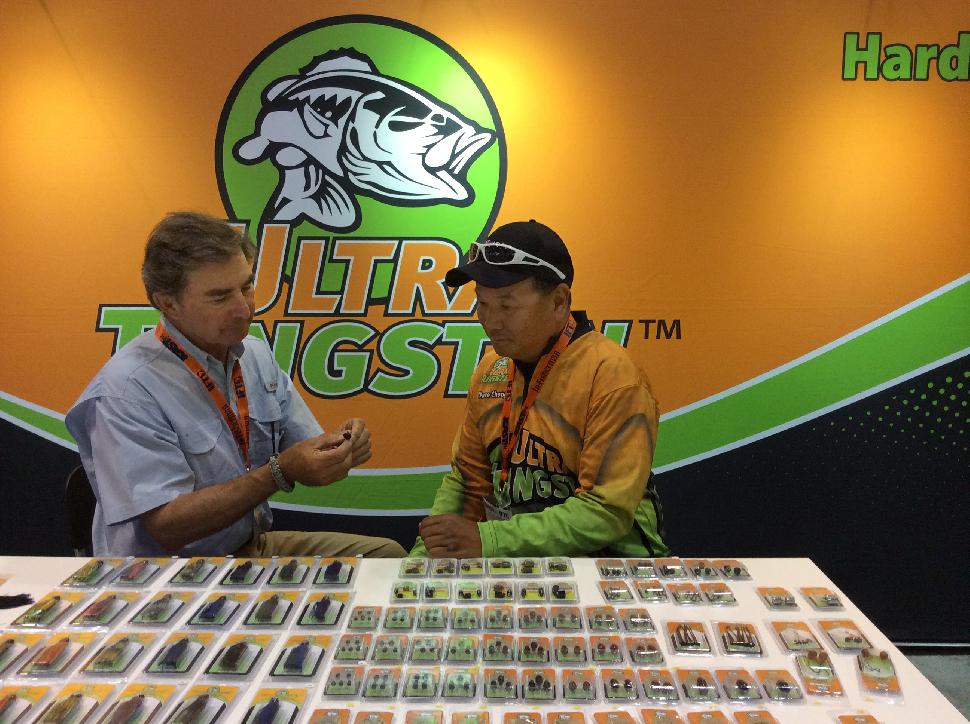 I knew what to expect when I wandered over to the Freedom Lure booth, on the other hand, because I was lucky enough last winter to get some early prototypes of the company's new metal Freedom Minnows. They're a cross between a blade bait and spoon and are meant to be vertically jigged. Mike and Nick sent me half a dozen to play with last winter, on the condition that I not mention or write anything about them, prior to their release at ICAST.
Well, they've now been unveiled so I can tell you they were among the top two or three best baits that I used to catch walleye, yellow perch, black crappies, whitefish and lake trout.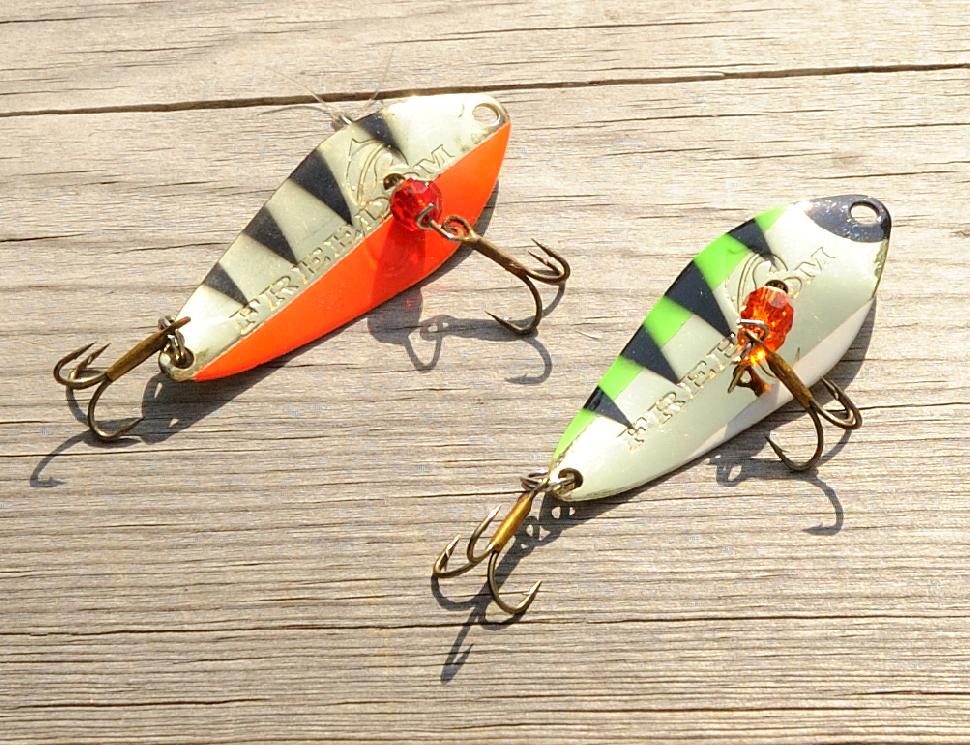 As a matter of fact, I was stunned at how hard walleye and perch, in particular, hit these things.
They vibrate and wobble wildly when you lift them up, and when you let them free fall they swing out widely to the side. Best of all, though, you don't have to tip or dress them with any bait or soft plastic, yet the walleye and perch cream them.
You're going to want to make room in your tackle box for both these products.