KABY WALLEYE
Hitting the water with TV's Fish'n Canada Show
If you're talking about waterbodies with a ridiculous number of walleye of all sizes, then Kabinakagami Lake has to be a part of the discussion. Perhaps better known as Kaby, this lake in the upper reaches of Ontario's Algoma region has produced more keeper-sized walleye for us than most other fishing destinations we've ventured to.
Although there are also some big northern pike in Kaby—along with whitefish and jumbo perch—it's the walleye that rule here. This is one of those rare lakes where you can literally drop a jig-and-minnow combo directly below your boat in seven feet of water, with your outboard still running, and catch shorelunch. We kid you not. We've done it, and the fish were delicious.
While staying at Pine Portage Lodge during our visit last year, we decided to change things up. Instead of jigging this time, we trolled large, walleye-specific Yo-Zuri Crystal Minnows off of deep structure and caught some better than average fish. That's a pattern we'll definitely use again on our next visit.
Although we didn't catch any giant northerns last year, we've pulled some beauties out of Kaby during previous trips. The potential is always there for tackling a 40-inch-plus pike of a lifetime.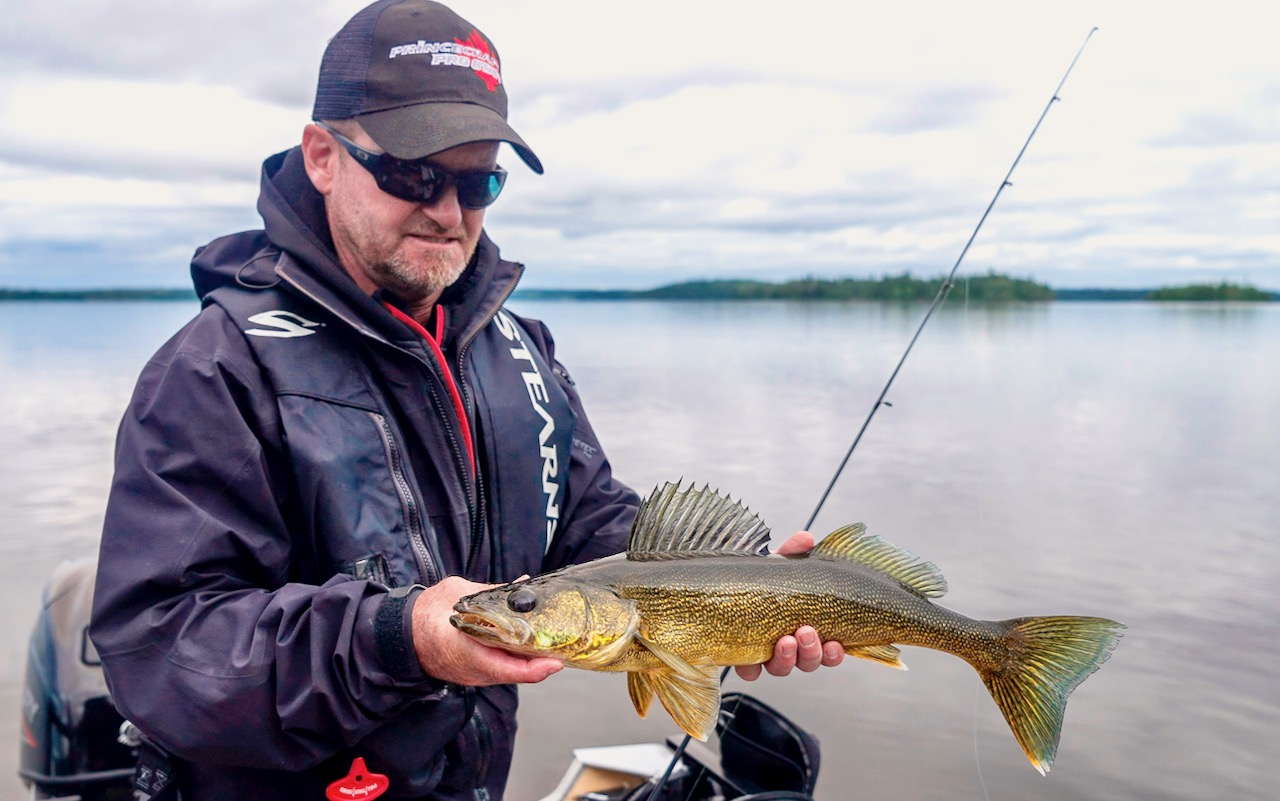 There's plenty of fish-holding water to explore, too. Part of the James Bay drainage on the like-named Kabinakagami River, Kaby is 26 kilometres long and 12 kilometres wide, with an average depth of three metres (the deepest point is 15 metres) and more than 200 kilometres of shoreline.
To watch our latest shoot at Pine Portage Lodge, look for "Episode 539: Dredging Kaby Lake for Summer Walleye" on our website listed below, or search for "Trolling and Jigging for Deep Summer Walleye" on our YouTube page. You can also hear all about it on our Outdoor Journal Radio Podcast ("Episode 32: Fall Fishing Preview") via our website. When it comes to walleye fishing, Kaby won't let you down.
Learn more about Kaby Lake at www.algomacountry.com and www.pineportage.ca.
Visit us at www.fishncanada.com, www.facebook.com/fishncanada,  www.instagram.com/fishncanadaofficial, and youtube.com/@fishncanada.