ST. CROIX BASS
Hitting the water with TV's Fish'n Canada Show
By Angelo Viola & Pete Bowman
The East Coast bass-fishing community touts the St. Croix River as one of New Brunswick's premier smallmouth and largemouth fisheries. There are times of the year when both species will gather in the exact same areas, in fact, allowing you to catch a smallie on one cast, then a largie on the next. How's that for good bass fishing?
While we haven't gone after this great province's largemouth bass yet, we have tackled the local smallmouths. And just from what little we've sampled, it's clear this gorgeous area of Canada will be offering great bass fishing well into the future.
The St. Croix River runs 185 kilometres from Monument Brook and North Lake down to Passamaquoddy Bay, an inlet of the Bay of Fundy, at St. Andrews. Not only is it classified as a Canadian Heritage River, the St. Croix also forms part of New Brunswick's western border with the state of Maine. We recommend visiting anglers stay in the riverside town of St. Stephen in Charlotte County, which offers great food and accommodations.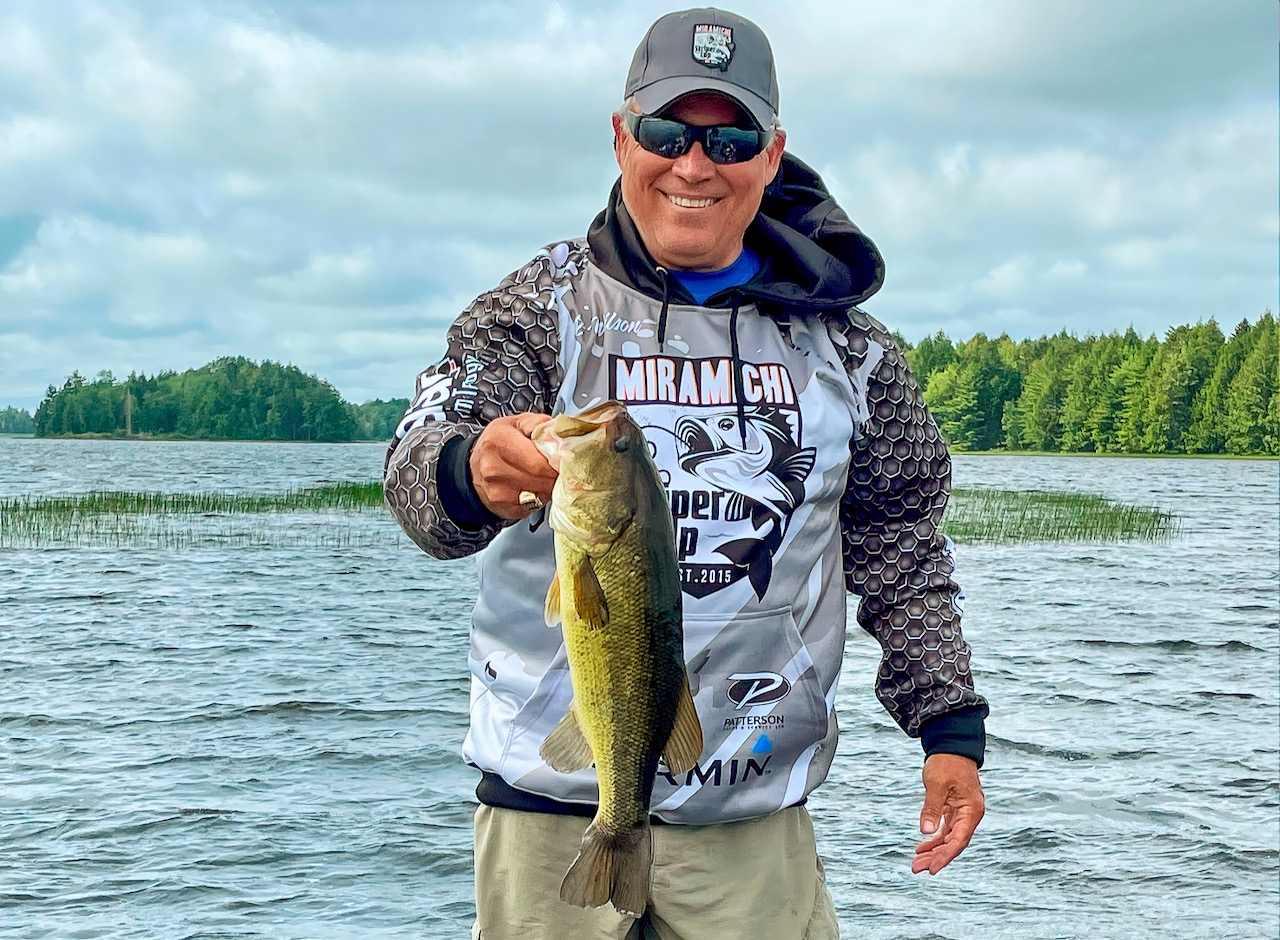 Throughout this lengthy flowage, there are numerous pools and lakes—the largest are known collectively as the Chiputneticook Lakes—that offer fantastic bass fishing. I bet you're wondering what a flowage is, right? Well, it's a body of water formed by overflowing from the likes of run-off, or damming. In the case of the St. Croix, the water levels are determined by a series of dams.
According to New Brunswick angler and good friend Jeff Wilson (that's him in the above photo), the flowage has been a phenomenal bass fishery for years, and it seems to be getting even better. "If you're looking for a numbers spot for bass, this area is the real deal," says Jeff, who fishes St. Croix river during spring and early summer. "And all the usual presentations work well there, too!"
Visit www.town.ststephen.nb.ca for links to local accommodations and dining.
For a complete guide to Fish'n Canada Show Episodes, TV channels and show times, go to www.fishncanada.com or www.facebook.com/fishncanada.