TRUE TRAILBLAZER
RICK MORGAN'S LASTING FISHING AND HUNTING LEGACY IN ONTARIO
The year was 1976. A young, talented marketing and sales executive from Outboard Marine Corporation was about to begin a new pursuit—an illustrious conservation career that would span three decades and profoundly shape Ontario's fishing and hunting future. That young professional was Rick Morgan, who would serve as executive vice-president of the Ontario Federation of Anglers and Hunters (OFAH) for 25 years before retiring in 2001.
Anyone in Ontario who has completed the hunter education program, hunted wild turkeys, enjoyed the return of the spring bear hunt or celebrated the repeal of the federal long-gun registry has Rick Morgan to thank. He opened the doors for all those achievements—and more.
Rick passed away peacefully at the Peterborough Regional Health Centre on February 3, with his wife, Sandy, and family by his side. He was 78.
During his time at the OFAH, Rick championed its transformation into a world-leading outdoor membership organization, taking it from 11,000 members to more than 72,000. He was also the original host of Angler & Hunter Television, a role he reprised for five years after his retirement, continuing to instill his passion for fishing and hunting in others.
I was Rick's successor at the OFAH, and every accomplishment during my 11 years as executive director was built on what he had created. Rick had a vision for the OFAH, a business acumen and a political awareness that was a step ahead of most. He earned the respect of the politicians he often went toe to toe with—always in the most professional way—fighting for the interests of the federation and the values he held so dear. No wonder the Toronto Star once referred to the OFAH as "low key and polite, yet devastatingly effective," a clear reflection of Rick's leadership style and passion for the outdoors.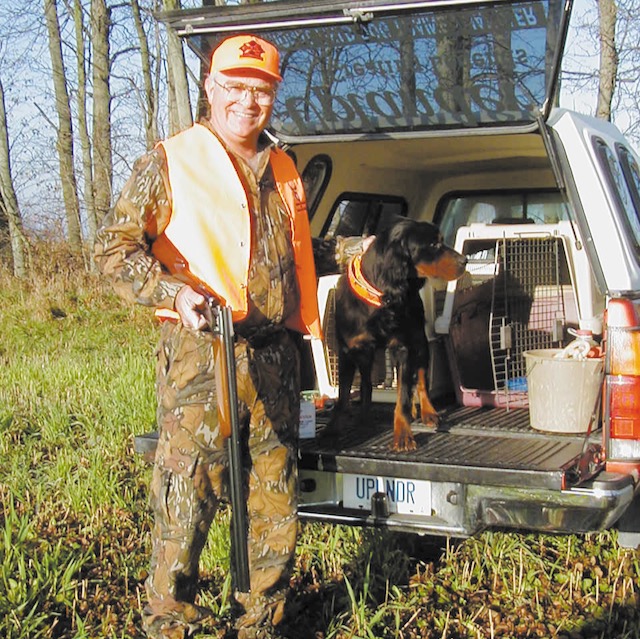 "Rick was skilled in surrounding himself with an excellent management team of capable people," says Phil Morlock, director of government affairs for the Canadian Sportfishing Industry Association. "Another key talent Rick had was in advancing the interests of people who fish and hunt in the halls of government. As the threats to our outdoor heritage activities increased, Rick and his team worked tirelessly in the public square to hold government accountable."
Along with setting the groundwork for the reinstatement of Ontario's spring bear hunt, it was also Rick's discussions with the province that led to the enshrinement of hunter and angler rights under 2002's Heritage Hunting and Fishing Act. As well, he pushed for the creation of Ontario's Fish and Wildlife Heritage Commission, on which I now proudly serve as appointed chair.
Tom Brooke, retired vice-president of Shimano Canada, further credits Rick with changing the mindset of the outdoor industry. "Early in my career in the industry, Rick took the time to bring me up to speed on the province's move away from direct financial support for outdoor tourism and hunting and fishing—support our industry took for granted," Tom says. "He was one of the first to encourage direct action by non-governmental organizations to support the heritage of fishing, hunting, and trapping. His OFAH leadership provided a template for our industry."
During Rick's retirement celebration, jaws dropped when, through an arrangement I'd secretly made, then Premier Mike Harris took to the stage and named Rick the "Honorary Deputy Minister of Natural Resources." That's how well respected he was. And his legacy lives on in the outdoor community we cherish today, a community he inspired to continue down the trail to new opportunities. As Tom Brooke says, "Rick was a man of action, and he will be missed."