Beer-battered walleye
This classic take on a Canadian favourite blends two of our country's favourite pastimes: fishing and quaffing
The ubiquitous beer-battered walleye dish has been a Canadian favourite for years, as it blends two of the country's favourite pastimes: living off the fat of the land and, of course, beer drinking. In some parts of central Canada, this recipe is known as beer-battered pickerel and in parts of Quebec it's called beer-battered doré. Whatever it's called, the end result is the same, with walleye being the single best fish choice in beer-battered, fish-fry circles. One of this country's most sought-after sportfish, walleye are often called old marble eyes, golden perch or simply "eyes" by many anglers. Serves 8.
Ingredients
Peanut or sunflower oil, for deep-frying
3 1/3 cups flour, divided
1 3/4 tsp salt, plus extra for sprinkling
1/2 tsp cayenne pepper
2 341 ml bottles beer
2 lb walleye fillets
Preparation
Place oil in deep-fryer to depth recommended by manufacturer and preheat to 370ºF. Mix 3 cups flour, salt and cayenne pepper in bowl, then whisk in beer until smooth in consistency. Place remaining flour on plate.
Pat walleye fillets dry with paper towel then dredge in flour, shaking off excess. Dip each fillet one by one into batter, then gently place in hot oil.
Deep-fry until golden brown, turning only once. Use slotted spoon (never a fork!) to transfer fish to a paper towel-lined plate. Sprinkle lightly with salt.
This recipe was excerpted from contributor Jeff Morrison's Canadian Fishing Cookbook, published in 2012 by Company's Coming Publishing Limited.
For the glass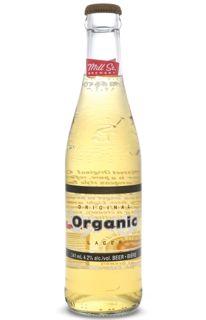 What to imbibe with this dish? More beer, of course. To complement the crunchy texture of the fish, as well as the robust flavour, try a crisp Canadian microbrew lager such as Steamwhistle or Mill Street Organic.