Crack kayaks
These hard-core fishing machines go where the big boats can't—and then some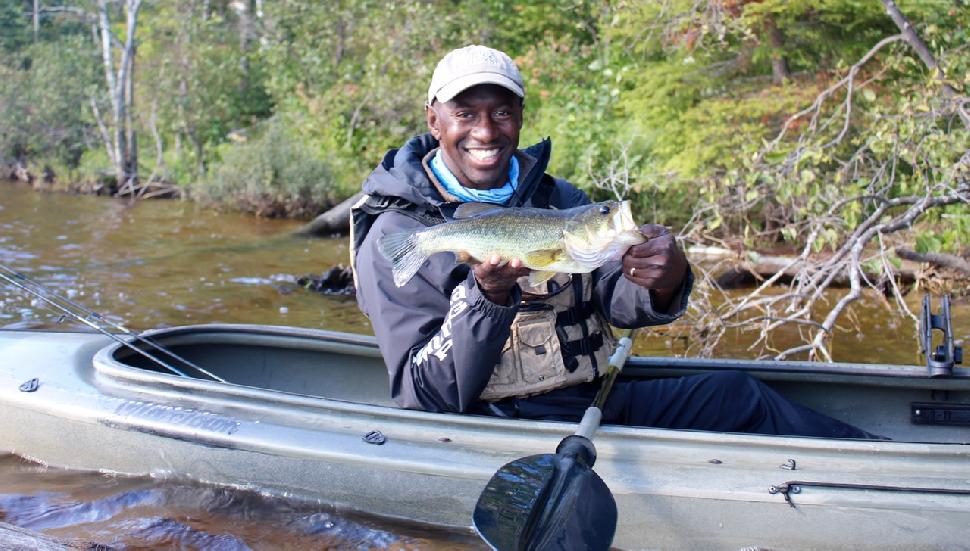 YAK FACTS
It's important to select a kayak based on where and how you fish. Consider the type and size of water you frequently fish, and whether you like to troll, cast or stand up—or do it all.
Style
Sit-on-top kayaks, resembling a surfboard with a moulded cockpit, are the most popular models for fishing. They're stable and easy to get into and out of, and they're self-bailing. Traditional sit-it kayaks still have a place, especially on smaller lakes and slow rivers. Less expensive, sit-ins are also lighter and keep the angler drier.
Power
Kayaks are at their most versatile and manoeuvrable when being paddled. The more expensive pedal-drive models, on the other hand, are fast and less tiring, and they free up your hands for fishing. Pedal drives can break down, however, and they get fouled up with weeds. They also need to be pulled up in very shallow water, so you still have to carry a paddle.