The rifles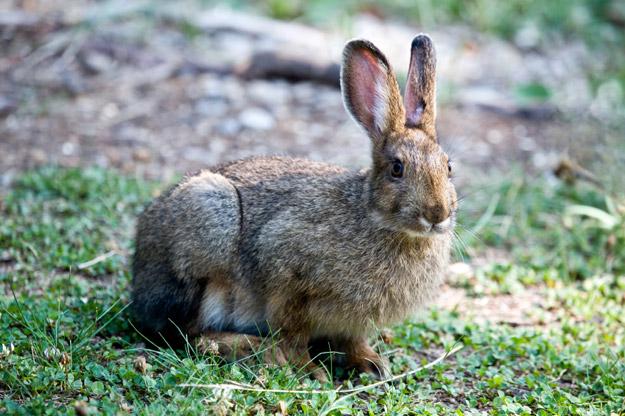 For decades, a centrefire varmint rifle was little more than a deer rifle chambered for a popular small-game calibre. But with the emergence of an increasing number of dedicated varmint hunters, or perhaps because of it, manufacturers started specifically designing rifles for long-range accuracy when firing high numbers of rounds.
For the casual varmint hunter, most rifle makers continue to offer small-game chamberings in their standard rifles. But a true varmint rig will feature a heavy, so-called bull barrel that's 24 to 26 inches long. The added weight enables shooters to hold their rifles steadier, a discernable advantage when taking long shots at small targets.
Heavy barrels are also slower to heat—a hot barrel can result in a rifle's point of impact shifting slightly. Some gun makers, in fact, flute the barrels of their varmint rifles to enhance cooling without sacrificing rigidity. Another advantage of heavier rifles is that the increased weight reduces felt recoil, a blessing when many shots may be taken on any given day.
Stocks are also altered on dedicated varmint guns, the most prominent difference being the wide forends that accommodate oversized barrels and help create a steady rest when shooting. Iron sights are seldom found on a varmint rig, as long-range precision shooting demands the use of scopes.
Model 70 Coyote Light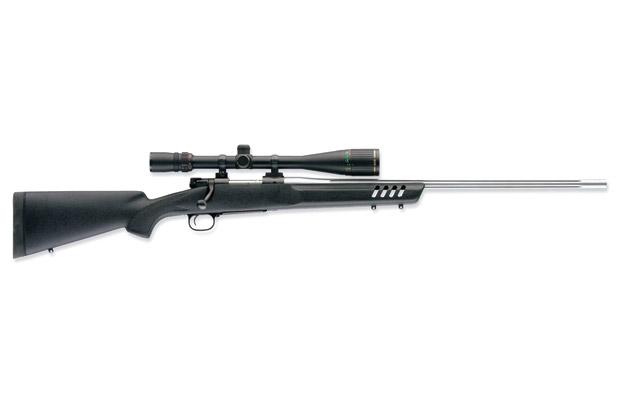 Winchester's entry in this class is the cool-looking Model 70 Coyote Light. It lacks the weight of more traditional varmint rifles, but this can be attributed in part to the composite stock and fluted barrel. The stock features flow-through vents in the forend to help cool the barrel, giving the rifle a very distinctive look. It's available in .22-250, along with a host of larger calibres.
Model 700 Varmint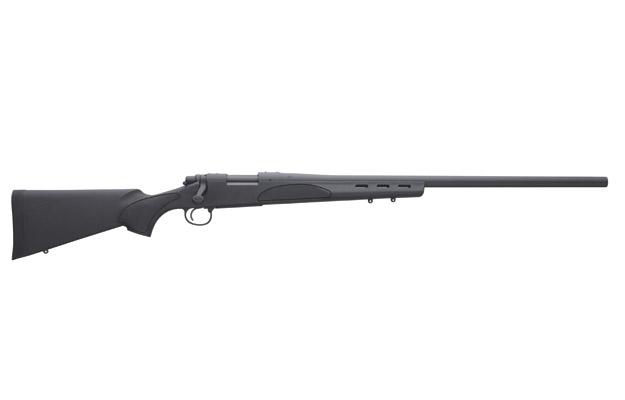 Over at Remington the Model 700 SPS Varmint comes in both fluted and non-fluted models, each with a heavy contoured barrel and vented beavertail forend. Calibre choices include the .17 Remington Fireball along with .204 Ruger, .223, .22-250 and .220 Swift.
T3 Varmint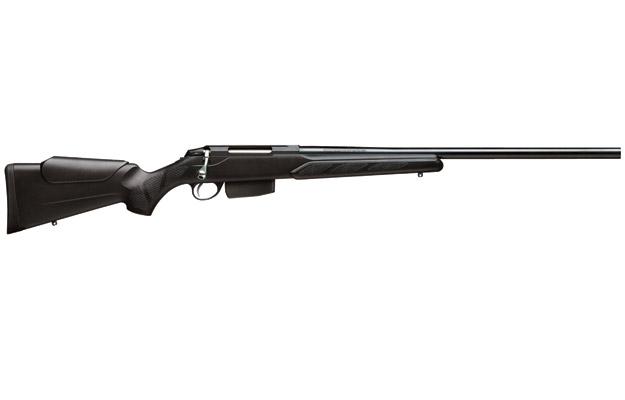 From Browning comes the X-Bolt Varmint Stalker, a heavy-barrelled, composite-stocked rifle that comes with an adjustable trigger and rotary magazine. Look for it in .223 and .22-250. Finally, the T3 Varmint from Tikka comes in blued or stainless versions, featuring a heavy barrel, adjustable trigger and calibre offerings in .204, .222, .223 and .22-250.
85 Varmint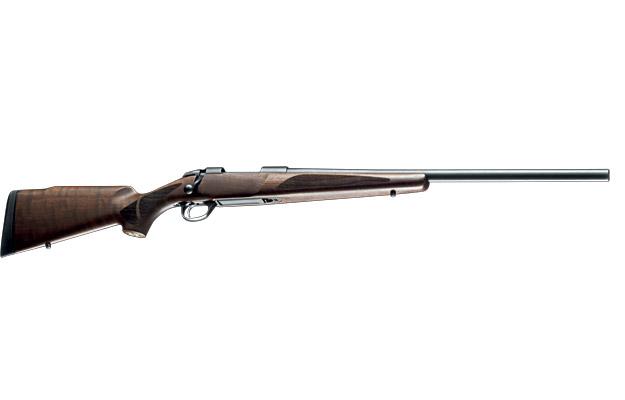 Sako's dedicated centrefire varmint rifle is the aptly named 85 Varmint, available in both walnut- and laminate-stocked versions, and chambered in .204 Ruger, .222, .223 or .22-250. Savage, meanwhile, has several rigs in its 12 Series Varmint. The most hard-core is without doubt the Long Range Precision Varminter. This is a single-shot rifle weighing a full 11 pounds, featuring the much-acclaimed AccuTrigger. It's available in .204, .223 and .22-250.