THE SIX
Canada's top ice-fishing lures, and how they can help you catch more winter walleye, trout, whitefish, pike, panfish and burbot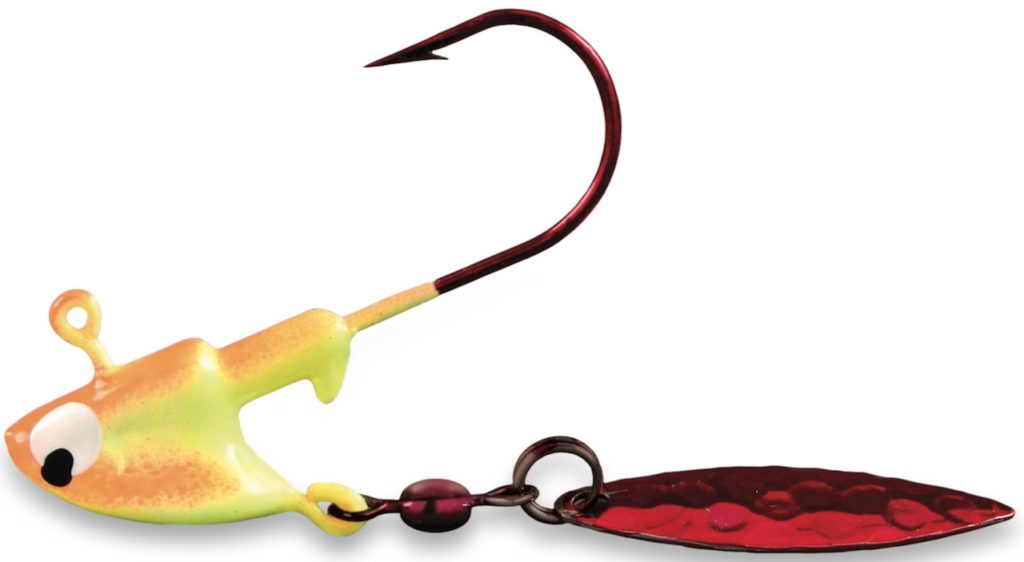 #6  REELBAIT FLASHER JIG
A simple lead jig head was the only lure packed in the survival kits of British commandos dropped by parachute behind enemy lines during the Second World War. That's not surprising—the jig is the most versatile lure ever designed, allowing you to fish it fast, slow or any speed in between. During winter, you can present it tight to the bottom, just under the ice or in the middle of the water column. And you can adorn it with an infinite number of dressings. The shock troops were likely expected to dig up and use grubs, worms and centipedes, but Canada's modern day ice anglers typically opt for minnows, or soft-plastics or hair.
Reel Bait Tackle takes thing up a notch even further with its Flasher Jigs—I particularly love the sparkle of the under-hanging willowleaf blade. When ice fishing, I carry a selection of white, chartreuse, orange and glow-coloured Flasher Jigs in sizes ranging from 1/8 of an ounce to one ounce. That way, I can go after crappies, yellow perch, brook trout, rainbow trout, splake, walleye, lake trout or burbot. I simply choose the right size, weight and dressing to match the species of fish I'm targeting.
Next to the Flasher Jig, these two extraordinary tweaks to lead-headed jigs are a close second. The first is sparsely tying natural white bucktail around a 1/4- to 3/8-ounce white SBJ VMC swimbait jig (I snip off the double wire keeper). You want the hair to be about one and a half times the length of the hook shank. Rather than cut off the tips, stack and position the hair to length when the jig is in the vice. When the lake trout bite is tough, and whitefish are hitting suspended lures, a white, hand-tied bucktail jig like this is in a league of its own.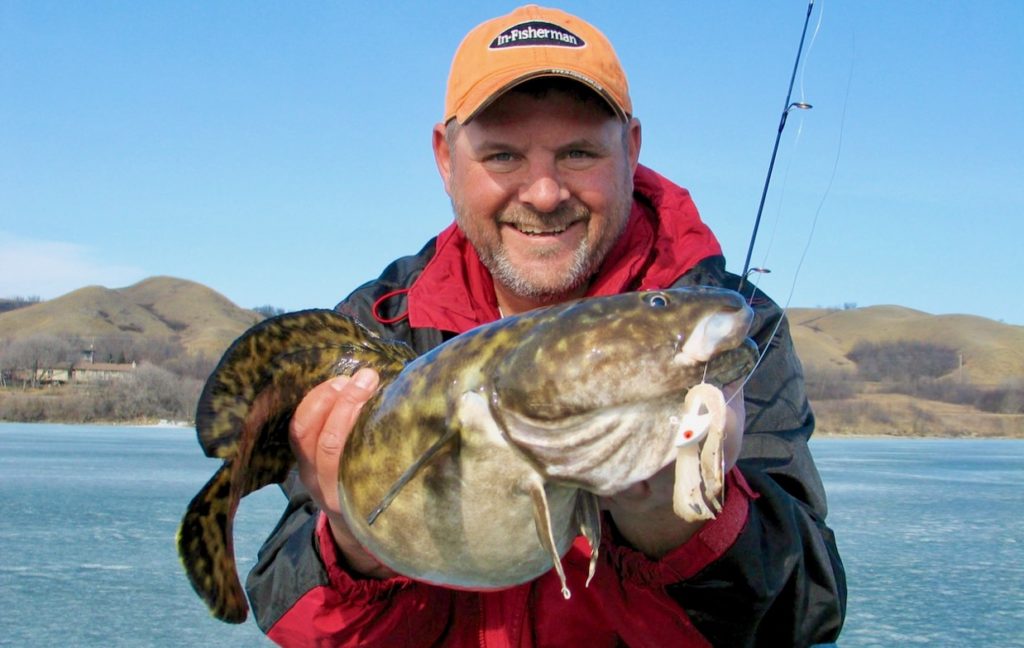 I also use hair as my go-to presentation when I'm marking tight-lipped crappies on my sonar screen. Nothing makes them open their mouths more widely than a 1/32- to 1/16-ounce jig with a sparsely tied bright red, yellow, orange and white kip tail (the dyed hair from the tail of a calf, available at any fly-tying store.)
Some years back, I was filming an In-Fisherman television show with my good friend, host Doug Stange, when we discovered a school of gorgeous black crappies that wanted nothing to do with anything we put in front of their faces. So, I dug out my kip tail jigs, tied one on and caught 23 crappies on 23 consecutive drops down the hole. Stange, meanwhile, iced a single fish using a standard offering, prompting him to pay me a visit at my hole.
"Give me that jig," he quipped.
"Oh, no problem," I replied, "I've got plenty of them."
"I don't want a similar one," Doug said, "I want that one! And now! Move away from that hole!"
Of course, knowing how well the jig worked, how could I blame him? Give it—or one of the other lures on this list—a shot this winter, and I know you'll enjoy the same hardwater success.
ALTERNATIVES TO THE REELBAIT FLASHER JIG
VMC Bucktail Jig
Kalin's Google Eye
Rapala Hot Skirt Glow Jig