THE SIX
Canada's top ice-fishing lures, and how they can help you catch more winter walleye, trout, whitefish, pike, panfish and burbot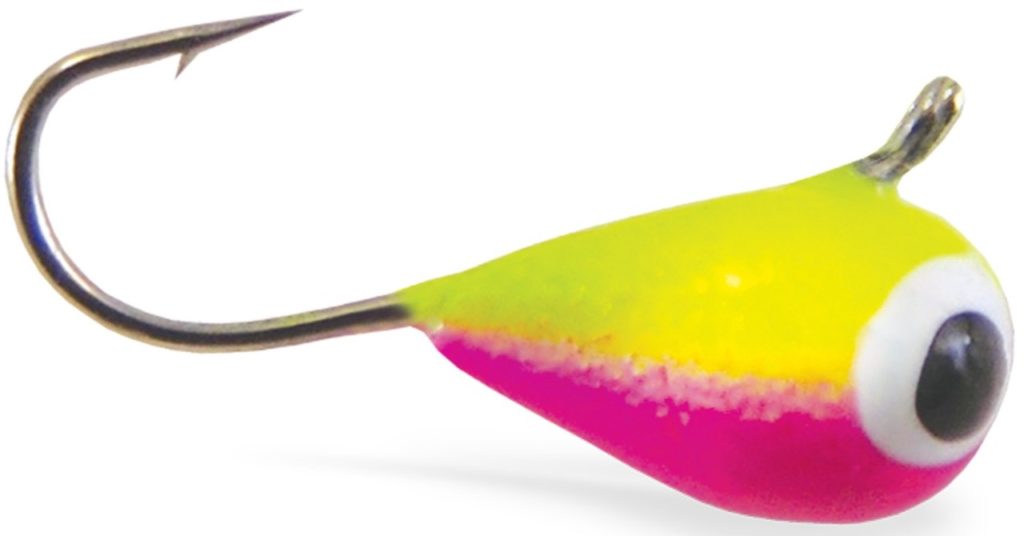 #3  ACME PRO GRADE TUNGSTEN JIG
How did we ever catch panfish (crappies, perch, bluegills and sunfish) before tungsten jigs came along? They are almost two times heavier than lead jigs of the same size, letting you miniaturize your offering—think ultra-finesse—yet still maintain depth, sensitivity and lure control.
Acme's Pro Grade is my go-to tungsten jig these days because it comes in a range in sizes, and it's incredibly durable. It also has high-definition finishes and Japanese steel hooks that are so razor-sharp the fish typically hook themselves. You'll increase your success even more by tying the jig to responsive two- or three-pound-test line and a non-slip loop knot.
Since tungsten jigs are so heavy relative to their diminutive size, many ice anglers present them too quickly and erratically—an easy trap to fall into. Instead, drop one into the hole and watch how seductively it moves when you simply tickle it. When it's in front a fish, present it even more slowly.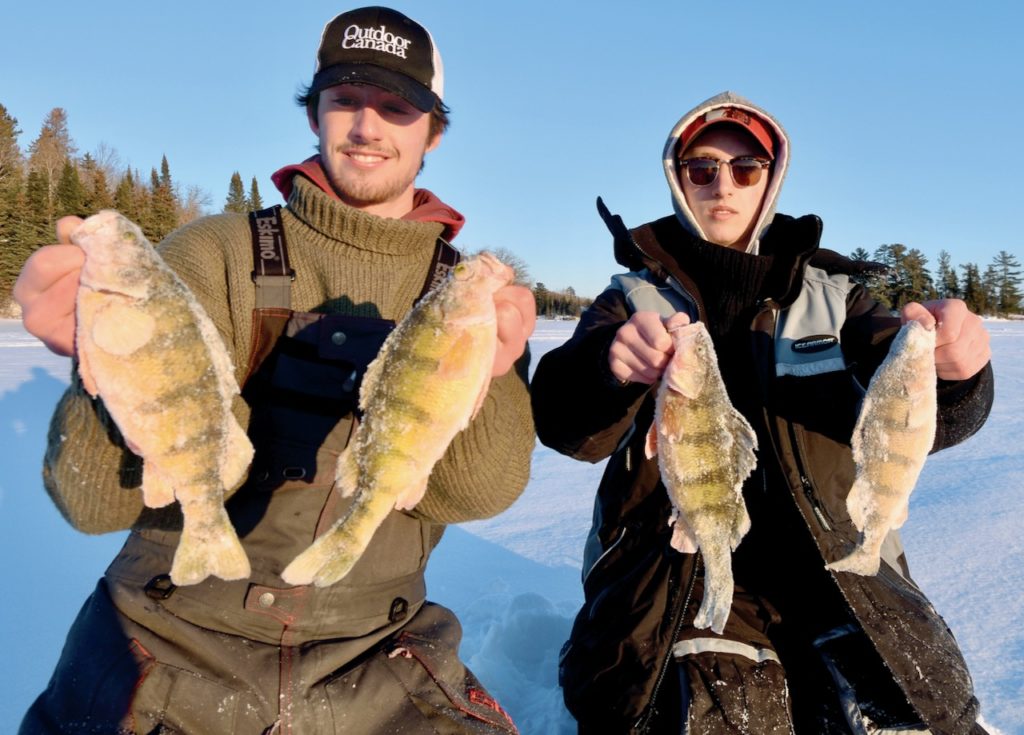 You'll notice that the gap between the hook point and the shank is typically tiny. That means you need to attach whatever soft-plastic dressing you're using by running the needle-sharp hook just under the skin along its back, rather than through its centre. This will double the number of panfish you hook.
One last tip: Tungsten jigs are also effective on tough-to-catch brook trout, rainbows, whitefish and ciscoes. Just drop down a wee tungsten jig tipped with a tiny soft-plastic bait and hold onto your rod tightly.
ALTERNATIVES TO THE ACME PRO GRADE TUNGSTEN JIG
HT Marmooska Jig
VMC Tungsten Mongo Jig