TROPICAL TIPS
A first-timer's guide to a fly-fishing getaway in the Caribbean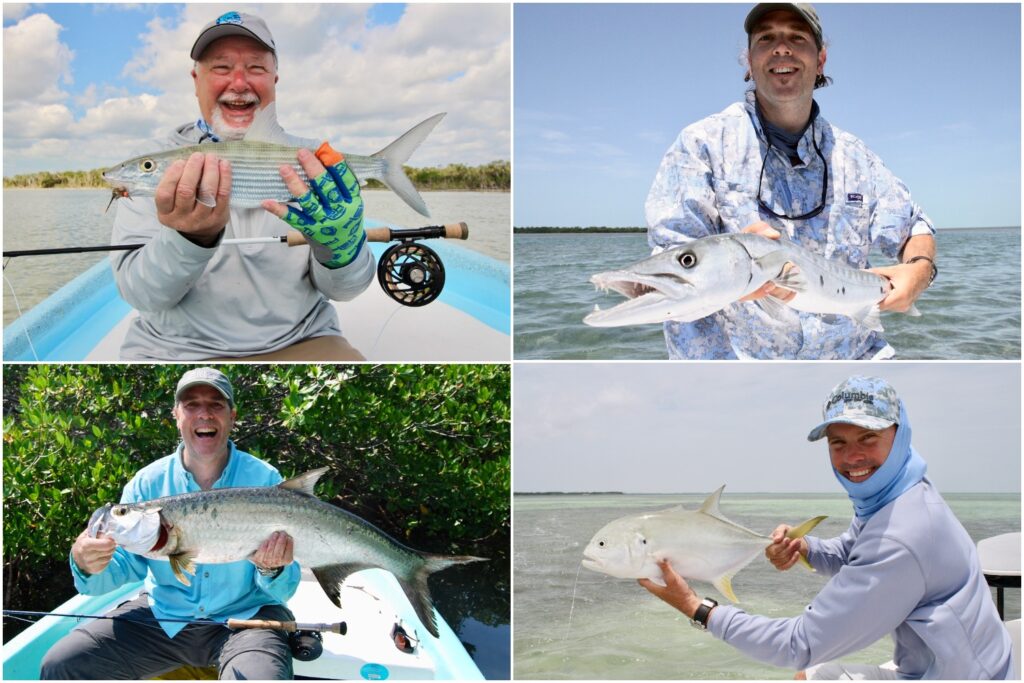 #1 THE FISHING
The bonefish is king of the Caribbean. Found on shallow flats, these mirror-sided speedsters take flies readily, though warily. Bonefish and other flats species (including jacks, barracuda, small sharks and the elusive permit) are targeted exclusively by sight-fishing.
Some Caribbean destinations also have mangrove-lined channels and lagoons, where you can hide from the wind. In these steamy jungle waterways, you blind cast toward the tangled mangrove roots, hoping to entice a fish from cover. Prime mangrove species include snook and baby tarpon up to 20 pounds, as well as snappers, occasional bones and various regional species.
These tropical fishing techniques are so unlike anything in Canada that to have any chance of hooking up, you need to fish with an experienced local guide. Adjusting to all this takes time, so plan for at least two days on the water (three or four is even better). In general, this is fishing for anglers who enjoy the hunt as much as the catch. Your catch numbers typically won't be high, but the fish will be unforgettable.