The 2018 Canadian Angler Hall of Fame awards
Dave Mercer has won international accolades as an angling ambassador, educator and entertainer
On Friday, February 16, luminaries of the Canadian sportfishing industry gathered at the International Centre in Mississauga, Ontario, to welcome Dave Mercer as the newest member of the Canadian Angler Hall of Fame. In addition, Pat Pagano of the Italian Canadian HandiCapable Association was presented with the Rick Amsbury Award of Excellence, and the Ontario B.A.S.S. Nation Pledge to Pitch It Campaign was awarded the Conservation Project of the Year. All three awards are presented annually in conjunction with the popular Spring Fishing and Boat Show.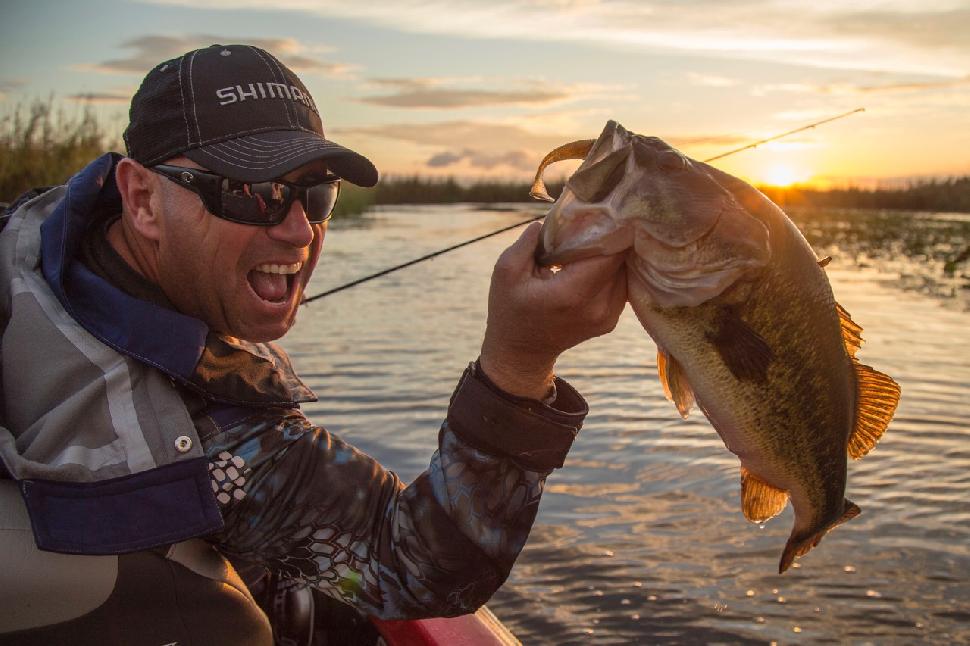 Dave Mercer
Since he first hit the airwaves over 23 years ago, people noticed that Dave Mercer (above) was not your typical TV fisherman. Not only could he catch fish and effectively share tips and techniques, Mercer was also a born entertainer—and just plain hilarious.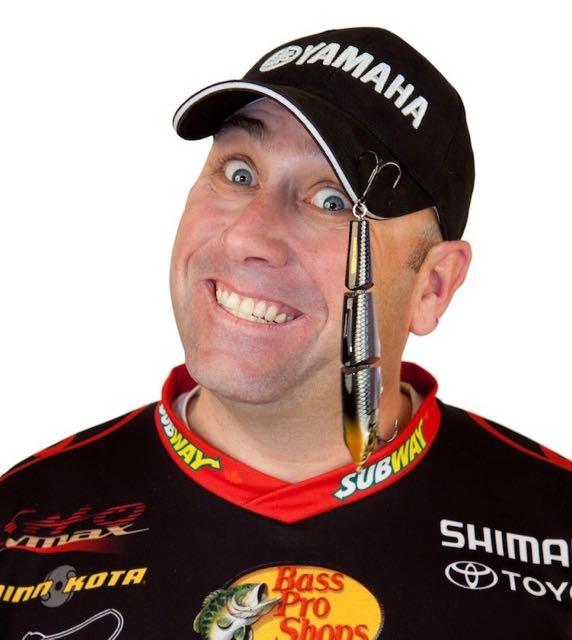 As the originator of the one-minute fishing interstitial video, Mercer quickly became an audience favourite. What started as a television tip series has now grown into one of the world's most-watched fishing shows. Every week Mercer can be seen on Facts of Fishing in over 176 countries around the world. But more than that, when he's not on the water, it seems like there's nothing that Dave Mercer won't do to promote the sport of fishing and his passion for it.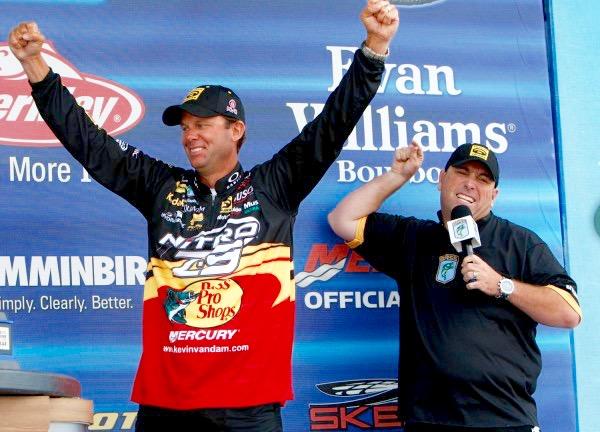 Then, eight years ago Mercer got the call he had always dreamed of: He was chosen to host the Bassmaster Classic, widely recognized as the Superbowl of bass fishing. Mercer is only the fourth Bassmaster emcee in 40 years, and can now be seen in over 100 million homes every weekend on ESPN2. Mercer has also entertained over 2 million people in live audiences at Bassmaster events.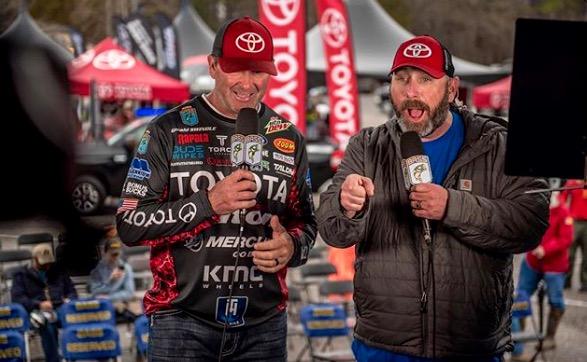 Even just a partial list of Mercer's accomplishments shows how deserving he is of entry into the Hall of Fame. His career ghighlights include:
Hosting 100 Bassmaster tournaments
Fishing broadcaster for: ESPN, ESPN2, NBC Sports, TSN, Outdoor Channel, CBS, FS1, City TV, Versus Network, CTV, CHCH
Facts of Fishing is the only fishing show to ever win the Golden Moose at the Outdoor Sportsman Awards for Best Videography
Rick Amsbury Award of Excellence
10 Outdoor Writers of Canada Awards for Television and Video
Best-selling author of Dave Mercer's 135 Secrets That Fish Don't Want You To Know
Bass Pro Shops #1 selling DVD series 4 years in a row for Facts of Fishing Volumes 1, 2, 3 and 4
Mercer's charity, Casting for a Cure, has raised over $200,000.00 to date for the Canadian Cancer Society and Nova's Ark
First pro angler with over 100,000 Facebook followers
First person to ever throw out a first cast—instead of a pitch—at a Major League Baseball Game
Also the first pro angler verified on Twitter, Mercer has over 46,000 followers. And in some ways, his brief Twitter bio sums up just what Dave Mercer is all about: "I am the host of TV's Facts Of Fishing and The Bassmaster Classic & Bassmaster Elite Series emcee. I enjoy long walks on the beach and slow wet kisses with BASS!"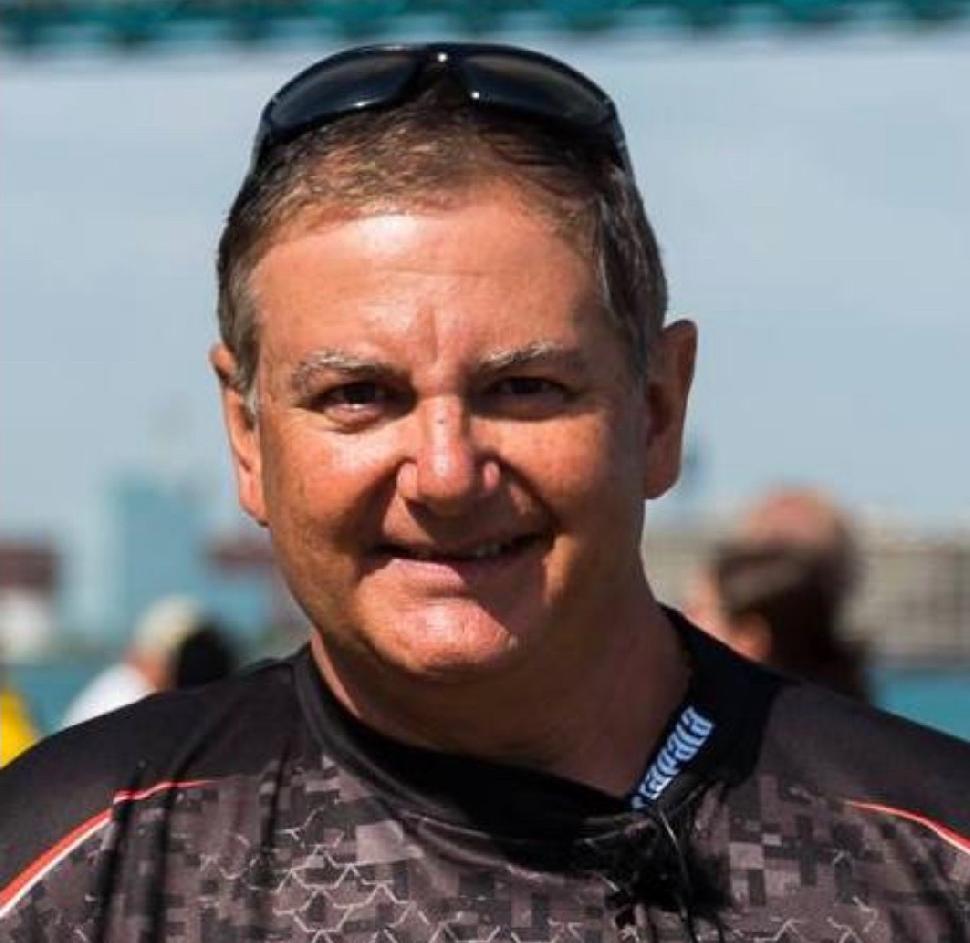 Rick Amsbury Award of Excellence
An avid fisherman, Pat Pagano (above), of the Italian Canadian HandiCapable Association  started the HandiCapable Fishing Derby in 2003. The event started with 10 participants, but today brings in over 350 participants, making it the largest derby of its kind. Not only that, the HandiCapable Fishing Derby is one of Canada's largest events for HandiCapable individuals. The event attracts people of all ages from southwestern Ontario's Essex County and surrounding areas to take part in a day of fishing, community, food, entertainment and friendly competition.
For his efforts, Pagano is receiving the Rick Amsbury Award of Excellence. This award is "presented annually to an individual or individuals judged by the angling community based on their outstanding performance put forth through the course of the year."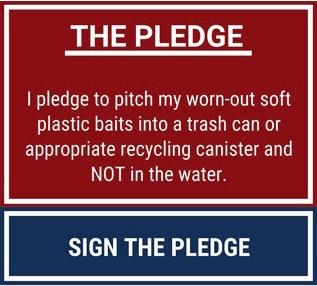 Conservation Project of the Year
The Ontario B.A.S.S. Nation will be awarded the Conservation Project of the Year, for its support of the Pledge to Pitch It Campaign. An international effort, the Pledge to Pitch It program encourages anglers to properly dispose of, or even recycle, worn out and used soft plastic baits.
Too often, used soft baits end up as litter at the bottom of our lakes and rivers. Not only is this mess bad for those waterways and ecosystems, if the problem continues to grow, jurisdictions around North America have already mused about placing total bans on soft-plastic lures. The campaign encourages anglers to make a commitment to keeping our waters clean, and protect our fishing heritage for future generations. It begins with a simple, yet powerful pledge: "I pledge to pitch my worn-out soft plastic baits into a trash can or appropriate recycling canister and NOT in the water."
The Spring Fishing and Boat Show opens Fridayat the International Centre, and continues until February 19. Along with exhibitors and family attractions, the show features seminars by a who's who of Canadian and international angling stars, including Outdoor Canada's Gord Pyzer, Scott Martin, Bob Izumi and, of course, newly minted Hall of Famer Dave Mercer.