ESNAGAMI BONANZA
Hitting the water with TV's Fish'n Canada Show
By Pete Bowman & Angelo Viola
Looking for an awesome and diverse fishery in Ontario? Look no further than pristine Esnagami Lake, just a 15-minute floatplane flight from Cordingly Lake near Nakina, Ontario. Now, when we say diverse, we're talking more about the available fish species than the lake itself. In Esnagami's case, you can expect to catch countless walleye, northern pike, brook trout and whitefish in the lake's cool Canadian waters. Talk about a great all-around fishery.
During our stay at Esnagami Lodge on this great water body, our first target species was northern pike. We keyed in on the early-season back bays, which were loaded with northerns, including a good number of trophies longer than 40 inches.
Next up on our catch-and-release list were walleye. Finding and catching those popular fish also turned out to be a slam dunk—something you can practically come to expect on northern Ontario's awesome lakes. We also put numerous incidental whitefish in our 18-foot cedar-strip boat while going after the walleye. To some anglers, whitefish are a nuisance, but to us they were a pure bonus.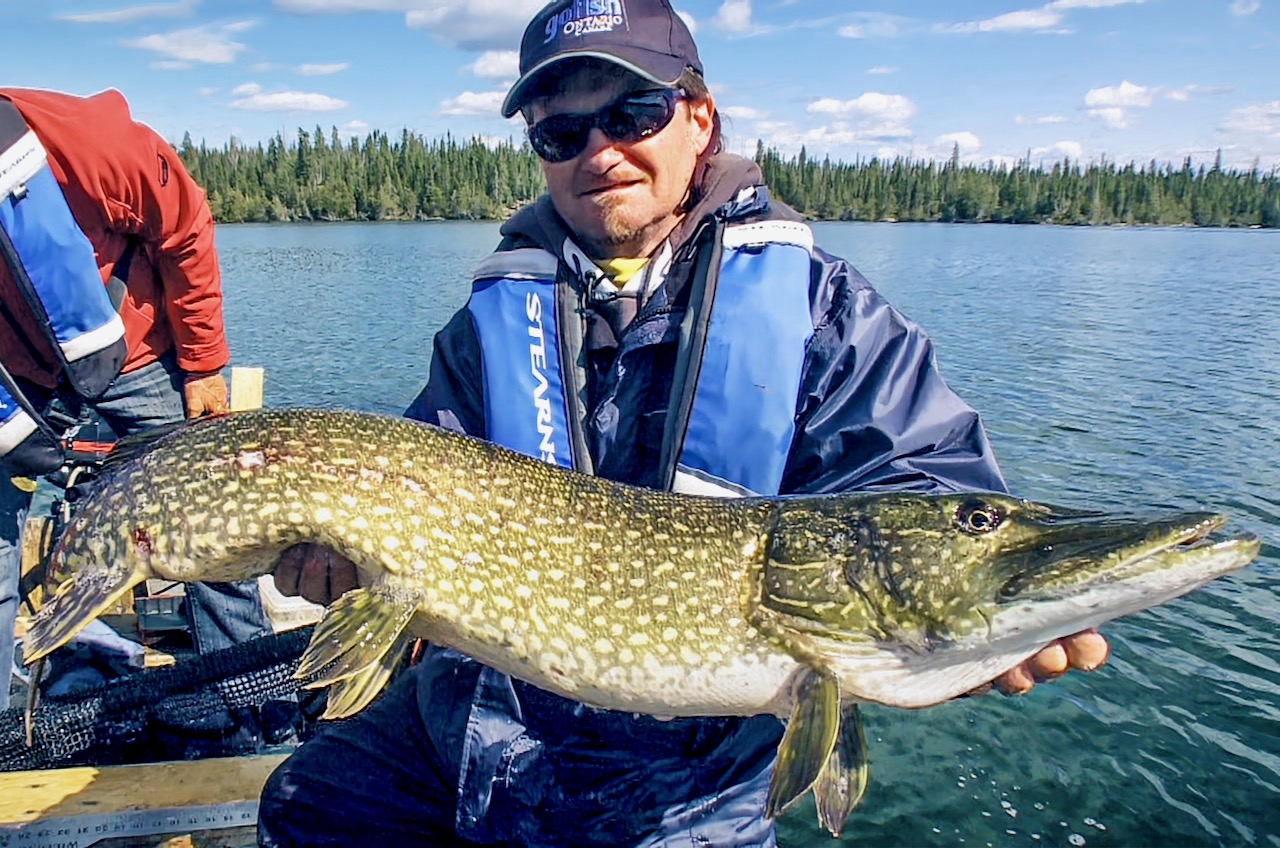 Our final quarry were the province's gorgeous brook trout. To go after them, we made our way to the like-named Esnagami River, a classic flowing river with endless sections of trout-holding rapids. Even though the early-season water temperatures were still quite frigid, we eventually figured out the brookies and had an excellent day of fishing.
With almost 200 kilometres of shoreline, more than 200 islands and some 7,300 hectares of cool and clear water, Esnagami is the perfect destination for anglers seeking northern Ontario's trifecta of pike, walleye and brook trout—with the odd whitefish thrown in for good measure.
Learn more about Esnagami Lodge at www.esnagami.com. For a complete guide to Fish'n Canada Show episodes, TV channels and show times, go to www.fishncanada.com or www.facebook.com/fishncanada.