By Angelo Viola & Pete Bowman
Northern Ontario's Atikokan area could easily be classified as an unsung hot spot when it comes to fishing destinations. We say that because to the west lies Rainy Lake and Lake of the Woods, to the north is Lac Seul, and to the east is Lac des Mille Lacs and Lake Nipigon. And that's to name just a few of northern Ontario's famed fisheries. But while it may be lesser known, the Atikokan area features a bevy of smaller fish-filled lakes and rivers offering a multitude of different gamefish. And sure, it may be somewhat off the beaten path, but ah, the solitude!
On a recent Fish'n Canada shoot, we ventured to Atikokan's Seine River system, setting up our base of operations at Branch's Seine River Lodge on Banning Lake. From there, we also had access to Calm, Perch, Chub and Little McCauley Lakes, all of which offer excellent fishing opportunities; we concentrated on Calm Lake to film our program.
In particular, we targeted an area towards the main part of the lake just as you clear Banning Narrows. That's where lodge guests had reported seeing a spectacular display of smallmouth bass busting the surface while crashing into big balls of ciscoes. We just had to check it out, of course, and ended up having an amazing day of fishing.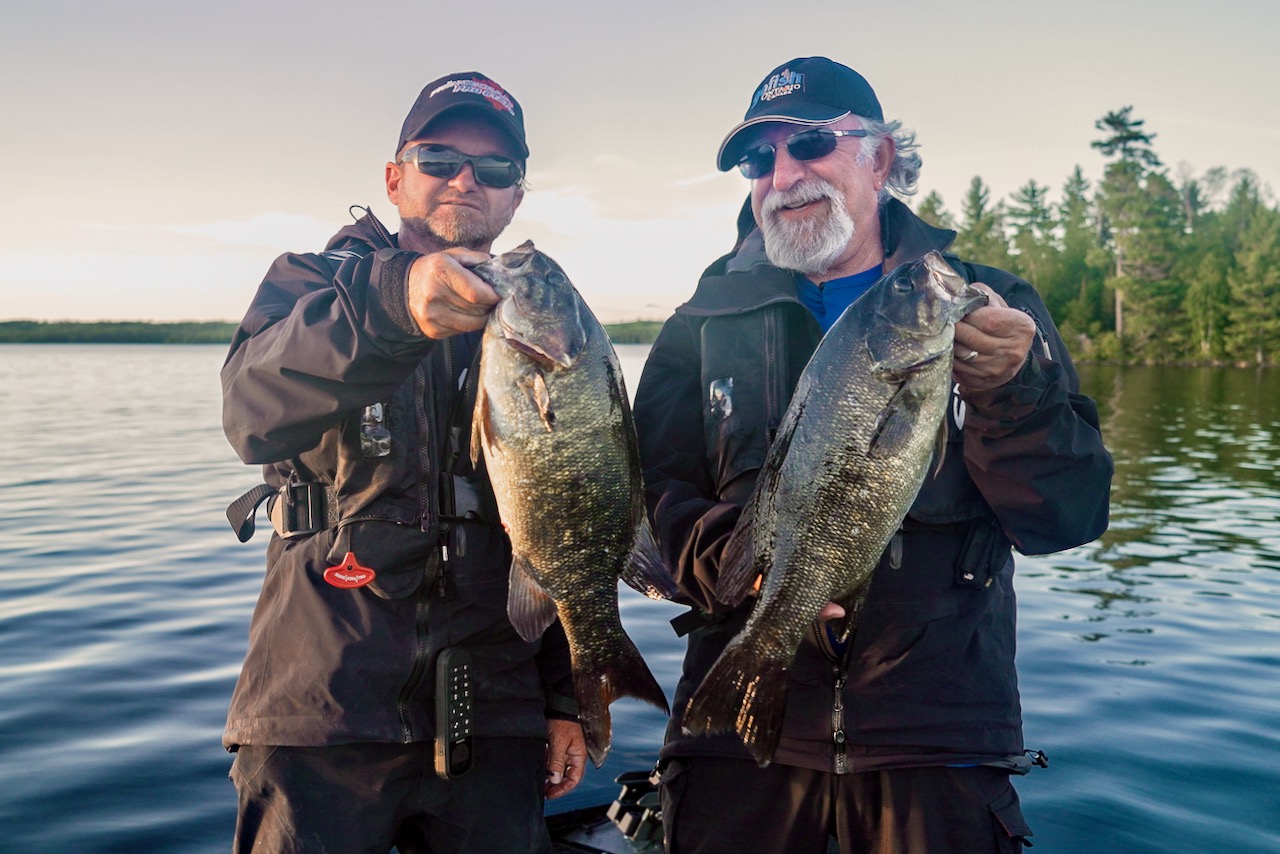 All of the stories were true. Not only did we see the odd ravenous school of smallies piercing the surface, we also saw the bass slicing into giant bait balls thanks to our LiveScope sonar unit.
Our lure of choice was the one-ounce Yo-Zuri 3DB TwitchBait, which we knew would be a multispecies slayer—and it was. We pounded the smallies, catching them on practically every cast. It was just amazing to spot the schools at the surface, as well as all the way to the bottom, then slide and glide our TwitchBaits right through them. What a fishery!
Learn more at www.seineriverlodge.com.
For a complete guide to Fish'n Canada Show episodes, TV channels and show times, go to www.fishncanada.com or www.facebook.com/fishncanada.
You can also watch past shows, including this one, at www.youtube.com/@fishncanada.