Walleye Kakiage
A tempura twist on frying up your catch of the day
To make a great fried-fish dish, the fish must be fresh, the batter simple and the oil quite hot. And while you're at it, why not make it colourful and full of texture, too? That's exactly what you get with kakiage, a style of tempura featuring thinly cut vegetables and seafood, all bound together in a simple batter. And with this particular dish, the subtle Asian flavours make for a definite home run. Serves 2.
[easy-tweet tweet="This delicious fried-fish dish from Chef @CameronTait92 is simple, colourful and full of crunch" user="OutdoorCanada" hashtags="wildfood, localfood, walleye"]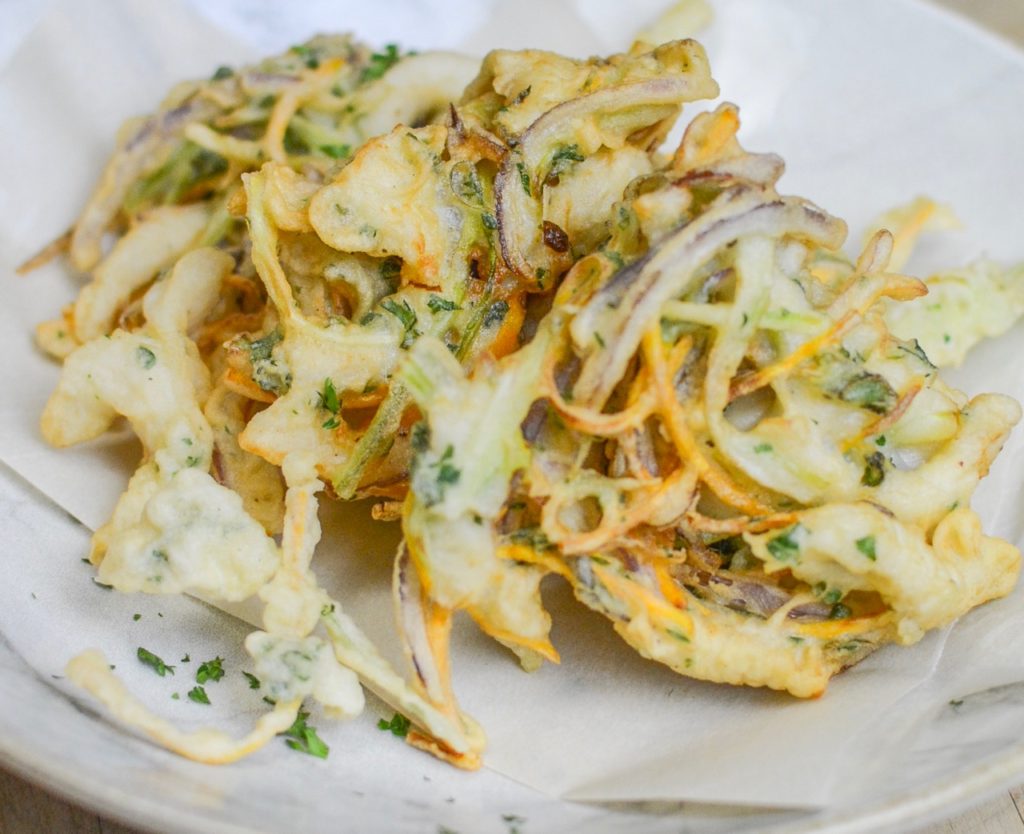 1 walleye, filleted and skinned
1 litre canola oil
1 cup cold water
Pinch salt
2/3 cup all-purpose flour
1 rib celery, julienne cut
½ cup julienne-cut sweet potato
¼ small red onion, thinly sliced
2 green onions, thinly sliced
Kosher salt, to taste
2 tbsp chopped parsley
Dipping sauce

½ cup soy sauce
1 tbsp sweet chili sauce
½ tsp hot sauce
Mix dipping sauce ingredients together in a serving bowl and set aside.
Cut fillets into ¼-inch-wide cross-section slices and set aside.
In a heavy-bottomed pot, preheat oil to 385°F; monitor with a food thermometer.
In a medium-sized mixing bowl, add water, salt and flour, gently stirring with chopsticks or a fork until combined.
Add celery, sweet potato, all onions and walleye strips to the batter and stir. Shape mixture into three-inch-diameter pancakes and drop into the hot oil. Avoid adding too many at once, which will lower the oil temperature and make the tempura greasy.
Fry pancakes until light golden brown, then flip and repeat. Remove pancakes and place on paper towel to absorb excess oil. Season with kosher salt, garnish with parsley and serve with dipping sauce.
To watch Cameron Tait prepare this dish and others, go to www.outdoorcanada.ca/food.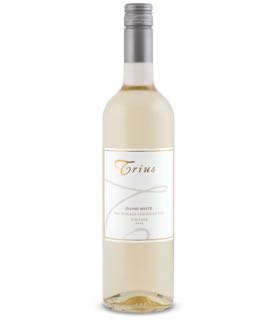 FOR THE GLASS
A pleasing mix of Niagara white wines, Trius Divine White is a clear and light-bodied blend featuring flavours of melon, pear and citrus. It pairs exceptionally well with this Japanese-inspired dish, especially when served well chilled.