LIGHT 'EM UP!
Hunters have a wide variety of options for seeing in the dark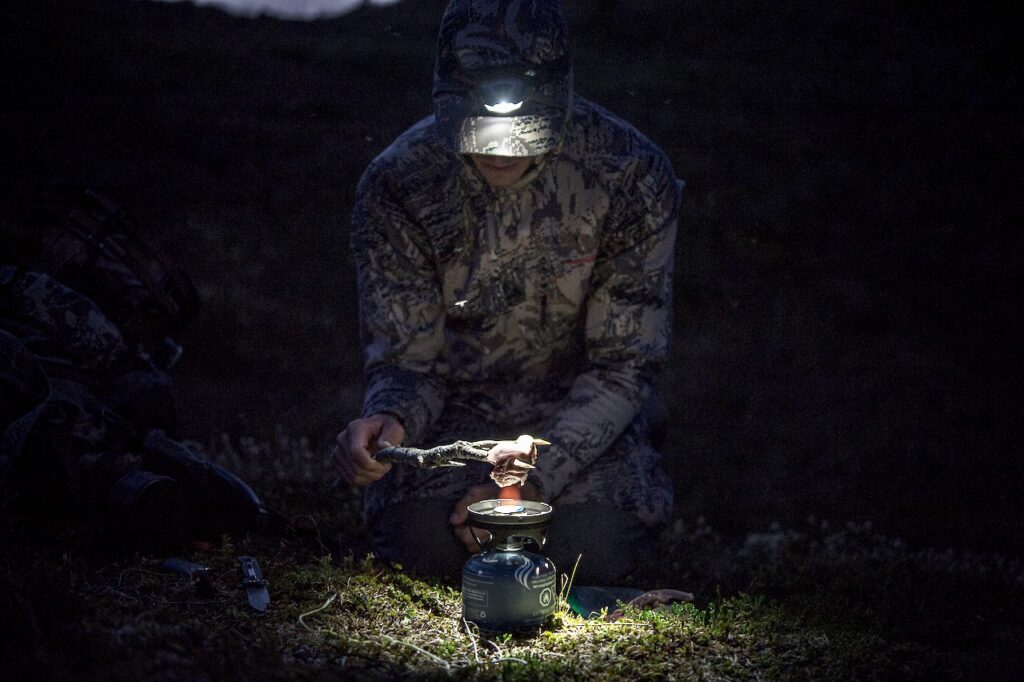 Lighting choices for hunters changed in the late 1980s. Until then, we really only had a few options—standard $4.95 plastic flashlights that ran on two D-cell batteries, larger square lights that used a six-volt battery, and Coleman fuel lamps for around camp. The first sign I recall that lighting options were changing was the introduction of Pelican Products' MityLite—six inches long and as big around as your thumb, it ran on two AAA batteries. At sportsmen's shows, Pelican representatives would drop it face-down into a glass of water, amazing onlookers when it continued to operate.
Then SureFire flashlights hit the scene in 1988, later promoted within the hunting community by legendary hunter Craig Boddington. Powered by lithium batteries, they were cool, tactical-looking compact units made of metal, delivering considerably more light than any comparably sized flashlight. This introduction also signalled that serious flashlights didn't cost $4.95 anymore—batteries not included. Here's what you need to know about lights for hunters.