Destination: Northern Rockies
Hitting the water with TV's Fish'n Canada Show
I wouldn't have believed it if I hadn't seen it myself—world-class lake trout, northern pike and walleye fishing in the Rocky Mountains of northern B.C.! And it's all available from Northern Rockies Lodge along the scenic Alaska Highway, a destination that almost seems out of place.
I mean, how in the world did a five-star log-cabin lodge surrounded by an array of lakeshore chalets and cabins end up smack dab in the middle of bison, deer and bear country? For that you can thank the vision of lodge owner Urs Schildknecht. And trust me on this one, this place is a stunner.
On a recent Fish'n Canada shoot, my grandson Nik and I spent a memorable week together at the lodge, fishing throughout the surrounding wilderness wonderland. Lake trout and walleye were our main quarry for this particular episode, but there are also opportunities for Arctic grayling, bull and rainbow trout, and, as mentioned, northern pike.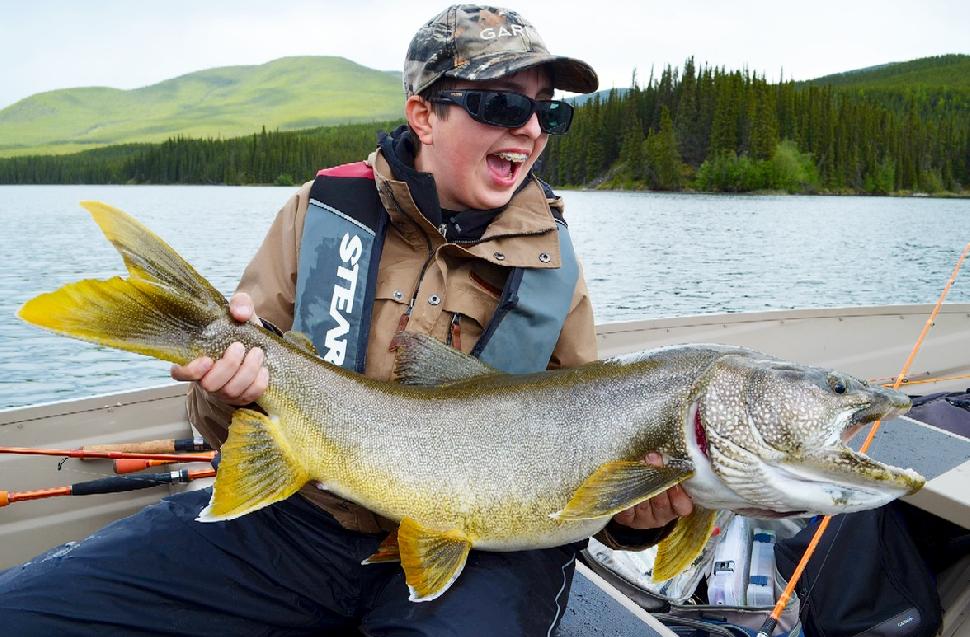 With the exception of Muncho Lake, where the lodge is located, all of the fishing destinations dotting the area must be accessed by float plane. Schildknecht himself is the head pilot, and every day he flies guests to the numerous lakes he has exclusive access to.
For the walleye portion of our adventure, Nik and I flew into bowl-shaped Maxhamish Lake. Within no time, we were into a bunch of big walleye, trolling and jigging with a variety of baits. Walleye in northern B.C.—who would have thought? Our lake trout destination was Long Mountain Lake, and it ended up providing one of my personal all-time angling highs when Nik caught and released his largest fish to date, a lunker laker pushing 30 pounds. It was a moment both Nik and I will cherish forever.
If you're looking for a high-end exotic Canadian fishing adventure, then Northern Rockies Lodge is just the ticket.
Learn more about the lodge and fishing opportunities at www.northernrockieslodge.com. For a complete guide to Fish'N Canada show episodes, TV channels and show times, go to www.fishncanada.com or www.facebook.com/fishncanada.