UP WHERE HE BELONGS
A successful elk hunt isn't always judged by meat in the freezer. Sometimes, it's simply about being in the high country as dawn breaks and the world awakens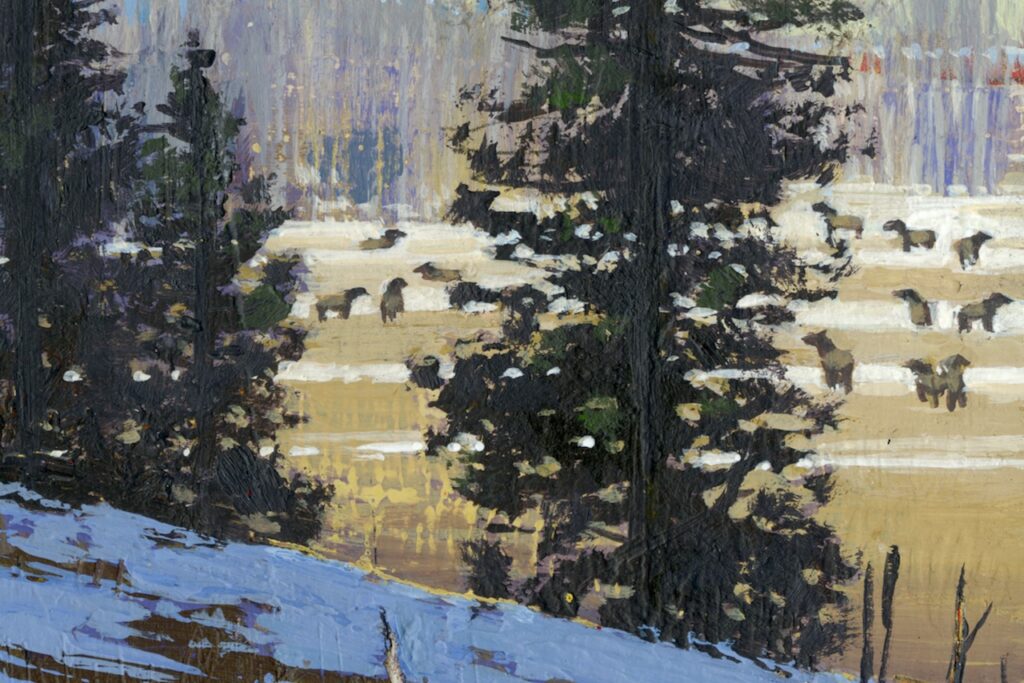 It felt good to be awake now. The wind froze my lips, and made my nose run and eyes water, but it was invigorating. It felt like I'd left home to come home. This corner of the world is an old friend to me. I know its trails, its ancient trees, the shapes and patterns that emerge around each corner, and some of its stories. Some of those stories are now my stories. Like the time I brought my nieces and nephew to the ridge now looming on my left, and we watched eagles and elk before the girls took turns rolling down the grassy hill. They picked ticks off themselves all the way home.
My legs felt heavy and sullen as I forced them to carry me up the final steep slope to the ridgetop, weaving in and out of the gnarled limber pines and wind-sculpted Douglas firs that cling to it. Up top, I could see into a grassy basin where elk often feed, but not on this morning. That's sort of a rule of elk hunting—they are always there the day before. And, in fact, they had been, as I learned later when I crossed the slope on my way back out and saw their tracks and droppings.
The whole reason for getting up hours before dawn and blundering through the woods with a headlamp when most people are still in bed is to be up where the elk like to feed early in the morning; by nine or so, they will have worked their way into heavy timber to settle down for a day's nap. But getting there early doesn't mean they will be feeding in the right place.
The sky was pink and the world turning glorious around me as I sneaked along the ridge, spying into my basin. I struggled to hold my binoculars steady against what was now a howling, violent wind that froze my knuckles and continually knocked me off balance. I could see a wild mosaic of aspen thickets, conifer groves, fescue grassland slopes and willow tangles, but no elk, at least not nearby.
The sky was pink and the world turning glorious around me as I sneaked along the ridge, spying into my basin
Over the crest of a grassy hill a kilometre away, however, I spotted 19 of them grazing into sight, glowing in the first rays of the rising sun. I contemplated age and mortality and distance and the law of gravity and, finally, with a mix of reluctance and relief, wished them a pleasant day and left them to their quiet morning feed.
Instead, I continued my stroll through the wind-battered trees, although I felt compelled every few minutes to ease back to the side of the ridge where I saw the elk to monitor their progress. They fed across two grassy slopes and through aspen groves, moving steadily north until, directly across from me, their heads came up. They began to mill about a little as they shifted from feeding to looking around for danger before heading into the trees to hide out for the day.