I, the nimrod
Some people kill in the bush, some people kill on stage. On the West Coast, a select few do both. Or at least try to. One comedian's first foray afield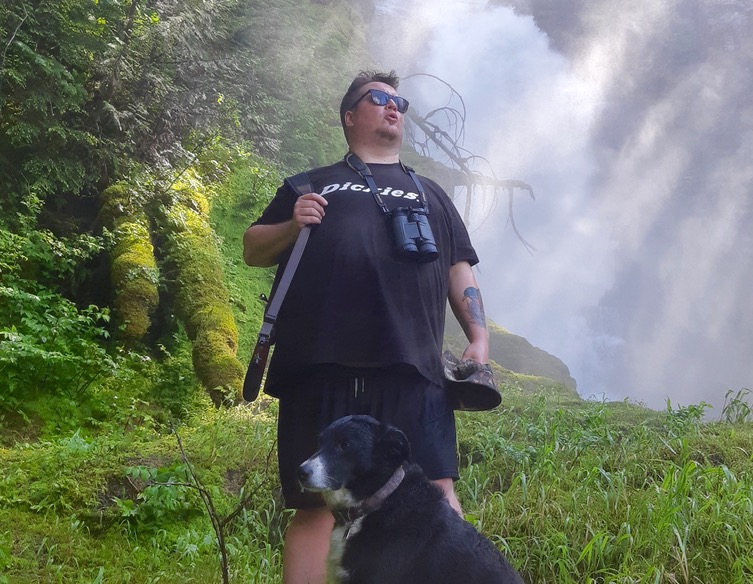 There are few adjectives less appropriate for describing Vancouver's stand-up comedy scene than "outdoorsy"—you'd have better luck with "stoned" or "allergy riddled." But a handful of comics, mostly raised outside of the big city, stand as exceptions to the rule, forming a tight-knit hunting pack of jokesters.
One of them, Kevin Banner from Sooke, B.C., recorded the comedy album Dreamboat, which came out on the same label as mine: 604 Records (between me, Kevin and Carly Rae Jepsen's "Call Me Maybe," the company has made millions). Aware that I have long been keen to try my hand at hunting, last fall my label-mate kindly extended an invitation to join him and two other stand-up comics, Dave Harris and Mark Nesbitt, on a hunt.
It almost didn't happen. I would be participating under the auspices of the B.C. government's welcoming and convenient initiation licence, with which first-time hunters can dip their toes in the water under the close supervision of experienced mentors. But I'd applied online using a driver's licence that was about to expire, and when my application was rejected, I had to wait for my new driver's licence to arrive in the mail, then take it out to the help desk in the suburbs in person to get the hunting licence. I made it with approximately 13 minutes left in the workday preceding our departure for the hunt.
In the end, the initiation licence cost me the usual $19 fee, plus a fine for speeding and a parking ticket for good measure. Talk about a comedy of errors.
[easy-tweet tweet="Stand-up comics dream of killing on stage, but a few—like Charles Demers from @CBCDebaters—are trying to kill in the bush, as well" user="OutdoorCanada"]
There are two things about hunting that are absolutely anathema to the comedian's lifestyle: early-morning rising and long stretches of silence. Nonetheless, a discipline that I'm unaccustomed to seeing in comics set in before dawn on our first day. Without complaint, a group of men, who might on any given date walk off the stage past midnight, rose before the sun, poured themselves into multiple layers of gear, and trundled off into the icy dark.
Mark's truck took us along the infamous Hurley, a logging road as bumpy as a Friday night late show. The wonderfully filthy jokes we told each other on the drive were close to being a metaphor for the hunt. The set-ups marked long stretches of suspenseful, readied concentration, punctuated by punchlines that would, ideally, feel like the controlled ecstasy of the right shot—a dissipation of tension that couldn't help but leave a smile.
We searched for deer with the same success as guys trying to meet girls at a Rush concert
As for the targets of our jokes, almost nothing on earth was sacred, except for gun safety and poaching. They were treated with absolute solemnity. A joke about somebody's mother or deeply held belief system was solidly in-season, but trigger discipline was adhered to with the fanaticism of religious puritans. That said, we more successful at comedy than hunting that weekend.
When we finally reached our destination, we loaded our rifles, headed into the bush and did the very last thing that stand-up comics are supposed to do: we sat down. Mark shot a grouse with his rifle, which was a little bit like watching someone opening a jar of pickles with a Zamboni, but otherwise we searched for deer with the same success as guys trying to meet girls at a Rush concert.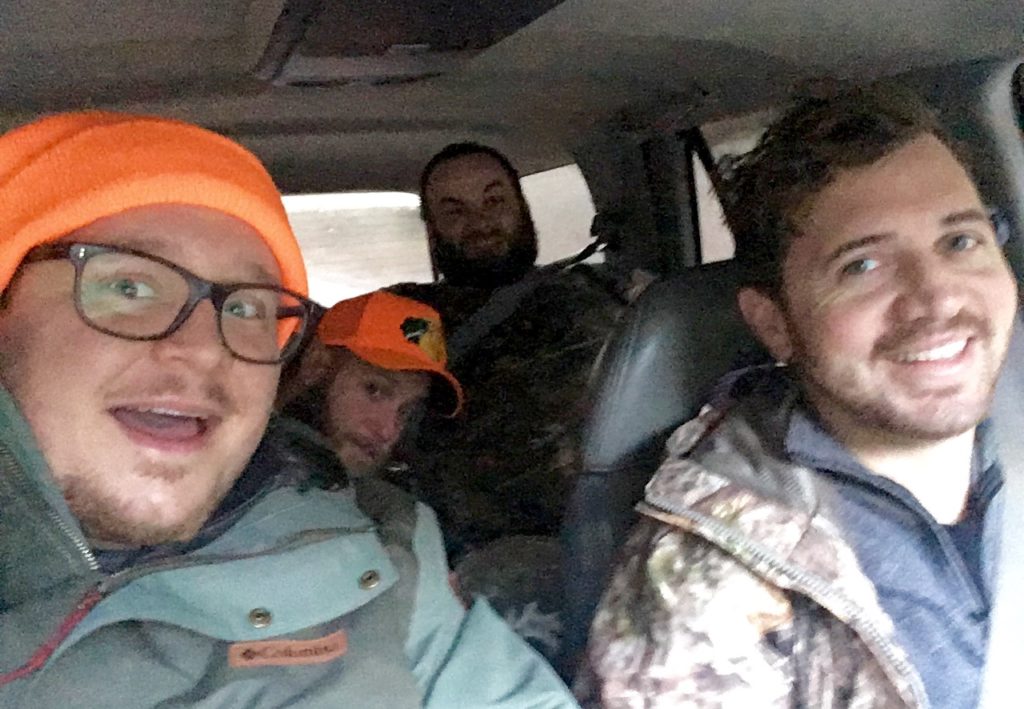 As we began to lose our first day's light, the boys set up a target for me to take a practice shot at, a chunk of wood on a stump about 100 yards away. Having not fired a gun since pummelling my shoulder with a shotgun butt in rural Quebec when I was 14, I took a deep breath, knowing that my honour as a philosophy-reading city boy was on the line. I hit the wood dead centre, which was terrific news not only because it burnished my ego, but because it was also my only rifle action that weekend.
"That's why they call it hunting, not shooting," offered Kevin's brother when we later arrived home empty-handed (that was easy for him to say; he already got a buck earlier in the season). But then, I didn't get a standing ovation my first time on stage, either.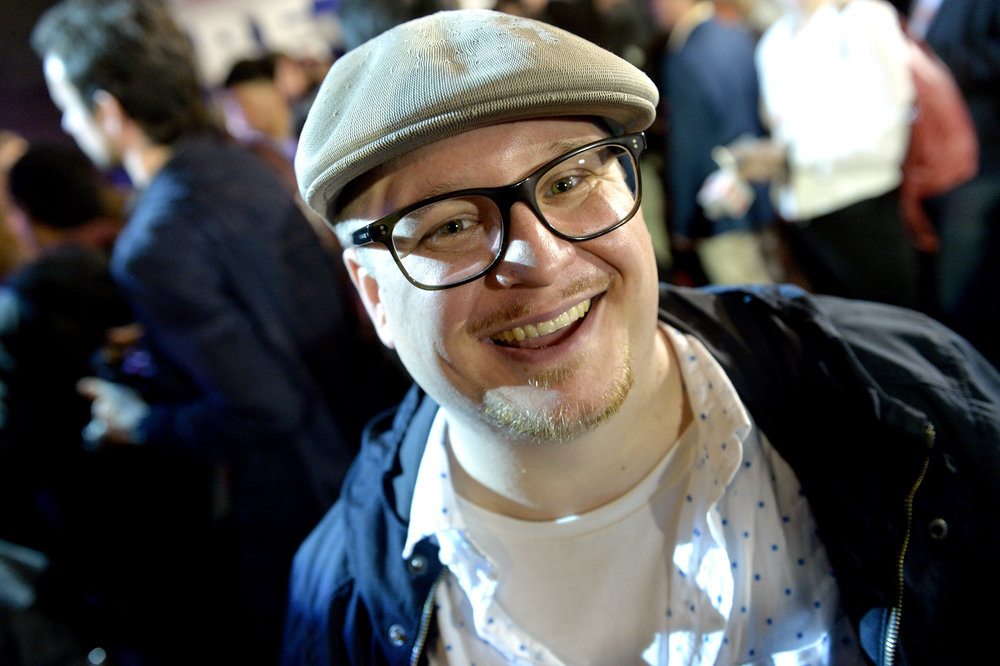 When Kevin later asked me how I liked the trip, I told him the truth: that it was a pleasure so primordial, so deeply ingrained in my genetic fabric, that even though it was technically my first time, it felt like something I'd been getting ready to do for millions of years. I've since completed B.C.'s hunter education program, and I'm already champing at the bit to get back out.
By the way, do you folks like impressions? I'm working on doing a mule deer, but at present it still just sounds like Jack Nicholson.
Contributor Charles Demers is a stand-up comedian, a regular on CBC Radio's The Debaters, and the voice of Walter the Slug on the Emmy-winning Netflix animated series Beat Bugs.