Muskies down east
Hitting the water with TV's Fish'n Canada Show
By Angelo Viola & Pete Bowman
Canada is being inundated these days with non-native invasive species—Eurasian milfoil, zebra and quagga mussels, Asian carp, round gobies and more have all changed the face of sportfishing in this country. At the same time, certain native fish have been expanding their ranges into places they've never before existed.
A prime example is the muskellunge, one of our biggest freshwater gamefish. It has now populated New Brunswick's Saint John River, after making its way into the system in the 1980s from a stocked Quebec lake. Unlike foreign invasive species, however, muskies have been a boon for New Brunswick anglers.
Unfortunately, there are many people along the Saint John who mistakenly believe muskies are eating their beloved Atlantic salmon, leading them to actively killing these majestic beasts. Gill 'em and kill 'em—what a horror story. Luckily, Muskies Canada has a Saint John River chapter, and its members could be the saving grace of this mighty eastern muskellunge.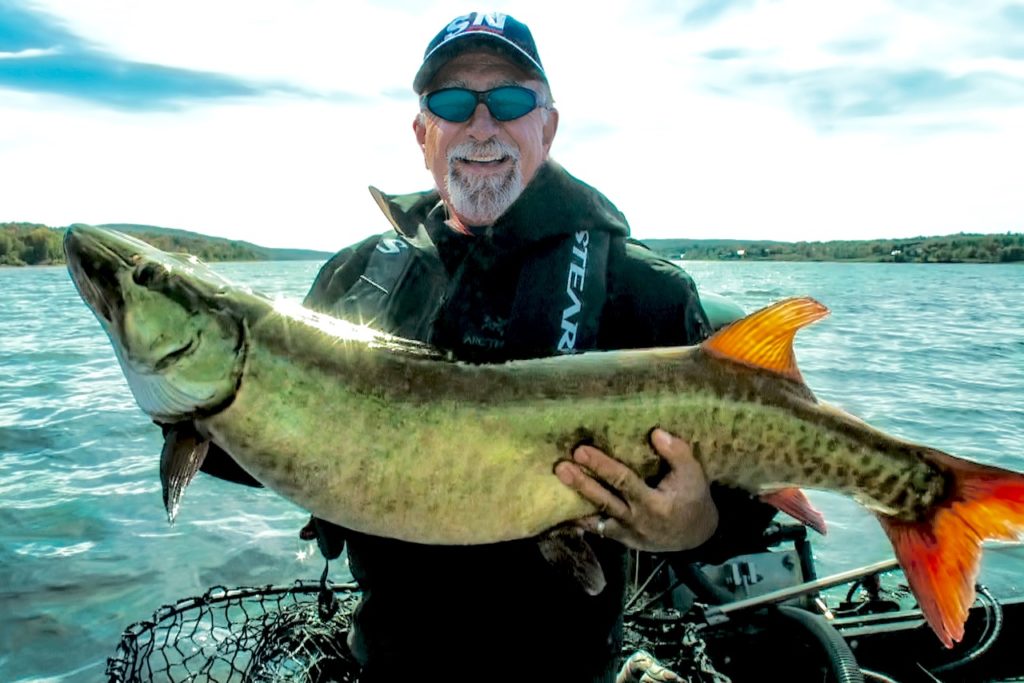 As far as we're concerned, Muskies Canada is the only chance the species has if it's to survive and thrive in New Brunswick, and we fully support the local chapter's efforts. In fact, if you want to catch the heaviest 48-inch muskie of your life, troll a big white or silver crankbait up and down the many breaklines from the town of Woodstock to well past Fredericton.
[easy-tweet tweet="Fish'n Canada's @petecanfish says the #muskie fishery on New Brunswick's Saint John River is unlike any other, with the fattest fish you've ever seen" user="OutdoorCanada" hashtags="ExploreNB, muskies, toothycritter"]
That's right, fellow anglers—the muskies on the Saint John are like no other. While they may not be longer than muskies in other waters, they're heavier and girthier on average. The reason is the supply of alewives—known locally as gaspereau—not Atlantic salmon, as many locals believe. So please, New Brunswickers, embrace these awesome fish. Don't eradicate them.
Learn more about New Brunswick's muskie fishing from guide Marlon Prince at www.stjohnnysox.wixsite.com/guide and Muskies Canada at www.muskiesnb.ca.
For a complete guide to Fish'n Canada Show episodes, TV channels and show times, go to www.fishncanada.com or www.facebook.com/fishncanada.