Destination: Lake St. Francis
Hitting the water with TV's Fish'n Canada Show
By Angelo Viola & Pete Bowman
There comes a time in every angler's life when you truly believe you've finally hit the pinnacle—the end all and be all, the biggest, baddest, best fishing ever. Well, we both feel we hit that defining moment during a brief but memorable trip last year to Lake St. Francis. And what really sets our story apart from a lot of the tales our fishing buddies tell is that we each reached our pinnacle on the same day and in the same hour.
First, a bit about this 272-square-kilometre fishery. Lake St. Francis—or "Franny" as the locals call it—is a dammed-up portion of the St. Lawrence River between Cornwall, Ontario, and Salaberry-de-Valleyfield, Quebec; the border with New York State cuts lengthwise through the middle. It's part of the St. Lawrence Seaway, so it's common to see international container ships travelling past on their way to the Great Lakes or the Atlantic Ocean.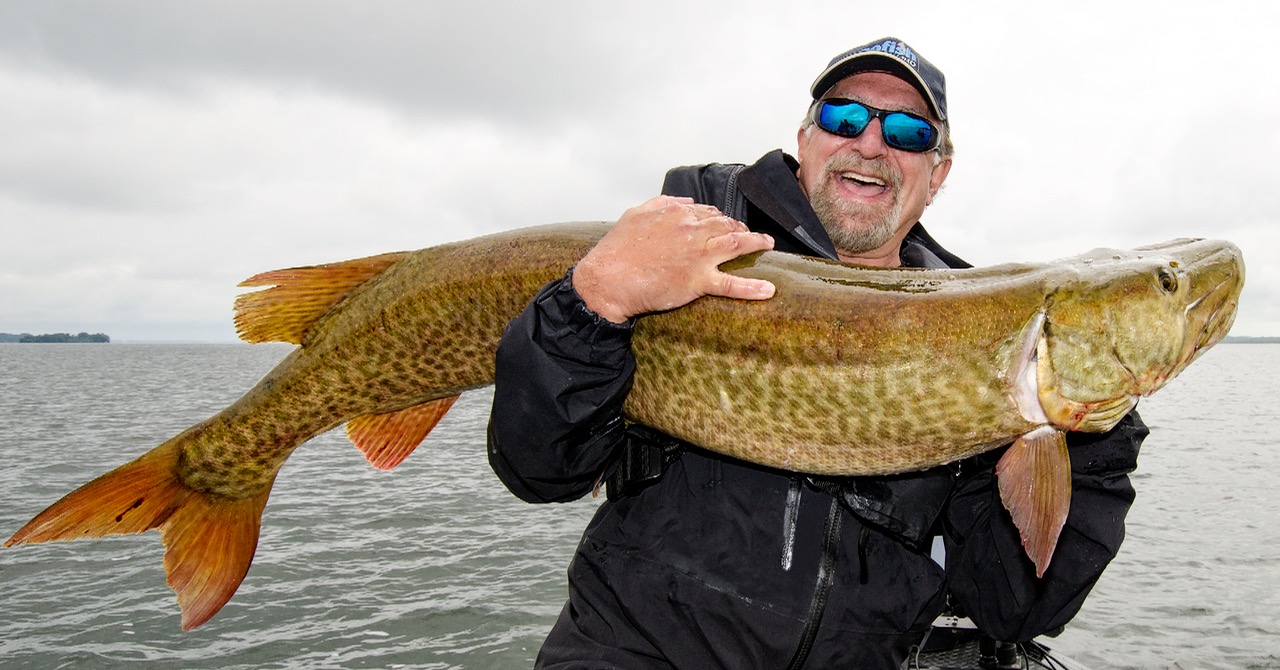 The fishing on Franny is nothing short of spectacular. Walleye, bass and yellow perch are the most common fish species targeted by anglers, but there's also a world-class muskie fishery throughout this incredible waterway. All of which leads us back to the beginning of this article.
In a nutshell, we crushed our personal-best muskie records on that special day, and we got to do it while filming an episode of the Fish'n Canada Show. On our very first drift, Ang hooked up with a behemoth that left both of us and our buddy Ryan Flaro, a local fishing guide, floored and elated. Then just two drifts later, Pete set into another monster—his new personal best—that stunned the entire filming crew.
To say the muskie fishing was incredible would be an understatement—it's just that amazing. No wonder Lake St. Francis remains one of our favourite waterbodies in all of Canada.
Learn more about accommodations, guides and outfitters at www.ontariotravel.net/en/play/fishing or e-mail guide Ryan Flaro at ryanflaro@yahoo.com.
For a complete guide to Fish'n Canada Show episodes, TV channels and show times, go to www.fishncanada.com or www.facebook.com/fishncanada.