Destination: Esnagi Lake
Hitting the water with TV's Fish'n Canada Show
On the shores of Esnagi Lake in the Algoma region of Ontario, there sits a beautiful fishing lodge that is very near and dear to our hearts, and it is not just because of the great fishing. It's also thanks to the accommodations, the meals and the hospitality of the amazing staff—the total package. The place is Lodge Eighty Eight, and we here at Fish'n Canada can't say enough good things about it.
Go figure—fantastic fishing along with spotless rooms, food fit for a king, a main lodge with that outdoor "at the cottage" feel and a staff that makes every customer feel special from the moment they arrive. Okay, now let's talk about the fishing, which includes exceptional opportunities for brook trout, lakers, northern pike and walleye.
We especially like the walleye fishing that Lodge Eighty Eight has at its doorstep, and we mean that literally. On our first trip to the lodge, we shot an entire episode of Fish'n Canada within eyesight of our cabin. Not only did we catch a lot of fish, we also caught some real bruisers.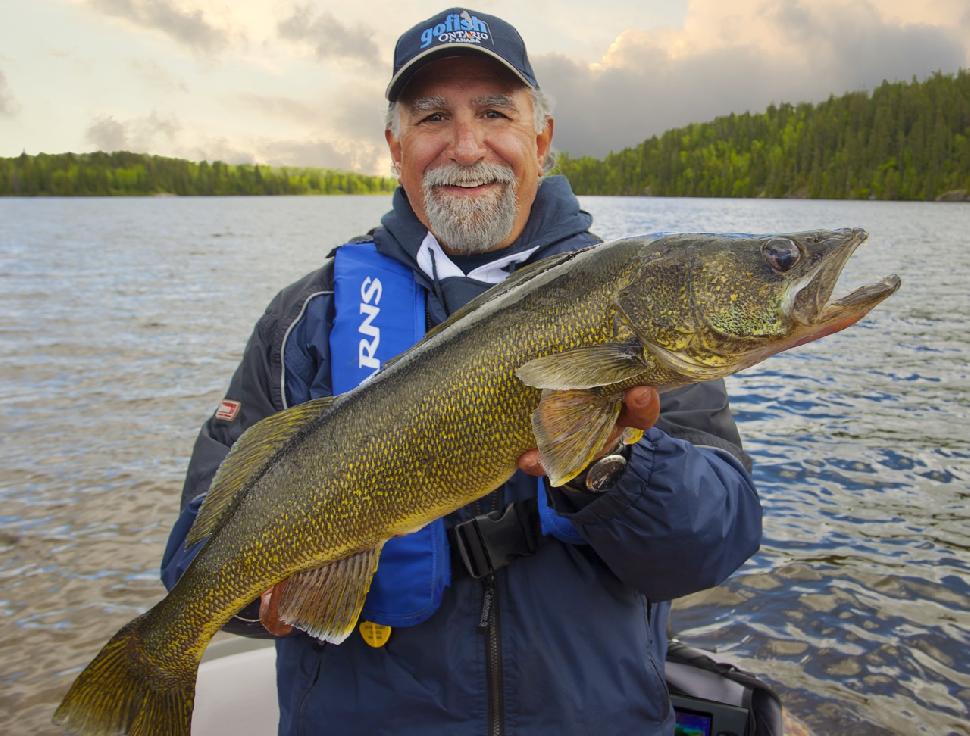 The key was finding a breakline off a wooded point in front of the lodge, where the big walleye were on fire. When they were stuck to the bottom, we'd drop a jig on them, and when they were a foot or two off the bottom, we'd smack them with a drop-shot rig. That shoot will go down in history as one of our greatest walleye episodes ever.
It truly was a magical hot spot. At one point, Pete fired a jig and minnow up into some sticks in about two feet of water and instantly got bit. Weighing in at around 10 pounds, the fish turned out to be Pete's biggest northern Ontario walleye to date. Indeed, every trip we've taken to Lodge Eighty Eight has produced walleye of trophy proportions, something that's hard to match anywhere else in the province.
If you're searching for the ultimate northern Ontario fishing adventure, give Esnagi Lake and Lodge Eighty Eight a look. And guaranteed, once you experience the place, you'll fall in love with it, too.
Learn more about Lodge Eighty Eight and its great fishing
at www.lodgeeightyeight.com. And for a complete guide to Fish'N Canada Show episodes, TV channels and show times, go
to www.fishncanada.com or www.facebook.com/fishncanada.